Following criticism hurled at Malala Yousufzai after her British Vogue interview, Waleed Khan – a survivor of the tragic attack on APS Peshawar in 2014 – has condemned people who compare him to her. Here's why?
After the terrorist attack on Malala, social media was critical of her departure from Pakistan, while Khan was said not to have left the country. Khan clarified in his tweet that he had indeed left the country and is now living in the UK.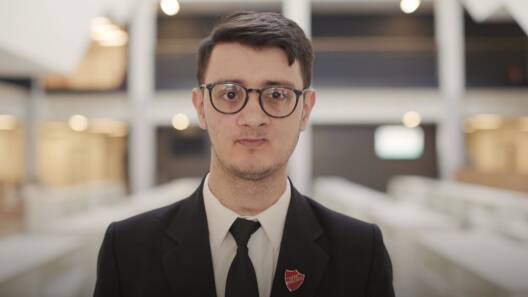 The stunning cover photo of Malala on the cover of British Vogue made history earlier this week. Her candidness was remarkable as she discussed her life as an immigrant, growing up in Oxford, her family, and her aspirations for the future.
Malala reluctantly shed some light on her personal life when the interviewer attempted to learn more about her opinions about marriage, which were typical for young adults. The casual remark made headlines across Pakistan and was blown out of proportion. Twitter was abuzz for days and the strange debate even reached the KP Assembly.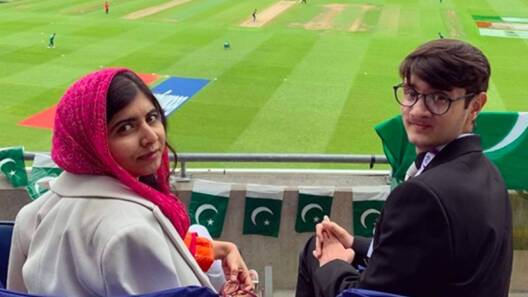 Amidst the social media debate over Malala's unorthodox views on marriage, a picture was shared among here haters. It compared her struggle to Khan's. So much so that they held up Khan as an example of a "better Pakistani" than her.
As soon as Khan saw the viral picture, he took to Twitter to give a stern response. "Malala is an inspiration for many young people like me and millions around the world," he said.
Take a look at it
Khan also took the opportunity to appreciate Malala's family for the support they have provided him. He expressed that they have been "like a family to me throughout this journey." Besides this, the APS attack survivor also addressed the false claims being made in the picture circulating on the internet.
The picture claims Khan never left the country. However, Khan clarified that he now lives in Birmingham, the same city as Malala, where he is getting medical treatment and education.
Ever since the world's youngest Nobel Peace Prize laureate, Malala provided her extensive Vogue interview which highlighted many aspects of her life and beliefs, she has been a top trend on Twitter. Her views on marriage might come as a surprise to many.
"If you want to have a person in your life, why do you have to sign marriage papers, why can't it just be a partnership?" she said. The 23-year-old received a fair amount of flak over her controversial views, after which the comparison between her and Khan emerged.
What do you think of this story? Let us know in the comments section below.