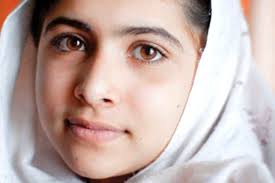 Malala Yousafazi is the courageous, brave, and the girl with great conviction. Let there be no doubt on that. This article is not about bashing Malala or anyone but, it' about understanding the mindset of west as what they saw in Malala that they awarded her with the highest accolade. Is the west obsessed with the great of bravery Malala committed? I bet 'No' is the answer. I believe, the west awarded her with 'Nobel Peace' Prize because Malala embodied an aspect of Muslim and Islam, that the west has always wanted to see and still does.
By saying this, I don't mean in any way that Malala wasn't the right person for Nobel Peace prize. Malala is the role model for all young underprivileged and uneducated Pakistani girls who don't get chance to get education and right exposure to flourish in the modern world. She deserves more than applause for her courageous act.
But, however; the west attaches a different meaning to the achievement and sub-consciously debases Pakistan and leaves debilitating impact on Islam.
The whole world has given their views on the Nobel Peace prize shared by Malala and India's Kailash Satyarthi on various social media forums and in newspaper articles. Here in Pakistan, we have heard people making various comparisons as why not a person like Abdul Sattar Edhi was preferred over Malala. Abdul Sattar Edhi's contribution for humanity in terms of philanthropy, helping had for poor and ill, makes him the most deserving candidate for Nobel peace Prize. Moreover, he has been serving consistently for more than five decades. This aspect makes him more favorable to the award than many others like Barack Obama who had not worked much at the time when they were awarded with Nobel peace Prize. So, we know that this accolade is not awarded to the most deserving of people and that's the reality.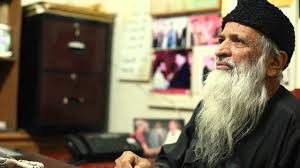 It also becomes evident that Nobel Peace prize can be given on a single act of a candidate and life-long acts and services can be disregarded. This is simply unfair. Nobel Prize loses the essence here. If you see it from this perspective, it's another tool of west they use to promote and project a particular act as a globally appreciated act and in this all ignores the negative image created for a particular and for a religion. By awarding Malala, west has created an image of Pakistan as barbaric and ruthless place where only it's hard to stand against cruelty and if any one does, it's quite a big achievement to be awarded with noble 'Nobel Peace prize'.
It isn't less than a political move by west which can be regarded as conspiracy, looking at the impact it leaves across the globe. People in Pakistan don't want to be recognized and accepted as sadistic and brutal. Malala may have achieved the prize for the right cause but the wrong reason. She may have stood against atrocious Taliban but she hasn't served the humanity at all. Malala hasn't fed the poor, saved the dying, educated the illiterate, and given shelter to homeless. One who has done this all and through persistence, and through thick and thin is Mr. Abdul Sattar Edhi. His beard has grown white serving and saving the downtrodden lot of Pakistanis and thus the humans.
West perceives an act of standing against Taliban more humane than serving the humanity by giving another chance to thousands of orphans to live a life and saving thousands of dying persons. So here, Edhi loses to Malala. Edhi is not the right for person because he doesn't reflect the west's aspirations. He is not of much use to the west after all who cares for the achievements; it's the image that makes importance for the west. But, one wonders why the saviors of human rights and liberty remain ignorant to the very principles they identify themselves with? Yet, they call third world countries as ignorant and backward. Why don't they realize the hardships, the likes of Mr. Edhi, goes through while working for basic human rights such as providing basic necessities to poor lot of the third world country? Are those not worth it? Isn't dedication of one's life for philanthropy and charity not worth it?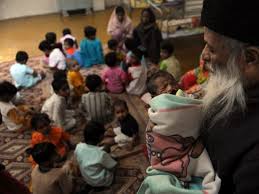 The essence of Abdul Sattar Edhi 's work is that when there is no one to help; he is the only one there to help, of course except the God. But, his simple image of a common man with a beard doesn't suit the perception of west and they don't want to promote it in the world. So, Image is all what west prefers, and better it be according to their likes' acts and personality garners to merit for Nobel Peace prize as it doesn't go with the beliefs of so called western masters of peace and humanity.
I would say, west lost the biggest opportunity to make a place within hearts of people of Pakistan. It's more heart trenching to know that Edhi has been awarded for his services at any major international level. Is it the biggest example of west's ever pervasive stereo-typing against Pakistan or Islam? I mean, a person who laid his life for God's humanity with his relentless efforts just can't be ignored. He deserves more recognition not only for Pakistan and it's inhabitants, but for all those who aspire to work for humanity all across the globe.
Malala deserves the peace prize and we own her and her act to the core. But, Edhi truly deserves more than her or any other person who has received over the years. Edhi doesn't only depict the image of Pakistan and Islam but represents the God's humanity, which, indeed, is above all nationalities and religions. I wonder when the so called humane and peace-mongers in the west will realize this.