Chief Minister Mahmood Khan on Wednesday removed the controller of examinations, Board of Intermediate and Secondary Education, Malakand. During the ongoing secondary school certificate examinations, the Malakand Board official allowed his son for cheating during exams in a separate room.
A video surfaced on social media. It showed the son of Malakand board official solving paper through cheating sitting in a room locked from outside. In the video, allegedly taken by local media, the boy appears to have used a book and other cheating materials to solve his Chemistry exam.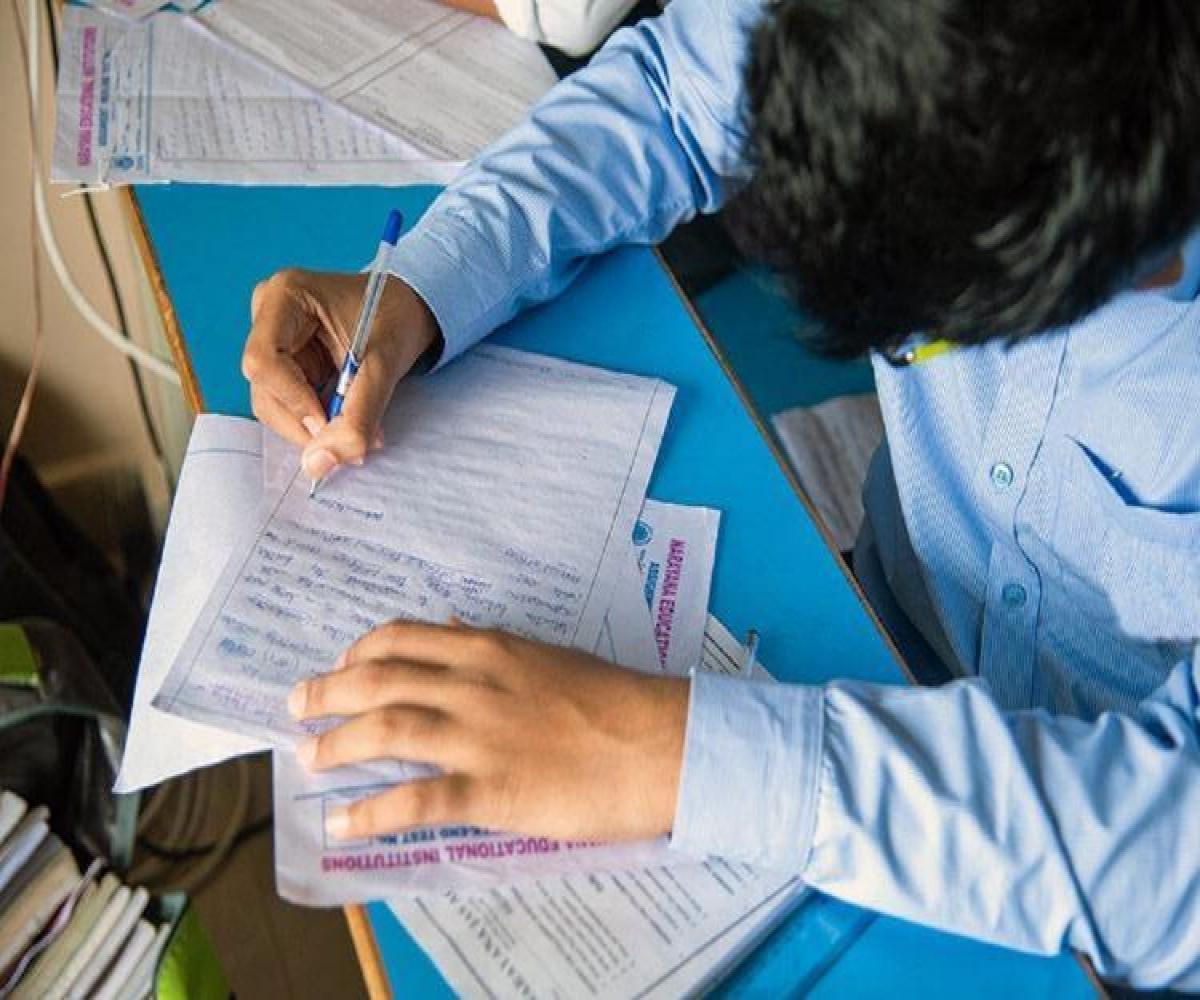 The reporter claimed that special arrangements had been made for the candidate. In addition to this, a helper had been provided to him to assist him in solving the paper.
The education department issued a notification. "In exercise of powers conferred upon him under relevant laws, the chief minister, who is the controlling authority of the BISEs, has removed Mian Wazir Jan, Controller of Examinations (BS-18), BISE Malakand, and repatriated him to the elementary and secondary education department for further necessary action as per law."
The provincial government sacked the controller for helping his son in the examination. Additionally, in Timergara and Chakdara, students and youth staged protests against the chief examination officer for allegedly helping his son pass his SSC exams.
Here is the viral video!
Timergara protesters claimed that the son of Mian Wazir Jan was solving a Chemistry paper with a helper in a room locked from the outside while no supervisory staff was present. Similarly, Islami Jamiat Talba, Adenzai chapter, protested against the board official.
'Pakistan is for powerful, influential people and their children'
"Pakistan is for powerful, influential people and their children. The system and the people are also ready to serve such people. It is their children who succeed. This is nothing new. The boy will tomorrow be in a top position," wrote one user.
"Private schools with large numbers call in special staff from the board and in return collect money from each student and give it to the board and staff. Therefore, the number of schools remains high," wrote another user. "The foundation of our nation has become corrupt. Malakand Board staff are involved in this game."
Federal Minister for Housing Tariq Bashir Cheema of the PML-Q came under fire earlier for getting his family members vaccinated for the COVID-19 out of turn. The Natio­nal Com­mand and Operation Centre (NCOC) decided to probe the minister.
Sindh government authorities reportedly suspended the official of the District Health Office in Karachi's East district for facilitating the vaccination against COVID-19 of PML-N leader Mohammad Zubair's daughter and son-in-law. 
Story Courtesy: Dawn
What do you think of this story? Let us know in the comments section below.