Mahnoor Baloch's youthful appearance is a mystery that hasn't been unlocked yet. This 50-something grandmother seems to be aging backward with a beautiful glowing skin that doesn't seem to be showing any signs of wrinkles. It's as if she found the forbidden fountain of youth that we read and hear about.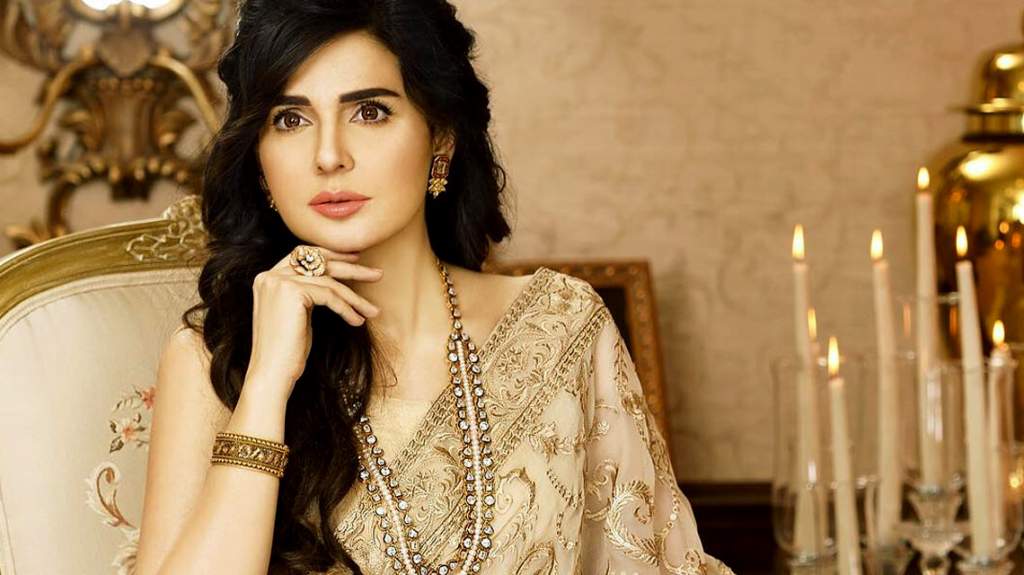 She could be an immortal being for all we know and the last one standing when everyone is dying of old age. Heck, she doesn't look normal and this is not even an exaggeration. The lady gobbles up an entire cake reminding us fatties that she doesn't even need to watch her weight.
Also Read: The Latest Public Appearance By Mahnoor Baloch Proves The Elegant Lady Doesn't Age At All!
Look At This Beauty Devouring That Chocolate Cake Full Of Calories. 
We need to know what's her secret and let's face it, it cannot be 'good genes' or a great diet; it's definitely more than that and we demand answers. But on a lighter note, it looks as if deserts are the key to having this then we are going to have a 2-pound double chocolate cake this weekend as we shed tears of regret and gain extra KGs.
Here's Mahnoor Again Looking REALLY Young Posing Next To Thousand Calories. 
She definitely has a large sweet tooth!
She is the epitome of beauty with brains. Her successful career involves great drama serials in which she acted impeccably. Not only a great actress but one of the top models of Pakistan. Furthermore, the actress and model took on production and direction as well, creating Lamhay, a drama that received huge appreciation and response.
She is definitely an inspiration for all women out there, in terms of forging a successful career for oneself.
Everyone's In Awe Of Her!
Hinting towards plastic surgery? Oh well!

Everything definitely worked out for her!

Whatever she might have done on her doesn't overshadow the fact that she looks beautiful and young for her age. Mahnoor clearly likes to flaunt it and we aren't even mad! You do you girl.
What are your thoughts on Mahnoor Baloch's appearance of a young girl? Comment below!