Mahmood Khan Achakzai, the leader of Pakhtunkhwa Milli Awami Party (PkMAP), recently insulted the Lahoris for siding with the British. He accused them of siding with the British in 1947 along with Hindus and Sikhs during his speech at the Pakistan Democratic Movement (PDM) rally on December 13 in Lahore.
Achakzai also said that the people of Lahore tried to occupy the Afghan territory together with the British.
"I am sad that the people of Lahore sided with the British," said Achakzai.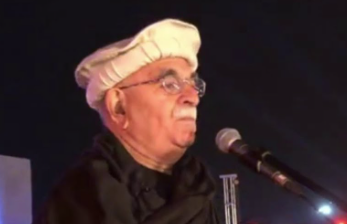 He further said that when the Kalima was recited by the Muslims, all of the territories were occupied by the British. The only country that stood against the British was Afghanistan. He also said that Lahore supported the occupation of Afghanistan.
Netizens express their displeasure over Achakzai's remarks against Lahoris
Pakistani citizens were unhappy with the racist remarks of Achakzai during the PDM rally. Several Pakistanis took to Twitter to express their anger over his comments.
Humans rights minister Shireen Mizari was furious at the statement made by Achakzai. She said that Achakzai's insulting remarks are "shameful".
Special assistant to PM Imran Khan for overseas Pakistanis, Sayed Zulfi Bukhari also expressed his displeasure.
Prominent journalist and anchor Mooed Pirzada also criticized Achakzai on his 'poor understanding of history.'
Other Pakistanis also gave history lessons to Achakzai.
It is indeed unfortunate to see a senior leader like Achakzai making such hateful and racist remarks. The statement by Achakzai has certainly made every single citizen of Pakistan unhappy.
Meanwhile, all the opposition leaders, including Maryam Nawaz Sharif, Bilawal Bhutto Zardari and Maulana Fazal-ur-Rehman were at the forefront of the PDM rally.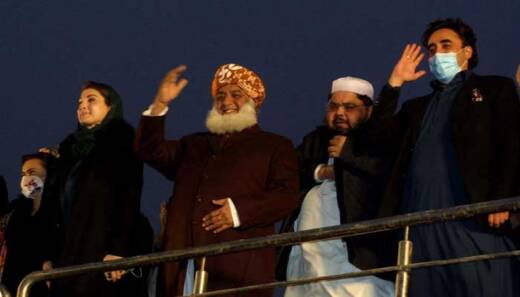 Former prime minister Nawaz Sharif also attended the jalsa virtually. Maryam called PM Imran Khan as 'Tabedar(obedient) Khan'. She criticized him and his party for their poor performance.
Chairman Pakistan Peoples Party (PPP) Bilawal Bhutto Zardari also talked about the struggle of his political party and the fight of Sindhis for democracy. He said the government ruined the economy of Pakistan and PDM will oust it.
Before conducting the rally, PM had asked the PDM to postpone their rallies as a result of the second wave of COVID-19 pandemic in Pakistan. However, the opposition leader did not adhere to the government's request and went ahead with their protests in Lahore.
What do you think of this story? Let us know in the comments section below!