Intolerance persists in the Islamic Republic of Pakistan where celebrities are no stranger to backlash over their lifestyle choices. Even amidst the humanitarian issue going on, our awaam (nation) somehow found more significance in talking about Mahira Khan's missing dupatta at the pro-Palestine protest. To the extent that the actor became a top trend on Twitter instead of the issue at hand.
As the Bin Roye star stepped out to join the pro-Palestinian protests in Karachi, she became a hot topic for social media users to dig into. While the rest were concerned with the human rights violations taking place in Gaza, some users chose to point out how Khan, an adult capable of making her own decisions, did not wear a dupatta with her kameez at the march.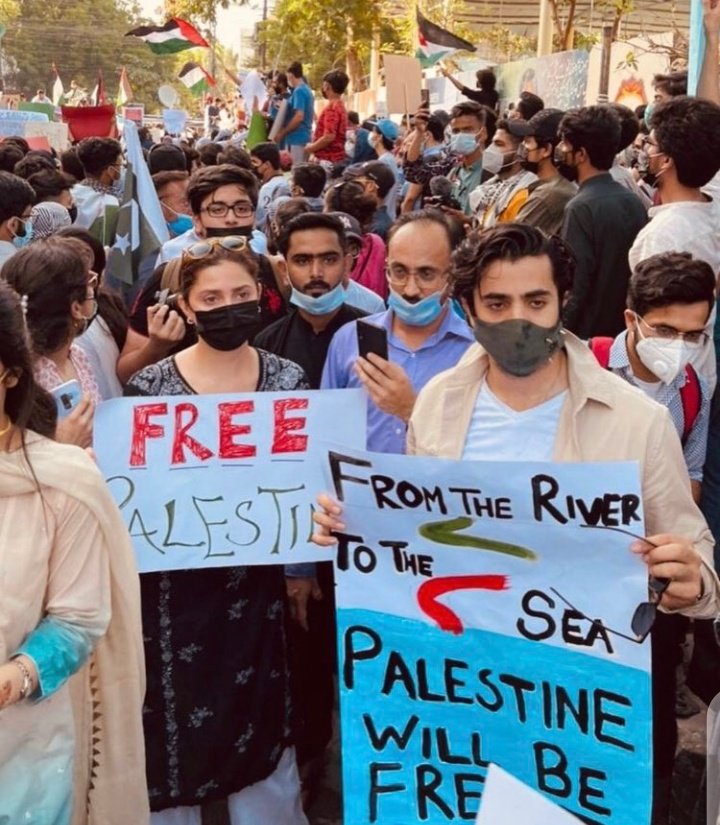 Some holier than thou Pakistanis decided to refocus the conversation on moral policing a woman's clothes at a time when humanitarian issues such as the ethnic cleansing of Palestinians require our utmost attention. A woman who is independent enough to choose what to wear for herself. A woman who also believes that the world has more important issues to discuss.
When will this surveillance and regulation of women's bodies and wardrobes stop? If you can wear what you want and let others wear what they want. You cannot justify cruelty by calling it a mere 'opinion'. The moral police must first start with policing themselves from profanities and hurtful words.
So much concern for a missing dupatta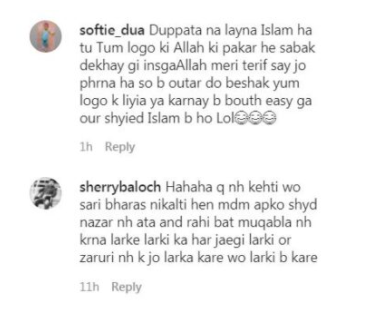 At least she made an effort to actually show up to raise her voice for the oppressed, that too, amidst a worldwide pandemic. It is indeed saddening to see how rather than looking into the slogans or posters at the demonstration or even appreciate the spirit of such protests, these trolls chose to throw flak at the actor.
Mahira Khan becomes a top Twitter trend with people calling out tone-deaf comments
Yasir Hussain and Ahmed Ali Butt stepped forward to defend their colleague and hit back at trolls moral policing Mahira for not wearing a dupatta.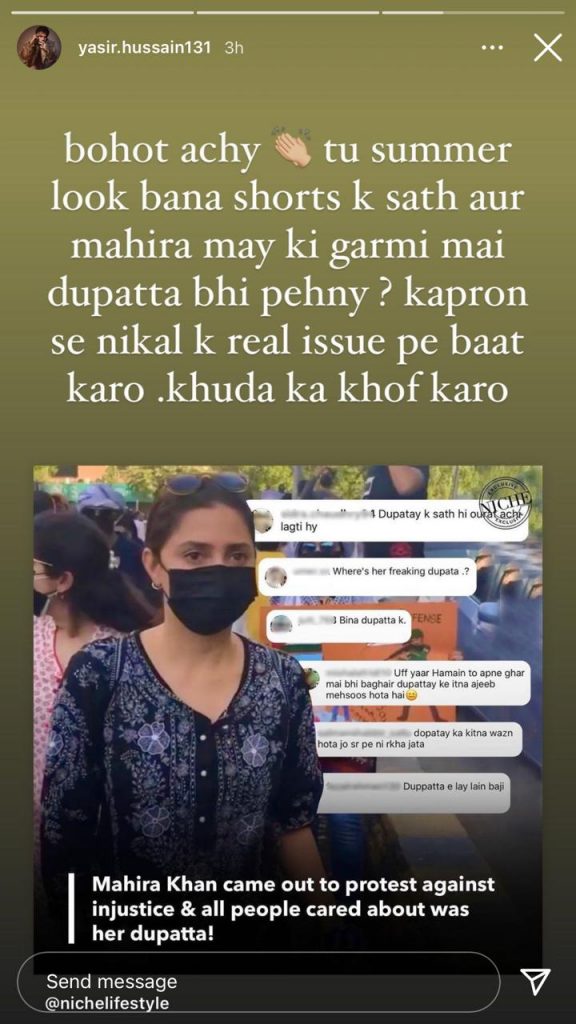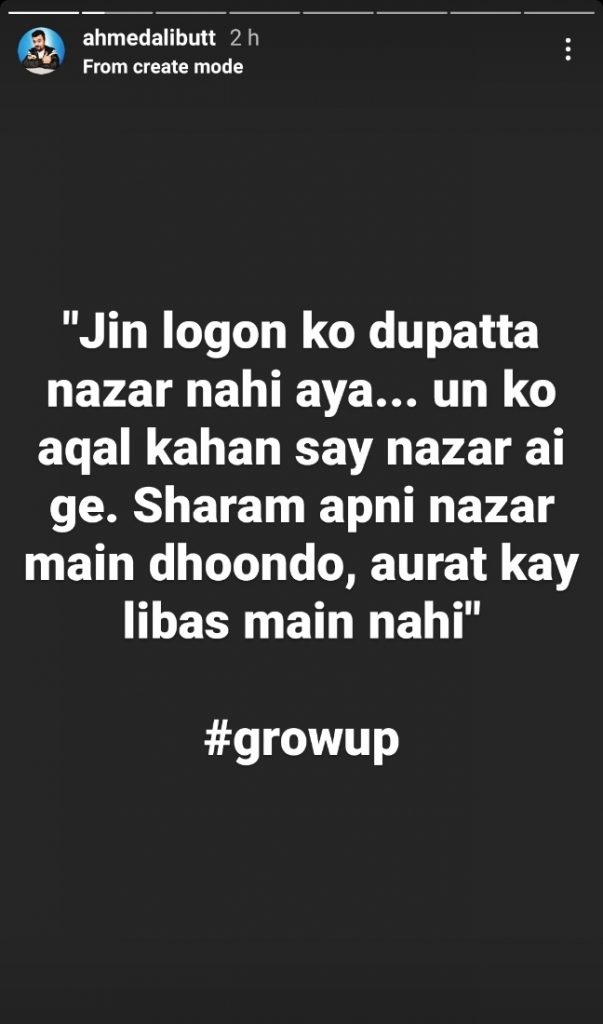 Some people clearly care more about the Bin Roye star's missing dupatta and Alizeh Shah's tank top. When Shah trended on Twitter last week, she was subjected to harsh criticism and foul language by people irritated with her black tank-top.
It may be recalled that Netflix's adult comedy series Sexify was on Pakistan's most-watched during the holy month of Ramadan. While discussions on women's choice of dressing often arise in the country, questions of hypocrisy on the part of the majority of viewers crop up in one way or another
What do you think of this story? Let us know in the comments section below.