2022 has been a great year for the Pakistani entertainment industry. Up till now, there have been great films, dramas, and several international features that made the nation proud.
The same thing goes with the popular famous telefilm Aik Hai Nigar which won a big prize in Amsterdam. Biopic honoring the life and works of Major General Nigar Johar the first female officer to be promoted to the rank of lieutenant general.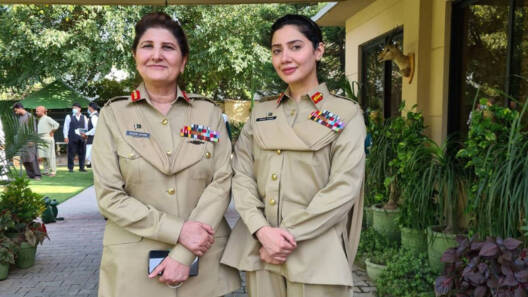 Starring none other than Mahira Khan led the telefilm and also won the category of Best Asian Film and Best Actress at the prestigious Septimius Awards.
Mahira Khan penned down an emotional note on 'Aik Hai Nigar' win
The telefilm not only covered her achievements but also put great light on her personal life in which her husband, Johar Ali Khan, played by actor Bilal Ashraf. No doubt, this telefilm has motivated a lot of women out there to reach success in their life as a leader.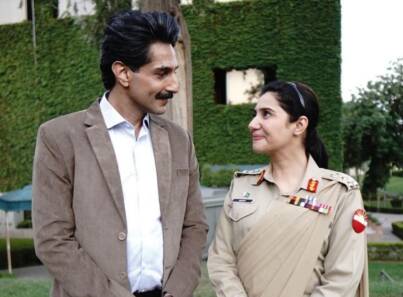 Mahira Khan who's been busy recently promoting her upcoming film Quaid-e-Azam, got some little time to just pen down a note.
"This has been long overdue," Mahira, who played the titular character in the telefilm, shared on Instagram with a carousel of unseen pictures from the sets of Aik Hai Nigar. "There are so many people I need to thank and am grateful to, for this small labor of love we made – Aik Hai Nigar."
She went on to add, "Starting with my co-producer Nina. Thank you for bringing this story to me, thank you for listening when I would disagree, and thank you for teaching me the small ways a producer has to swallow their pride and look at the larger picture always. Bigger picture it is baby! InshAllah.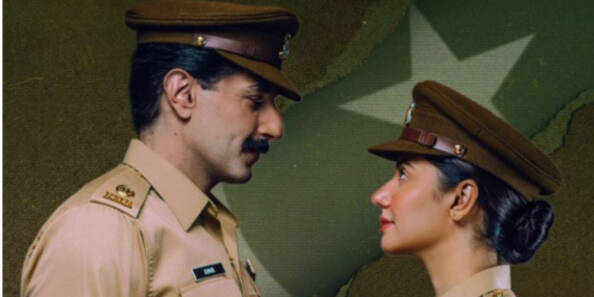 So grateful to Umera Ahmed.. my most memorable work has been penned by you. Thank you for giving us Nigar.. always grateful for your words. Thank you, Adnan Sarwar, for taking this on board and trusting us, and giving it your all. Thank you, Omar Daraz, for lighting every frame beautifully!"
Thank You ISPR
Humsafar actress further thanked ISPR as well. She added, "Thank you ISPR for all the support throughout! Thank you ARY for taking this labor of love forward. Abdullah Haris, champ! Babar you made Nigar come alive, you were not just a makeup artist – you were everything.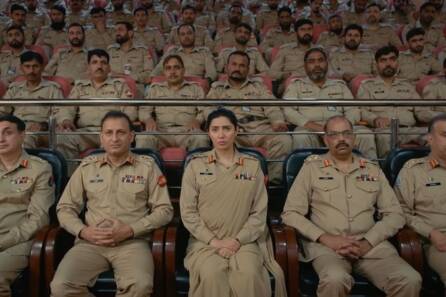 Fizza for recreating the era and looks. Anushay and Seher thank you for managing what seemed like a Herculean task. My ADs Wajid and shuja, meray cheeetay! (My tiger!)'
She also thanked Haroon Shahid for the OST. "Haroon! This song that you made me hear years ago, is what used to keep coming to mind every time I thought of Nigar and Johar.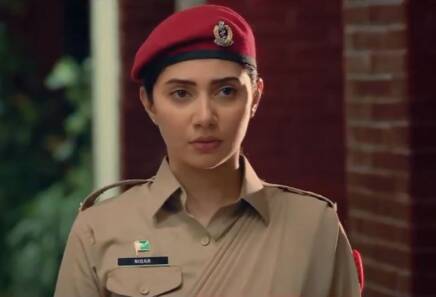 Thank you for generously giving your precious songs to us. Abbas Ali khan, you turned raw beautiful songs into gold. Lala Rukh, you gave it the old-school magic we needed. A special shout-out to all the girls at CMH. And lovely Iman, you were wonderful. Sohail you were a pleasure to work with. As were you, Sarah!"
Mahira then thanked her brilliant cast. "Khushhal my baby, you will go places and I'm just happy I got to share this with you. Shine on," the actor penned, adding, "Bilal my Johar, thank you for trusting me. For being the person that you are! Your dost khana has your back, always. Thank you for this award. Means a lot to the entire team. In gratitude. Alhumdulillah."
Special Project
In a separate post, she shared a reason why it's been a special project. "And the reason Aik hai Nigar, will always be the most special to me – it was the last project my Nani saw. She watched it with full concentration… and in the end, gave me a big smile and the cutest salute," she said. "For my Nani."
Mahira Khan recently sat down for an interview while promoting Quaid-e-Azam Zindabad, claimed that she used to carry films on her own.
What do you think of the story? Tell us in the comments section below.