Mahira Khan, a top-notch actress and model of Pakistan who has amassed a fan following of millions around the world continues to amaze us. She's the heartthrob of many and we cannot get over how good she is.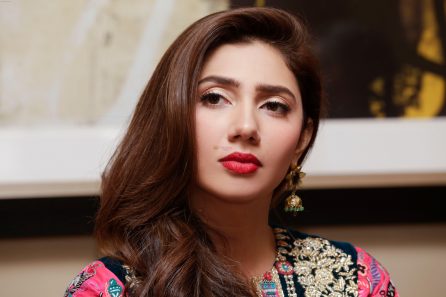 Besides, we can also be a fan of her mother… Why? Well, if you remember, some time ago Mahira Khan shared how her mom reacted to the news of her daughter working with Bollywood prodigy Shahrukh Khan. She impersonated her adorable reaction and the internet went into a meltdown. It was really cute, indeed!
We had a slight idea that her mom is amazing and now Mahira Khan just gave us another reason why we need to declare her CUTEST ever. Maybe next to my own mother, I must mention. Anyway, the actress revealed a WhatsApp conversation between her and mother with fans on Twitter. It's going viral and it's for all the right reasons…
Have a look…
I just had to post this, both me and Ama having servere autocorrect issues ??‍♀️ pic.twitter.com/ZNro6Ifmnz

— Mahira Khan (@TheMahiraKhan) November 4, 2017
*Assuming.* *Azzure*. *Azzu*. DEAR LORD!
Her mom: Ok meri Japan. MY WORD, SHE IS THE BESTTTTT.
People are on a roll with their reactions!
https://twitter.com/me_ruthracy/status/926718913752133632
How cool would that be
MK can you please bring your ama on Twitter! She scolding you here would be so much fun!???

— Kripali?// MI? (@Fawads_warrior) November 4, 2017
SRSLY
??? auto correct behaves as he know us desis more

— aleena (@justcuriouslady) November 4, 2017
Wow. Somebody noticed that!
https://twitter.com/zarah_khan2323/status/926715261624795137
Hahahaha ?? cutiesss ❤❤❤

— Amrah Creations (@ImaginatorC) November 4, 2017
HAHAHAHA
Severe you mean !

— Sushi (@Ss4Suse) November 4, 2017
LOOOOOOOOOOOL
Hi Japan ? You made me laugh so hard?

— Rafia Khan Kamal (@kamal_rafia) November 4, 2017
Flying chappal? Maybe
If she would ever get to know that you have posted it on twitter than ?????

— Maitreyee Chowdhary (@Maitreyeech) November 4, 2017
Dear Lord, the level of cuteness here is insane…