One of the most discussed dramas right now is Hum Kahan Ke Sachay Thay. Every detail of the drama is being noticed by viewers, from a woman climbing on top of the bus in an unrealistic scene to cousins romancing. Apparently, a troll even came up with a hilarious new title for it. This is not the first time Mahira Khan has been trolled but this time for cousin marriages.
After almost six years, Mahira Khan has returned to the small screen through Hum Kahan Ke Sachay Thay, playing Mehreen Mansoor in the serial.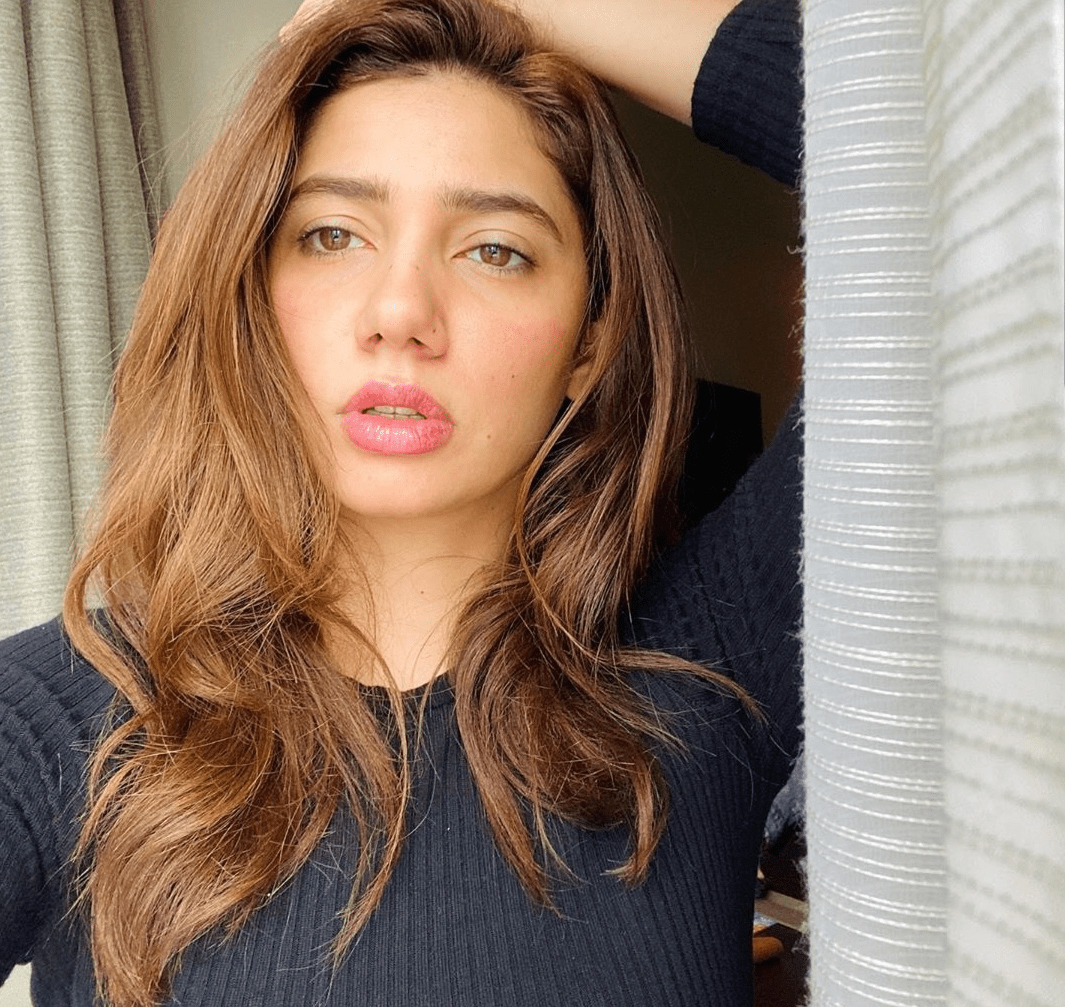 The drama features Khan romancing Usman Mukhtar's character Aswad. Many viewers pointed out that this is the fourth time she is seen romancing a cousin. They recalled all the drama serials in which Khan romanced a cousin in the past.
In the past, it started with Khirad and Ashar from Humsafar. Then it was Shano and Khalil in Sadqay Tumhare, followed by Saba and Irtiza in Bin Roye. As of now, it seems as though her character in Hum Kahan Ke Sachay Thay will probably end up marrying her cousin Aswad.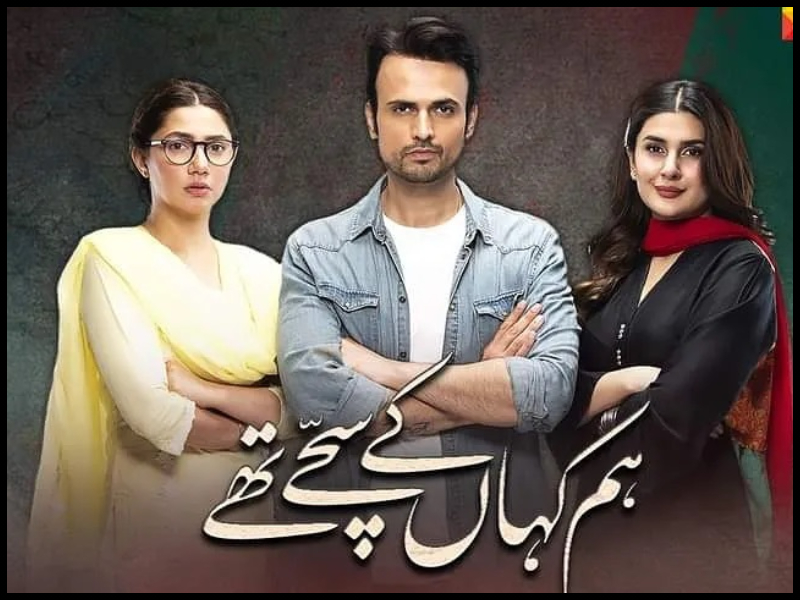 Taking a jab at the Bin Roye star, a social media user came up with a hilarious yet brilliant title for Hum Kahan Ke Sachay Thay. The user trolled Mahira Khan for cousin marriages. Taking to Twitter, he wrote that since Khan is romancing her cousin in a drama for the fourth time, instead of 'Hum Kahan Ke Sachay Thay', they could have called it 'Hum Apki Phupho Kay Bachay Thay'.
Mahira Khan takes note of the comment!
As it appears, the social media user left the same comment on Instagram under Khan's post. Coming to the Raees star's rescue, a fan responded to the comment saying, "Arre yaar chor do Mahire ki jaan [Oh man, leave Mahira alone]".
Replying to her fan, the Bin Roye star said, "Thanks yaar Neha!"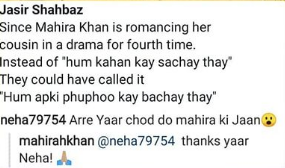 A glimpse into the aired episode!
The tradition of cousin marriages is still prevalent in our society. It takes place in rich as well as poor families.
Some families often go like "let's turn our rishtedari [relationship] into something bigger", and the next thing you know is two cousins getting married. Well, it is nothing new – it has existed in all times. Going from being cousins to husband and wife is the weirdest transition in Pakistani culture, to say the least.
A few years back, an interesting drama serial aired that discussed cousin marriages and the use of black magic within families.
What do you think of this story? Let us know in the comments section below.