The wedding season in Pakistan is in full swing. You can pretty much tell that by scrolling down your newsfeed for a minute. Even the Instagram accounts that were stale have now pictures after pictures, captioned "wedding bells" taken over them.
Nobody knows why Pakistani people are fond of getting married in the last few months of a year. Talking about a desi wedding, it may be the most extravagant affair yet no experience ever matches its excitement, its vigor and of course, every bit that makes it fun. Most importantly, it's the people, our very own desi people who make any wedding special just by being themselves. You have two sides: larkay waalay and larki waalay and sometimes it's kind of a war between them.
Meanwhile, Mahira Khan and Shehryar Munawar have uplifted the spirit of this wedding season with their dance moves!
A desi wedding without crazy dance? WHAT ARE YOU EVEN TALKING ABOUT, SON?!?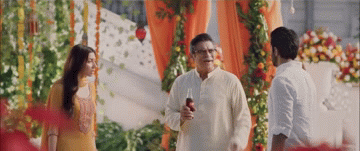 Dance sets the real spirit of any wedding. We always have a war between the two parties, like who is going to pull off the best dance moves. We take hours and days in learning those dance moves and that certainly depicts its strong tie with our culture. Now Mahira and Shehryar have taken up a challenge to do the best dance this wedding season and my word, we smell some competition here!
We have Mahira… the life of the party! She's a force to be reckoned with and certainly sets the right temperament with her dance moves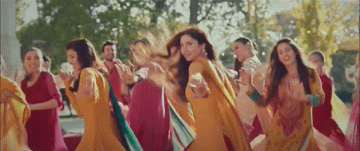 …and Shehryar! The charming sensation can force the pedestal under his feet and it takes him no time to be under the spotlight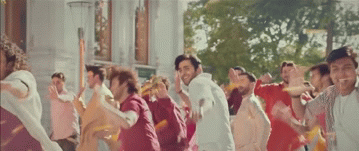 We are ardent proponents of the fact that they both are too good at it. Pick a side? It's actually very hard because we know they both absolutely nail it.
But the competition between them is surging! It's become the talk of the town this wedding season and you need to pick a side here. It's Mahira vs Shehryar and it's up to you to decide who is better. With that being said, both the celebrities have a very special message for their supporters…
Calling out all Mahira Khan fans… the sensational diva needs your support!
It's Mahira vs Sherry this shaadi season and Mahira is ready to win! Stay tuned! Share this video using #TeamMahira to show your support.

Posted by Coca-Cola on Thursday, December 21, 2017
And hey, hey, hey! Shehryar Munawar needs to beat Mahira and he can only do it with your support
Sherry is all set to challenge #TeamMahira this shaadi season. Bring it on larkiwalas! Share this video using #TeamSherry to show your support.

Posted by Coca-Cola on Thursday, December 21, 2017
Besides, if you'd like to have an idea just how good they are it and how their dance moves have taken the spirit to a whole new level this Shaadi season, have a look here:
Family. Friends. Endless dance practices. Food. Rituals. Festivities.Lets celebrate these moments and all things fun with Coca-Cola, this shaadi season. #CocaCola #CocaColaShaadiAurHum #ShaadiOfTheYear

Posted by Coca-Cola on Sunday, December 24, 2017
So, are you #TeamMahira or #TeamShehryar?