After doing a super-hit film with the King of Bollywood Shah Rukh Khan, Mahira Khan remains to be the talk of the town. As one of the highest paid Pakistani artists, her talent and obviously, her good looks continue to charm people worldwide.
In just a few years, Mahira has earned massive recognition and her hard work is finally paying off. A single mother and a talented entertainer spending some quality time by taking a vacation? Yes, please!
Just yesterday, Mahira posted another sizzling image of her vacation in Turkey!
While most of us were awestruck after seeing this image, there were many who couldn't stop themselves from spreading negativity!
Because We Limit Islam Just To Women, Right?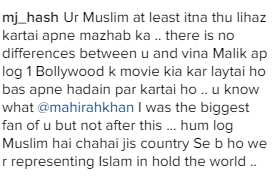 But She Is Not Spending Her Vacations In Pakistan???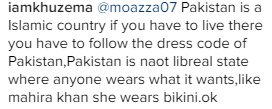 Sigh…

Jealous Much, Are We?

Our Dressing Defines Our Religion?

FINALLY SOMEONE!!

Disgraceful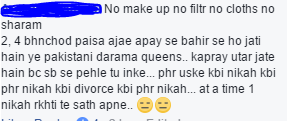 Absolutely!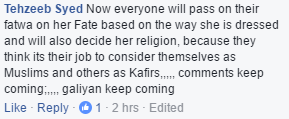 It is appalling how people lose their senses over a Pakistani enjoying some quality time the way she wishes, but the same population is okay with watching porn and R-rated movies. We are too quick to comment on others without knowing how are no one to judge.
Regardless, Mahira Khan looks extremely hot and we are actually looking forward for her to release a befitting, savage response to them haters!