Everyone knows the relationship between Pakistani celebrities and Indians. They are in a good bond of a friendship that everyone's aware of it.
Pakistani actors and actresses have worked with some iconic Bollywood actors under famous production banners.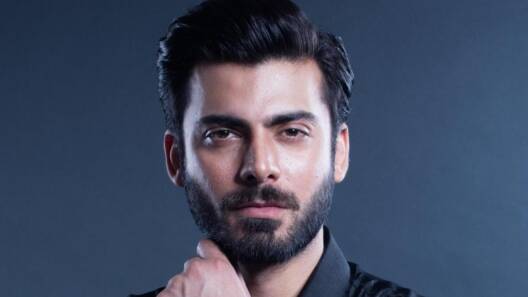 Among male actors like Fawad Khan, Ali Zafar female actresses also joined the party to exhibit their acting skills on the Bollywood planet. Actresses like Saba Qamar got a lot of appreciation for her work in English Medium with the late Irrfan Khan.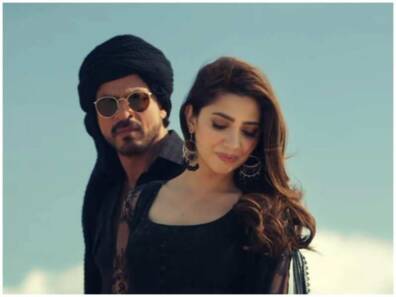 But Mahira Khan Star of Humsafar received more attention than any other actress. Because she debuted in Bollywood with King Khan "Shahrukh Khan" which became the limelight of her career. From that point, she has become a part of Bollywood and been friends with other actors.
In her recent interview, she expressed her desire whether she wants to go back to Bollywood or not since Pakistani artists have been banned.
Mahira Khan talks about Bollywood and personal matters
On private matters, she highlighted that she doesn't need to spread out her issues. She elaborated, "I have fallen many times. Sometimes, it is an apparent fall. Which is when the public is also part of the people who witness it."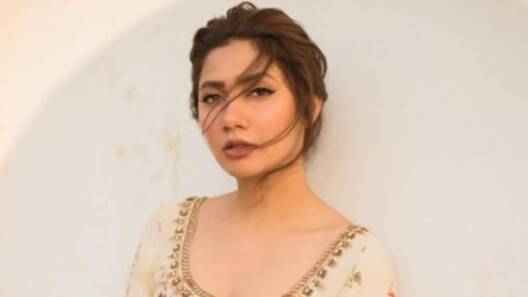 The Humsafar star continued, "The whole world waited for Shoaib Mansoor and Mahira Khan's Verna, and it bombed. Or some other stuff comes out and the whole world ends up looking at you. And then there are very personal falls which people can't see.
Stuff I never talk about. Even if I want to talk about them I feel like, what can I give or what good will come out of me talking about very serious personal issues or personal problems that I have gone through?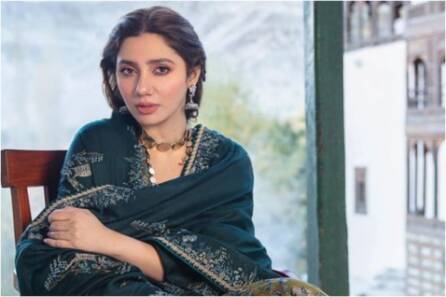 Maybe, one day, in a book I can write about them. Right now, I am not that brave."
She also talked about it's hard to be consistent with the projects while being a mother. She also pointed out that her ex-husband his family played an important while raising his son Azlan.
Mahira said, "The fact is that his father and his family, as well as my family, we are completely on the same page when it comes to Azlan., even when it comes to me," revealed the actor.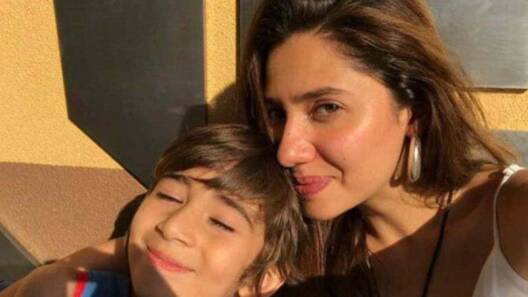 She elaborated further, "When an interview of mine comes out, Azlan's grandfather will call me. We're very close to them, even now.
I grew up in their home. It takes work and swallowing your pride at times. It takes trying to understand the other people and another person, and then, for your child's sake, you do it.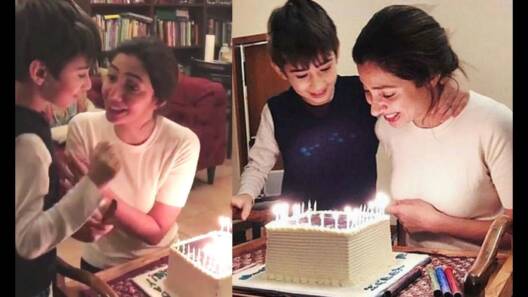 If you're lucky and the people on both sides are good and they are looking at the child's wellbeing and true happiness, then they'll work for it."
' I have never really dealt with them' – Mahira Khan on personal issues
Raees star continued on personal issues, "Whatever traumas you have gone through in life, talking about myself, I have never really dealt with them.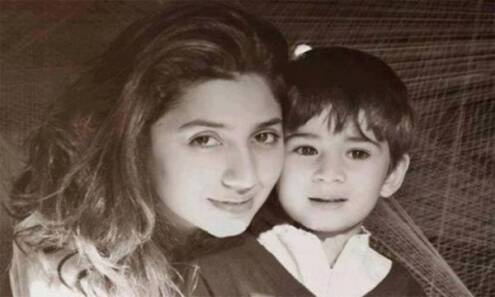 I'd go to work, come home, take care of Azlaan. Never have I ever sat down and thought, 'What is happening to me?' I didn't get the opportunity to break down and grieve or to heal. I didn't give it to myself."
Talking about her health issues, she explained "We think we forget, but your body stores all the trauma. So, you remember it. I've developed a muscular issue recently, and I'm dead sure it's because of this.
My body said, 'You're not going to deal with it, so I am dealing with it and asking for help.' I think therapy is very important, and I have started recently."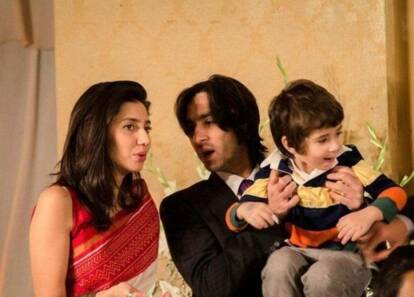 The interviewer asked her about again falling in love to which she responded, "It's scary. [Wouldn't] you feel scared?"
I am not interested in Bollywood projects – Mahira Khan
While talking about upcoming projects, Mahira shed some light on Bollywood comeback rumors. She clearly said that she's not much interested in working in Bollywood anymore.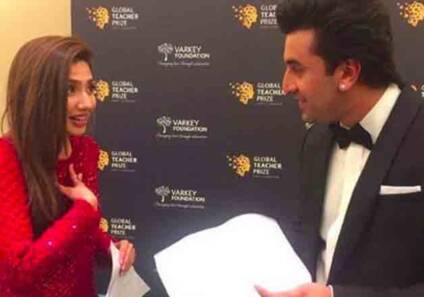 "You can see that web series are being made right now as well. But, even when I do the smallest thing for an Indian channel, there's such a reaction there.
I don't know why they're okay with all other actors working in their TV shows and series, but not me. When there's a reaction there, there's a reaction here as well," shared the actor.
Everyone remembers her smoking scandal with Bollywood star Ranbir Kapoor which also became a headline back in those days.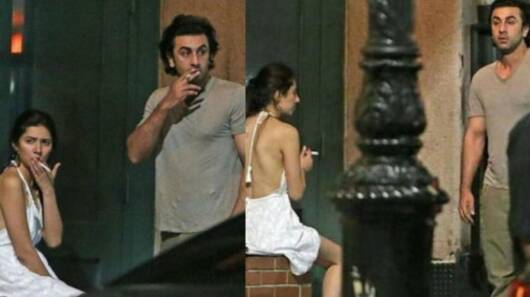 She elaborated further, "What should I do? If I want to do something different, it's happening on that side. Even though we're making it, an Indian channel is buying it.
That is where I find it all so confusing. Think about it, if we want to make different and brave content or content that a director or actor wants, where are we making that? On an Indian platform."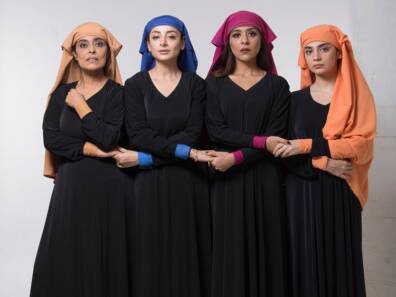 "I thought Churails was brilliant, as well as Ek Jhooti Si Love Story, but I wish we were making them for a platform that is here. Our movies cannot air over there, but our actors and series can be on their platforms?" asked Mahira.
'Script is building up to make a certain point' – Mahira
Mahira also talked about her latest drama Hum Kahan Ke Sachay Thay, which grabbed endless audience's attention for portraying an abusive relationship.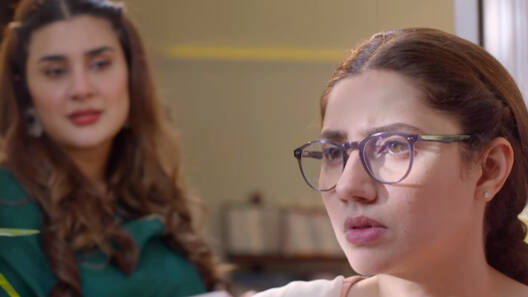 On her drama she said, "There's a sanctity of the script that I believe in," she asserted, adding, "There is a reason it is written the way it is written.
Of course, I agree that there are some things, like I said, why should we go so much into the restrictions [Aswad imposes on Mehreen]?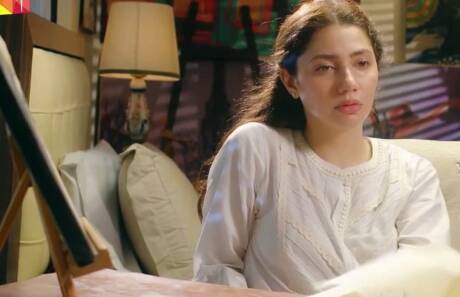 You'll end up hating Aswad so much that you'll ask yourself whether you can forgive him. So, that's also a big part of the script. This question."
She concluded with a brief explanation, "I tell them I'll say what they want, but my fans and the general public expect something different from me and put me on the spot, pinpointing things that I have said.
A lot of it has to do with me and the expectations that are attached to a project that has me, unfortunately, or fortunately. But, I agree, this abuse should be resolved." 
What do you think of the story? Tell us in the comments section below.