Ten years ago, Mahira Khan graced our TV screens as Khirad in the television drama Humsafar. Yes, it has been a decade! The star did something exciting to celebrate the milestone.
Following her debut in Shoaib Mansoor's Bol, Khan starred in the 2011 drama serial Humsafar. Celebrating its 10-year anniversary by giving a special surprise to her fans on Twitter, Khan shows how dear to her it is.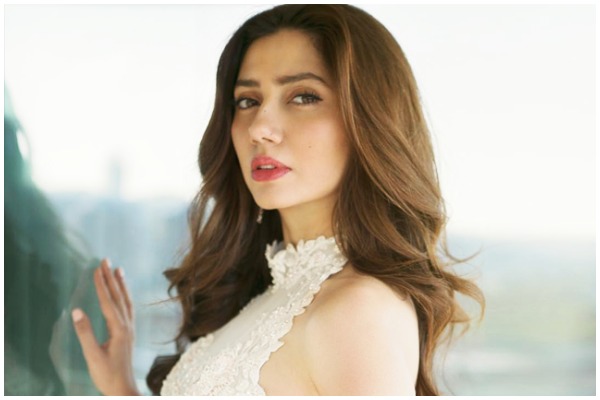 "10 years of Humsafar. I have nothing but gratitude and love for all of you, and only myself to offer. Let's do #askmahira? Tell me when and let's do it!" Khan tweeted.
"All my Humsafars… I'm ready! Let's go #askmahira," the actor announced. Immediately, all sorts of questions began pouring in for Khan from her fans.
Here we go!
"If there's one scene you wish you could perform differently, which one would it be?" a fan asked Khan. "I think maybe the last scene in the house. I would have done it better," the Humsafar actor replied.
"How are you actually doing?" a fan asked. "Awww I'm okay. [I am the] 'can't complain' type. You know?" she answered.
There were some fans who needed a lift-me-up, and Khan was able to help.
"Anything uplifting to say to someone who is feeling kind of low and doubtful about everything?" asked another user. "My jaan whatever it is, it shall pass. It always does. I promise. Have faith. The sun shall rise and this feeling of doubt will go away," Khan replied.
It gets more interesting…
Obviously, no fan Q&A is complete without questions that would make celebrities think twice before answering. Khan had the power to decide the future academic success of a student in one instance. "It's my exam tomorrow so should I go attend my exam or just take a leave?" asked one young fan. "Note: I haven't prepared anything."
Despite an impending exam in the morning, another fan sacrificed quality sleep time to ask a pressing question. "Who is that one person you were pleasantly surprised to find had seen Humsafar?" he posted. "Oh this is a good one!" said Khan. Check DM. [i'm] kidding. Can't tell. Go to sleep, best of luck for your exams my love."
A fan wanted to know what she does after waking up in the morning.
In response to another question, she explained how she had transformed since her early 20s, when she began her career.
The Q&A ended with Khan sending some love to fans to thank them for their questions.
Fans are also excited to see Khan on-screen with singer Atif Aslam in his next music video, a decade after they starred together in the movie Bol.
By the way, did you know that Khan made it to Forbes Asia's most influential digital stars list? 
What do you think of this story? Let us know in the comments section below.