The father of 25-year-old Dr Maha Shah presents evidence and has claimed that two of the three prime suspects influenced the probe into his daughter's death. On Monday, while addressing a press conference, Syed Asif Ali Shah said the two men, Junaid Khan and Waqas Hassan Rizvi, allegedly worked with the doctors. They made them change the medico-legal officer (MLO) when Maha's body was sent to the hospital.
In addition to this, her father said, "Why did my daughter commit suicide? It was being claimed that Dr. Maha was upset with her parents,". He further added that he worked hard to ensure his daughter got a good education.
"The first to reach the hospital was Waqas, who identified himself as a technician. Then Junaid arrived," he added. "Waqas and Junaid, in collaboration with the doctors, had the MLO replaced."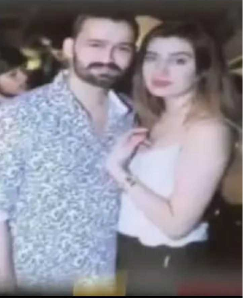 Earlier, a close friend of Dr. Maha, Junaid Khan came forward to record his statement before the police. In the statement, he claimed that he and Maha were going to tie the knot and get married soon. Moreover, he also revealed that she was on bad terms with her parents and she was having arguments with them frequently.
Maha's father begins legal battle
During the press conference, the grieving father of Maha claimed his daughter was being blackmailed and presents evidence. He stated, "My daughter is gone now but people should save their daughters from men like Junaid. He treated my daughter horribly."
While providing insight into the case, he further added that Junaid also physically abused her. He added, "My daughter shared what happened with her with her friends."
"I will fight this legal battle alone," he affirmed.
In addition to this, he shared that the day the young social media influencer died, he and Dr. Maha's sister had heard a loud noise from her room. Subsequently, they ran to check up on her.
They stood outside her bathroom door and yelled her name before breaking it open. "She had fallen in the bathroom a couple of times before as well," he said.
What transpired with Dr. Maha?
Earlier on Thursday, in a video statement, Shah revealed things that his younger daughter explained to him what had transpired with Dr. Maha. He says, "It's a whole racket that makes innocent young girls addicted to drugs."
The father of the female doctor appealed to the people to save their daughters from a person like Junaid. He demanded action from the prime minister and other concerned officials against the accused.
Moreover, he has openly claimed that an organised gang lures young women into their circle, gets them addicted to drugs, sexually exploits them and then blackmails them.
He also appealed to the judiciary, the Sindh government as well as the police chief of the province to ensure that the alleged gang was busted so that innocent lives can be saved.
On August 26, Dr. Maha's family accused some of her friends, including one of her colleagues, of raping and blackmailing her to the extent that in sheer despondency she was driven to the point of taking her own life.
Her father has handed in an application for the registration of a case against three suspects at the Gizri police station, holding them responsible for the doctor's death.
In addition to this, the police registered FIR No. 432/20 against Junaid, Rizvi, and dentist Dr. Irfan Qureshi, who works at the same hospital where Dr. Maha was employed.
Dr. Maha, also a young Instagram influencer, allegedly committed suicide by shooting herself at her home in Defence Housing Authority (DHA) on August 18. A police investigation later suggested she might have not taken her own life.
What do you think of this story? Let us know in the comments section below.