Champions league round of 16 groups two clashed yesterday night, where two big club teams faced the underdogs and managed to secure the first leg win.
The matches were between Atlanta vs Real Madrid and Borussia Monchengladbach vs Manchester City.
Looking at both matches, it seems like a very much one-sided draw, but the outcome was surprising as the giants scored less goals against thier teams.
The day before yesterday's fixtures was more exciting and entertaining compared to these.
Real Madrid was facing some serious injuries of the key players, their line-up still was great but still, the Italian side fought greatly even with the 10 men on the field.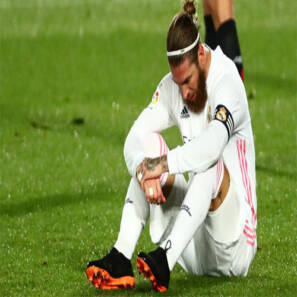 Atlanta was at a much worse scenario with the 10 men, as their center back was sent off in the first half. The Referee's red card decision wasn't good and seen as a harsh one.
Even after the match, Atlanta's head coach Gasperini got furious over the officials by saying 'This is football suicide'.
There's no doubt Real Madrid was dominating in terms of ball possession, but couldn't showcase the actual Madrista gameplay in a manner of scoring goals.
Ferland Mendy was the only one who gave them hope in the last 6 minutes of the full-time. And finished the match with a 1 nil.
Looking at Manchester City's match Monchengladbach, Blues outnumbered the German club and managed to win their away win.
Bernardo Silva has risen again, scored the beautiful header in the first half, and gave a possible lead.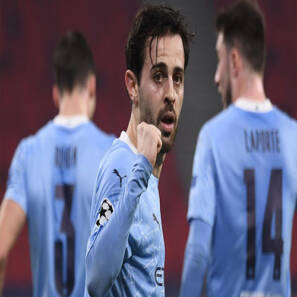 At the beginning of the second half, Gabriel Jesus doubled the lead to secure the potential win.
Manager's Post Match Conference
At the post-match conference, Pep Guardiola stated that "We are seeking more improvement, despite we won the match".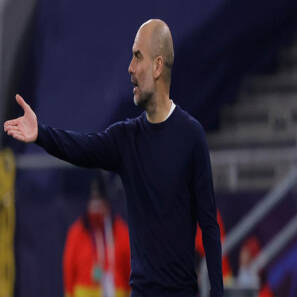 More he added, "We controlled the game. Unfortunately, we were not clinical upfront, it is something we have to improve in this competition, we were not good enough in the box, we didn't dribble and shoot enough,"
"In this competition, you have to be perfect to be sure you can go through,"
Manchester City would be facing West Ham on Saturday for which they might be recovering their performance.
Manchester city's line up and served players are strong. Even they want to buy can get any player they want with heavy budget. Even Pep also joked about it as well.
Pep further talking to the press appreciated Bernardo Silva's goal, "Whenever he plays (Silva) is an exceptional player, he's really good in the air, the goal was fantastic how he finished it,"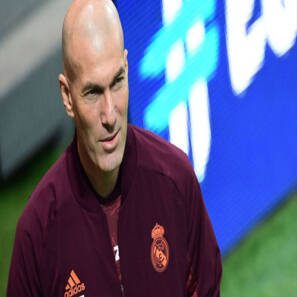 Zidane's stated in his post-match interview that, "They're physically strong, and they did a great defensive job.
It's a good result for us and that's the most important thing. I don't think creativity is an issue as we scored, and didn't concede.
"We've got a lot of absentees but we're on the right track, we're strong defensively, didn't give up any chances, and got our away goal."
Looking at the injury list, Sergio Ramos, Karim Benzema, Eden Hazard and Carval were out of the match.
The night wasn't pleasing for each teams whether they won it, but couldn't deliver the best performance.
What do you think of the story? Tell us in the comments section below.