Famous actors and couple Madiha Rizvi and Hasan Noman are no longer married at all. There were rumors about their parting ways, but nothing official came from both end at that period of time.
But Madiha announced on Tuesday night on her Instagram that both of them mutually decided to part ways and get divorced.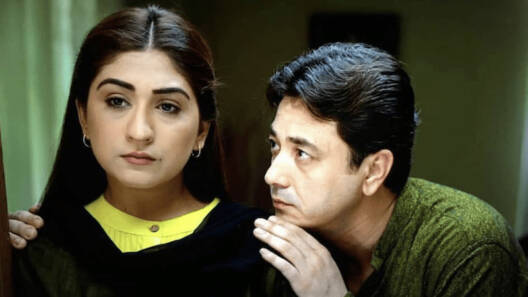 It surely shocked both of their fans all over the Pakistan and Madiha wrote a heartfelt note while announcing this news.
Madiha Rizvi And Hasan Noman Part Ways
Madiha wrote, "With much gratitude for our time together, Hasan and I have amicably finalized our divorce.
We've been working hard for well over a year, some of it together, some of it separated, to see what might have been possible between us. And the final conclusion is to part our ways for the best."
"However, we are and will always be a family, as we continue to co-parent our two incredibly wonderful girls.
Therefore, we ask for their and our space and privacy to be respected at this difficult time. We've always conducted our relationship privately, and we hope that as we consciously uncouple and co-parent, we will be able to continue in the same manner," Rizvi wrote.
Madiha has recently worked in Parizaad and she's the daughter of veteran actress Deeba Rizvi. Hasan Noman who worked in Sang-e-Maah and he's the son of Rashid Naz who passed away this year.
What do you think of the story? Tell us in the comments section below.