Navigating around the places is the biggest challenge for visually impaired people. Having little to no opportunity to support themselves, blind or low vision individuals are deprived of their independence. However, to overcome the daily life obstacles of the visually impaired, three students of the Information Technology Department of Benazir Bhutto Shaheed University Lyari in Karachi have created an app for just Rs3,000.
The app created by Lyari students helps visually impaired people walk in public places in their daily lives by connecting to a sensor on a stick. The students explain that the mobile application is connected to the blind person's stick. In addition, the stick has sensors in it. When a blind person uses the app on his phone and picks up the stick, the sensors on the stick keep him informed in different languages about the obstacles ahead.
In a recent interview with The Independent Urdu, Shehzad Ghulam Mustafa, one of the developers of the app, said, "According to an estimate, the population of blind people in Pakistan is one million. Since these people rely on their families for the basic life tasks of their daily lives, we have developed an application to ease their struggles. This app operates like the eyes of blind people."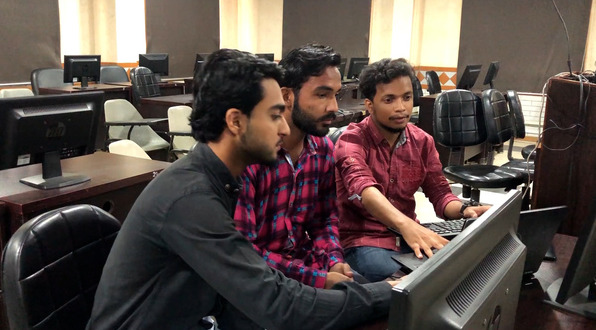 According to Mustafa, this app offers instructions in English, Urdu, Punjabi, and Sindhi. In addition to this, it is available for download on Android and iOS. The app is called E-Walk.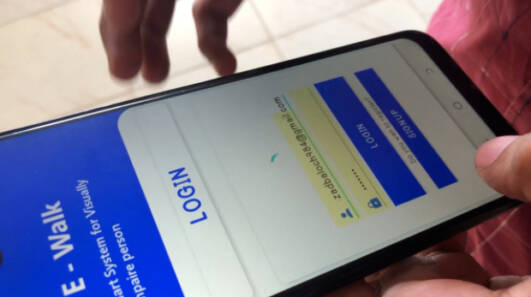 He further added, "This app costs Rs3,000 to make. If the government helps, we can make it for Rs1,000, so everyone can easily purchase it."
Watch their interview here!
Indeed, seeing such exceptional minds working hard to make the world a better place deserves massive appreciation!
Among other talented individuals making their country proud, Pakistan is also blessed with many creative mindsets. Following the same success trail, recently, another exceptional invention of a Pakistani girl won hearts globally. Last year, an NUST School of Art, Design, and Culture graduate invented the sewing machine for the visually impaired.
Pakistan is filled with individuals who strive hard to make others' lives easier by contributing their innovative thoughts to it. More so, this is not the first time a Pakistani individual has thought of easing many lives through a useful and creative invention. Previously, a tech student from Faisalabad invented 'smart shoes' for the blind. It alerts the wearer in case of any hurdle.
Such wonderful souls are not only secure the future of the country but also play a pivotal role in technological progress.
Story Courtesy: Independent Urdu
What do you think of this story? Let us know in the comments section below.