Nelson Mandela once said, "Education is the most powerful weapon which you can use to change the world." Unquestionably, education is the foundation upon which successful and robust nations are built. Unfortunately, in Pakistan, education is a privilege and not a right enjoyed by all citizens.
Keeping this in mind, a group of LUMS students got together to set-up Project Zeest, a project aimed towards empowering girls from under-privileged backgrounds through active discussion-based classes and outdoor sports. The main idea was to set a standard through which stereotypes can be challenged and broken, by focusing on one central idea that was, that by working together, the men and women of Pakistan can bring about real, sustainable social change.
Recently, Project Zeest started with a six-week training session for girls from underprivileged backgrounds at The Tauqeer Foundation. The session focused on confidence building, public speaking, and identifying gender stereotypes in everyday lives.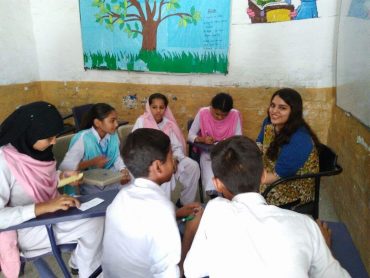 On the final day, the students were taken on a tour of LUMS, where they spent a day at the University, learning about its environment and its culture. The students also worked on eliminating gender stereotypes by engaging in sports activities that are usually associated with the male gender. The success of the initiative could be gauged by the students' reactions and their awe at the fact that both genders can study as well as play sports together.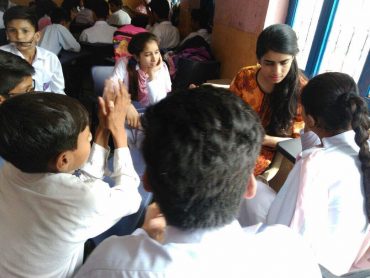 Describing the experience, Elia K. Rathore, a junior at the Mushtaq Ahmad Gurmani School of Humanities and Social Sciences at LUMS, said, "I have developed a special fondness for this project by being in a mentor-mentee dynamic. These students have taught me a lot. I hope that these young ladies will grow into strong, confident women and members of society." She added, "We encourage the girls to strive for greatness, with lessons on empathy, self-confidence, and gender equality"