As the government announced restrictions like sim blockage on unvaccinated citizens, long queues were observed outside Karachi Expo Centre, the city's largest vaccination center, on Thursday.
Hundreds of people from all walks of life, including students, laborers, and senior citizens, came to the Karachi Expo Centre to receive the vaccine against COVID-19 after the provincial government threatened to block SIM cards of unvaccinated people.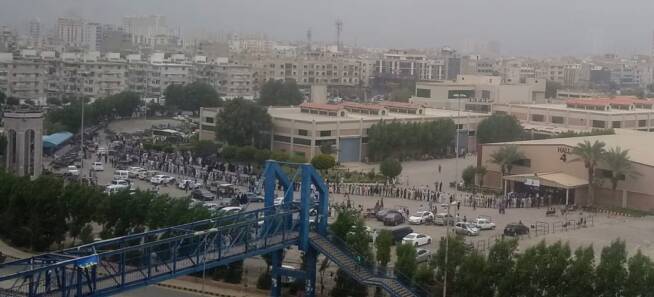 National Command and Operation Centre (NCOC) chief announced earlier today that August 31 will be the last day for hotel and restaurant employees, train workers, public transport employees, government workers, and those working in shops and markets to get vaccinated. "After this deadline, the un-vaccinated people will not be allowed to work," he announced.
After a surge in COVID-19 cases in Sindh, the Sindh government decided last week to approach the Pakistan Telecommunication Authority (PTA) for the purpose of SIM cards blockage, huge crowd showed up at Karachi Expo Centre for vaccination.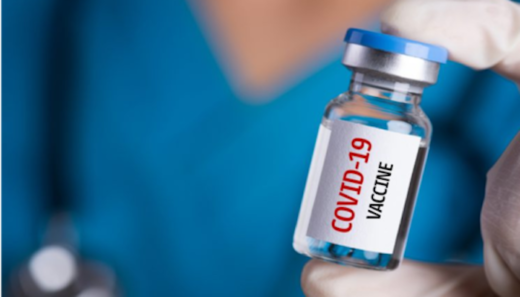 Murtaza Wahab, the spokesman for the Sindh government and advisor to Sindh CM on the environment, announced the decision. He had said the provincial government would approach NCOC and PTA to block SIMs of unvaccinated people.
Murad Ali Shah, Chief Minister Sindh, also announced that Islamabad would approach the PTA to send out messages demanding vaccinations. SIM cards would block if the individual does not get vaccinated within a week.
"We will decide on stopping salaries of the government employees who are still unvaccinated from next month," he said. Moreover, he directed the secretary of finance to reach out to the accountant general (AG) Sindh in this regard.
Huge crowd shows up for vaccination
As it appears, the Sindh government's suggestion to block SIM cards of unvaccinated people seems to be working. Hundreds of people lined up outside Karachi's vaccination centers. "Shows who important mobile sims are for people," said Murtaza Wahab.
According to the Sindh Health Department, in the last 24 hours, around 188,000 people received the vaccination.
Pakistan has been facing the fourth wave of the pandemic and the number of daily cases has been continuously increasing. Moreover, the Delta variant has caused havoc in Karachi. The Sindh government has been considering enforcing more restrictions and complete lockdown in Karachi.
However, Asad Umar, who is also the head of the NCOC, disagreed with the idea. He said that Pakistan should go with the idea of a smart lockdown. It had succeeded in the past and the country did not face severe financial loss. On the other hand, he praised the Sindh government's efforts to curb the spread of the virus and enforce the SOPs.
Still not aware of how to get vaccinated in Pakistan? Trust us the process is simple!
What do you think of this story? Let us know in the comments section below.