Disclaimer*: The articles shared under 'Your Voice' section are sent to us by contributors and we neither confirm nor deny the authenticity of any facts stated below. Parhlo will not be liable for any false, inaccurate, inappropriate or incomplete information presented on the website. Read our disclaimer.
Pakistan recently went through general elections 2018 after another consecutive transition of the democratically elected party. Patriotism was at its peak and there was only one topic all around that who will be leading the Pakistani nation after the elections.
Brands didn't keep quiet during the period and they successfully transformed GE 2018 into a festival by introducing different consumer promotions and discounts. The discounts were targeted to provoke people to vote and in return avail a certain discount to push sales for the local brands. I would say Espresso deserves the crown as they proved to be the trendsetters.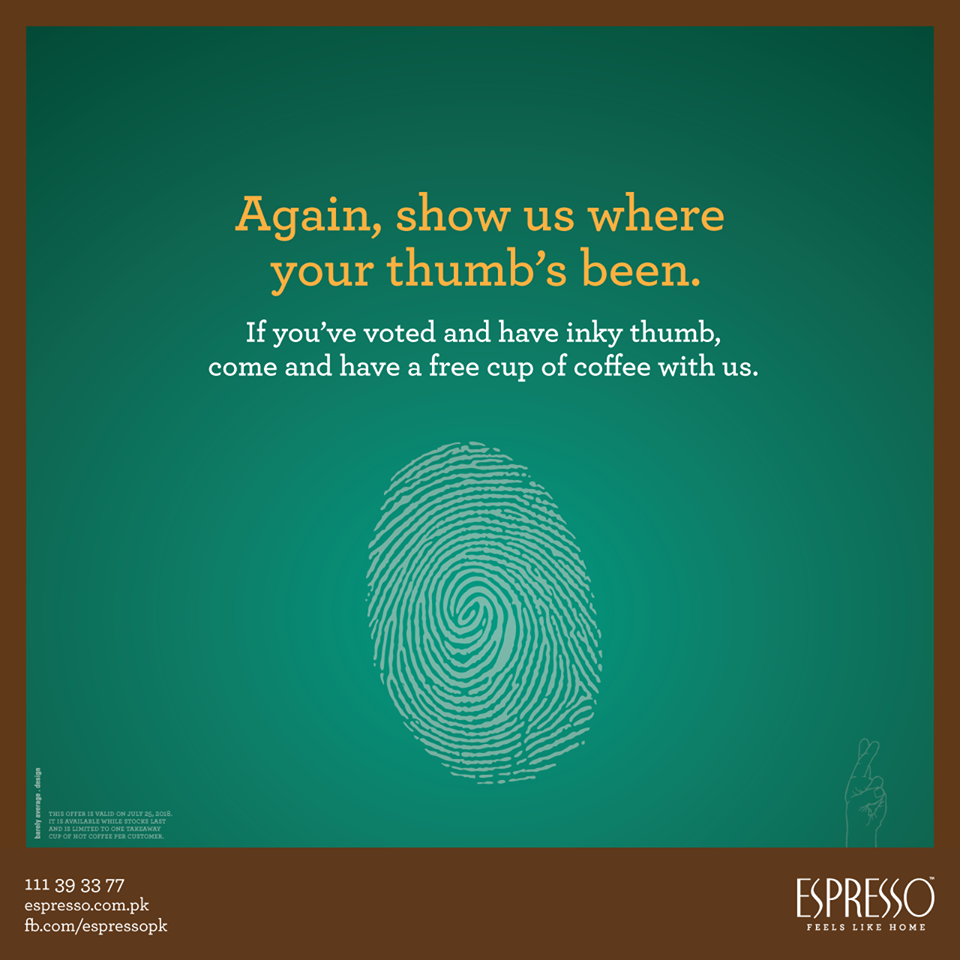 Other than brands promoting the culture of votes a major campaign was launched by Nescafe during the time period on social media. The campaign was smartly placed with some pre-hype posts from different pages and blogs which made people inquisitive to know more. The campaign was rightly placed as elections were on top of mind and the big idea behind the campaign was 'Chae' or 'Coffee'.
From multiple creative copies for digital to various engaging posts, Nescafe came up with an exciting poll from their official page which got thousands of votes and impressions. The competition was between 'Uthna' which referred to Chae and 'Jaagna' for Coffee. At this point, the brand must have kept in mind that Pakistanis are one the highest consumers of tea and the result may hit back the brand from their official page. As expected the results came and Chae Won!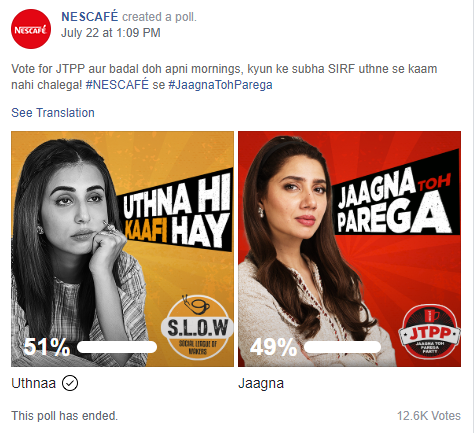 Interestingly during the same time, we saw brands from condom category not staying behind during the election fever! They came up with creative content which was related to elections and yes, got talkability over social media.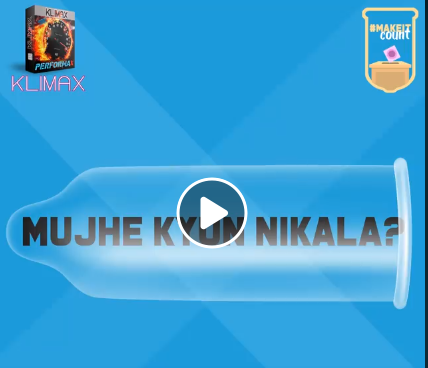 One of such brands 'Josh' galloped ahead by going live on native network i.e. Television (ATL). Josh maintained its presence throughout pre and post elections on both digital and native media which earned major talkability on social media.
Let's move towards the nerve point and discuss the latest commercial by Josh "Thanda Matlab Aaah" which has created a buzz and storm over social media. Josh has maintained the strategy of not being subtle in communicating the message. They have directly targeted the consumers with erotic messaging. The recent advert maintained a similar strategy but it went way further as Josh openly mocked Coca-Cola in their recent commercial.
We all have seen the Coke's commercial 'Chae Ko Thand Karadey' but Josh moved a step ahead as they again broke the clutter and caught our eyes. They created a commercial over a content of Coke which has been running for over months now. Talking apart from legal implications, humor, and Sex appeal has been used which will help the brand in standing among other ads and result in talk-ability all around.
I won't comment on the product flavor which has been introduced as it's not the right forum, but Josh is really taking some bold steps in the contraceptive market where other brands prefer staying quite or confine themselves due to nature of the product.
I feel Josh being a brand for lower mid-tier and the mid-tier market did a smart move by showing a situation similar to Coke in the latest commercial as the audience got triggered by seeing different talent and product other than coke in the end which no one could have expected.
This move may start a brand war with coke since they have mocked Coke or Josh may lose its brand equity among the target audience where it stands. As far as the production quality is concerned, it seems like a low budget production which could have been improved with the good acting of talent and grading.
In the end, it's all about brand equity and numbers derived from marketing investments that matter in a campaign. So let's wait and watch how the commercial serves the purpose of the brand and the reactions from the audience. Do comment, what you think about the latest approach and strategy of Josh, as it's cool as menthol and the script full of naughtiness!