As COVID-19 cases rise, the Sindh government has decided to impose a lockdown in the province from Saturday i.e. tomorrow until August 8. More so, vaccination cards of citizens roaming the streets would be checked during the lockdown.
During a meeting on Friday, the provincial coronavirus task force took the decision. Provincial ministers, medical experts, and representatives of the Pakistan Medical Association (PMA) attended the meeting.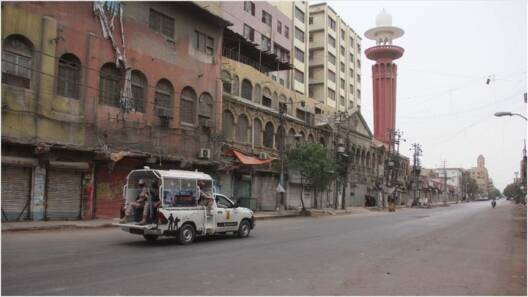 In a handout issued by the Chief Minister's office, restrictions are in place until August 8. Businesses associated with the export sector will, however, be allowed to operate. During this lockdown, there will be a ban on intercity travel and no markets will be open. Pharmacies, on the other hand, will remain open.
No roaming on the streets without vaccination card
Addressing the meeting, Sindh Chief Minister Syed Murad Ali Shah said that the vaccination cards of citizens roaming the streets would be checked during the lockdown. In addition to this, all government offices would be closed from next week. The CM also warned that unvaccinated government employees would not receive a salary after August 31.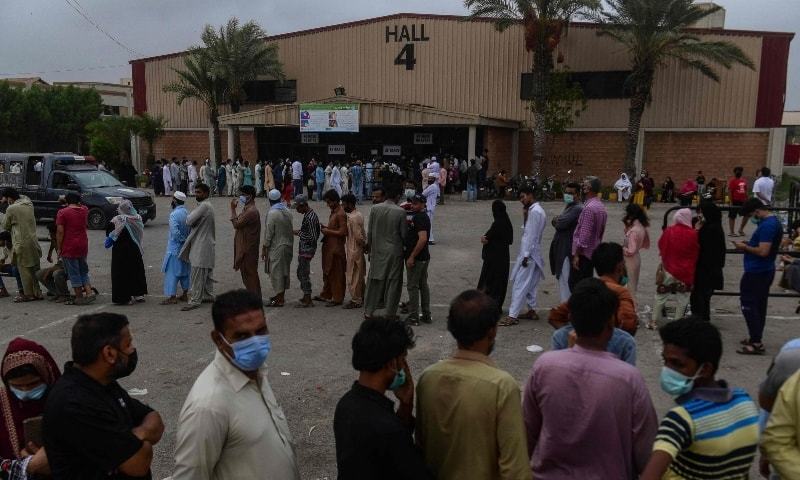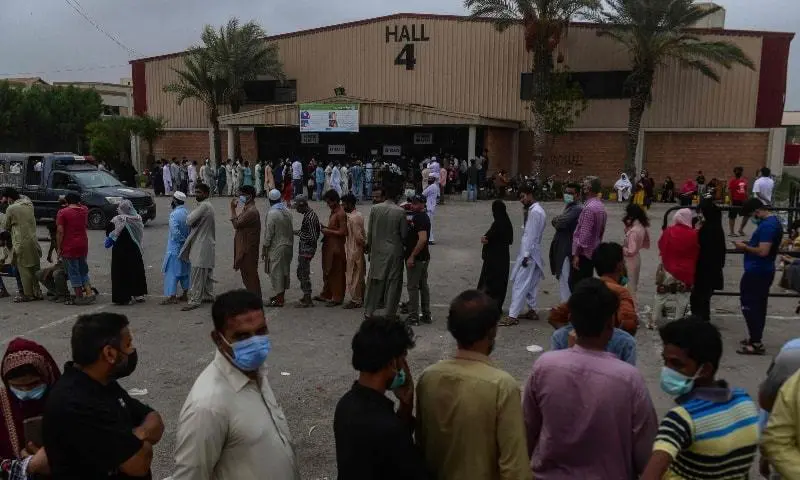 Federal Minister for Planning, Development and Special Initiatives Asad Umar rejected the proposal of shutting down entire cities to prevent the spread of Coronavirus only a day earlier. According to Umar, who is also the head of the National Command and Operation Centre (NCOC), Pakistan should implement smart lockdowns that have proven successful in the past.
NCOC officials announced earlier today, however, that they had "critically reviewed" the disease outbreak in Karachi and would take all necessary measures to help the provincial government.
"The measures being undertaken by the federal government include ramping up critical care capacity, including oxygenated beds and vents, availability of oxygen, and deployment of law enforcement agencies for implementation of SOPs and non-pharmaceutical interventions," the forum said.
Citizens rush for vaccination
As the government announced restrictions on unvaccinated citizens, long queues were observed outside Karachi Expo Centre, the city's largest vaccination center, on Thursday.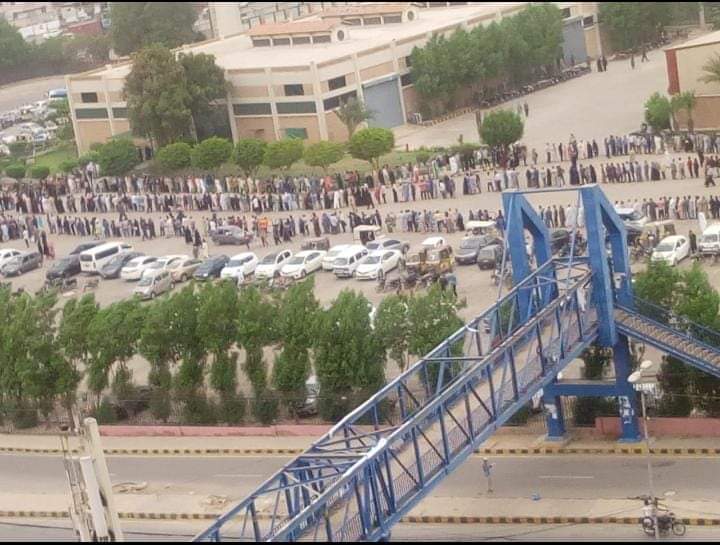 The Delta variant has caused havoc in Karachi. The Sindh government decided last week to approach the Pakistan Telecommunication Authority (PTA) for the purpose of blocking SIM cards. SIM cards would block if individuals do not get vaccinated within a week after receiving the message.
NCOC chief also announced earlier today that August 31 will be the last day for hotel and restaurant employees, train workers, public transport employees, government workers, and those working in shops and markets to get vaccinated.
"After this deadline, the un-vaccinated people will not be allowed to work," he announced.
Story Courtesy: Dawn
What do you think of this story? Let us know in the comments section below.