What do you expect when Liverpool and Chelsea clash in the FA Cup final? Thrill, intensity, and passion from both sides. Liverpool and Chelsea showcased a great match with pure class. It didn't look like one-sided fare or anything. Because till the last breath the score was zero and it all went to a penalty shootout.
A penalty Shootout was considered to be the most pressurizing scenario for any footballer at that time, Liverpool and Chelsea's players were cool and calm in choosing the right spot.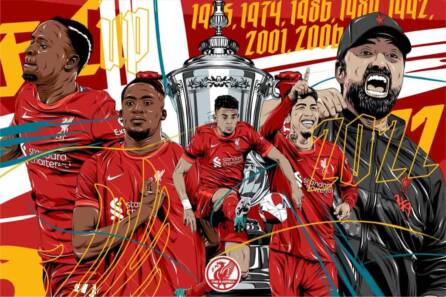 But Allison Becker was the great wall that stood in front of the Chelsea players who couldn't manage to beat the Brazilian goalkeeper and managed to lift the FA Cup.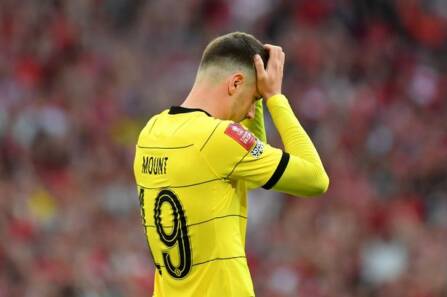 Mendy Chelsea's goalkeeper although kept the shootout alive for his side, but Mason Mount's last penalty swung the whole winning plate towards Liverpool's side.
With that win surely Liverpool's quadruple dream is still alive as the Champions League final is left for them on the plate to finish it in their style to secure another European trophy.
Chelsea players couldn't find the sweet spot in Penalty Shootout
The game began at one of the most popular stadiums of all time "Wembley" where two of the best English club teams battled for the FA Cup.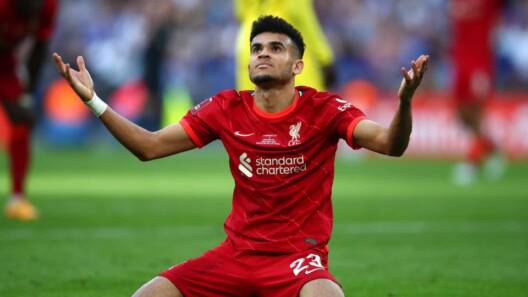 In the first half, both of the teams were in charge of to attack and they were on fire. Liverpool initially made chances to take the lead but Mendy denied all the shot entries with some brilliant saves. At one point Luiz Diaz was about to score but the defender cleared the ball to stay in the game.
On the other hand, Chelsea was also becoming dominant with some back-to-back attacking and Christian Pulisic's bottom corner shot that gave a heart attack to Liverpool fans.
In the 31st minute, Mo Salah was out of the game due to injury; it was a big shocking departure for the Liverpool and it sort of didn't affect the game.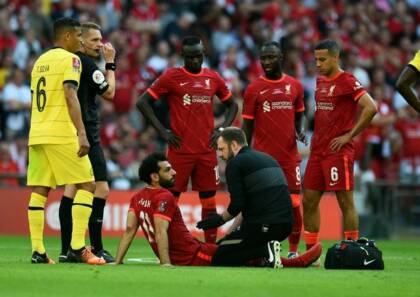 The same result in the second none of the sides scored a goal to break the deadlock and it went to a straight penalty shootout. Marcus Alonso was the first to take the penalty and he took the right spot. Next James Milner, who also chose the right spot so as Mendy too but couldn't hold it back.
But the Chelsea skipper Cesar Azpilicueta missed the penalty and things fell in Liverpool's favor. Things were going great until Sadio Mane came to take a decisive penalty where Mendy stopped him to equalize the whole thing and turned the table around.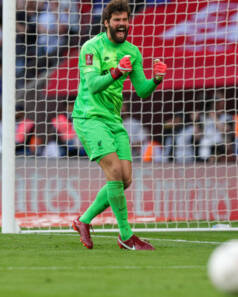 Then the star player Mason Mount came but couldn't deny Allison's large hands and missed the penalty for his side. Last but not least Tsimikas became the big player to lead his side to lift the FA Cup.
It was pure drama overall, no one can forget what Mason Mount and Cesar did that could have been a game changer.
Jurgen Klopp the winning manager
Jurgen Klopp shared his feelings after winning the FA Cup, "Outstanding, it was an incredible, intense game against Chelsea – they would have deserved it [the win] the same way, like in the Carabao Cup – that's how small the margins are," Klopp told BBC Two at full-time.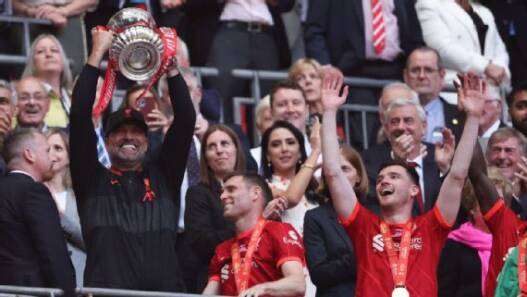 "I couldn't be prouder of my boys, the shift they put in, how hard they fought, early changes… "all of these things, missing good chances, overcoming good moments from Chelsea, then having really good moments ourselves.
"Then in the penalty shootout, it was nerve-racking, my nails are gone but I feel for Chelsea – for the second time, 120 minutes and you get nothing, that's too hard. But for us, I'm pretty happy.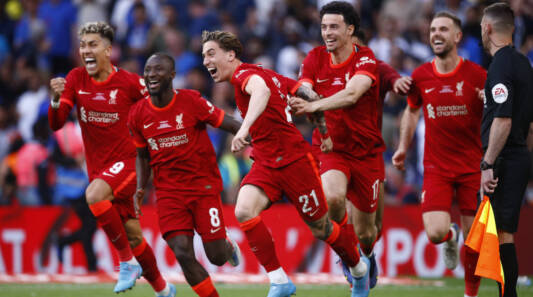 "We are mentality monsters but there were mentality monsters in blue as well – it was one penalty. Chelsea played outstanding but, in the end, there must be one winner and that was us today."
"I feel for Chelsea – for the second time, 120 minutes and you get nothing, that's too hard. But for us I'm pretty happy," added Klopp.
"We are mentality monsters but there were mentality monsters in blue as well – it was one penalty that was the difference."
Jurgen Klopp and players on Mo Salah
Jurgen Klopp led Liverpool towards many wins and lifted trophies since they arrived. He firstly spoke up about the Mo Salah's situation, "Mo came and he said he could carry on, but I felt a little thing," Klopp told ITV when asked about Salah's injury. "I hope he will be fine."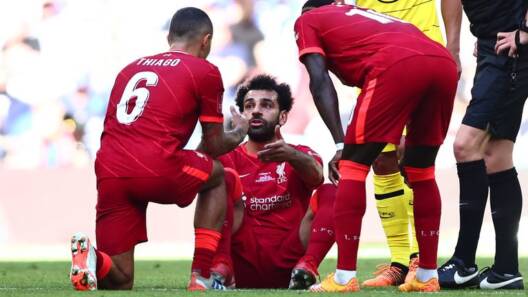 Virgil van Dijk was also forced out of the game at the end of normal time. Like Salah, he didn't appear to have a serious complaint. Klopp has confirmed the Dutchman "had little problems" but also believes he is "fine" and will play again this term.
Van Dijk added: "Hopefully well, we're going to check it out. I felt in the first half when I sprinted, I felt a twinge behind my knee, I played on. In the end, I can't risk it for the team and I need to trust Joel. Hopefully, it will be fine."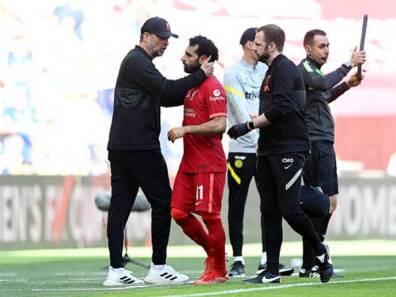 The skipper Jordan Henderson said, "It was a big blow with Mo going off," Reds captain Jordan Henderson told BBC Sport.
"But that's what we're all about. The attitude to dig deep and to win it on penalties is incredible.
"We're here to lift trophies, we work so hard all season. It's a big moment for us, we haven't come this far, [and been] in this final, for some time, so to win it was special.
"It's incredible some of the talents we have got and the personalities in the dressing room. You put that together and you win trophies."
While the destiny of the Premier League title remains firmly in Manchester City's hands, Liverpool will hope to at least repeat their 2001 feat of two domestic cups and a European trophy.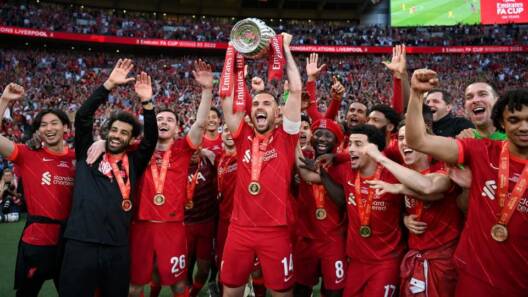 "We've won two so far this season – we have three big games left and hopefully we can win all three and finish the season on a high," Henderson added.
Even though Mo Salah confirmed that he's fully fit for the Champions League clash.
'It will be harder for players' – Thomas Tuchel
Speaking to the press, via football. London, Tuchel said: "Harder but impossible. For sure, harder, of course.
"Maybe the best way is, to be honest. We have two days off and then we need to prepare. The season is not finished and we have goals to reach in the Premier League and this is sometimes hard. It is what it is.
"Life goes on and it will go on on Thursday at Stamford Bridge. We still have things to play for and it will be a bit harder without a trophy and the confidence of a big win."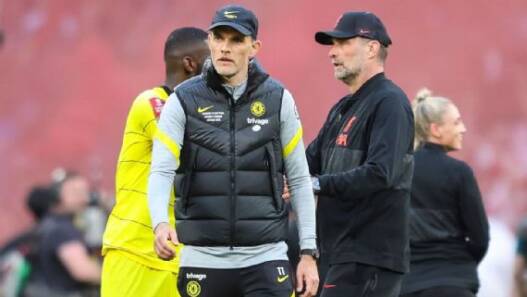 On the sanctions, "[The view of the season] heavily depends on what we do in next two games and where we end up," said the Blues head coach.
"Then I will give you my honest opinion about it. I think we reach now have consecutive domestic finals, we reached the FA Cup final last year. I will not promise you any victories, but I promise we can deliver is input, heart, passion, and commitment, living up to the fullest to have no regrets.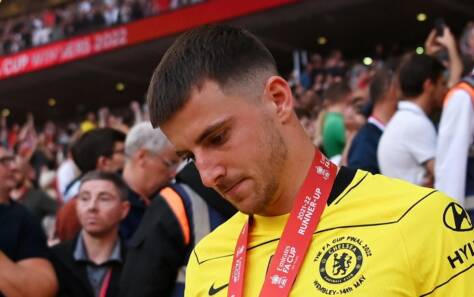 "This is what we do and we will not stop doing it. They have an awful lot to play for, they are in this kind of spirit where everybody is available. They are very, very consistent. We are the opposite at the moment given the sanctions. Players are leaving."
'We proved four times this season – Thomas Tuchel
Thomas further said, "We proved four times this season that we can produce peak performances to compete with them," he said. "All the results were deserved and could have gone in our way but could have gone their way.
Thomas Tuchel is the same manager who led Chelsea to the Champions League trophy last season and became one of the most promising managers of all time.
"The difference for me at the moment throughout the season is they can do it on Wednesday again and then Saturday, Wednesday again. We struggle. They have a bigger squad available.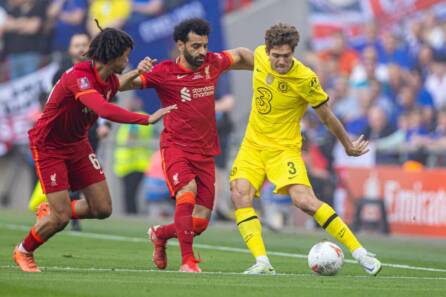 "They arrive with everybody except Fabinho fresh and in a rhythm. In a final like this, we have three or four players out. N'Golo Kante had one training session at 50 percent intensity. Mateo Kovacic played with an ankle — I didn't know this was possible [with] an ankle — that couldn't fit into a shoe.
"This is what it is and this is where the gap comes from. They can produce these performances more often. They built this team for many years now and this is where the gap is. The sanctions didn't make it easier for us to close it. They will not make it easier."
What do you think of the story? Tell us in the comments section below.