Sunday was a great day for some of the premier league teams, the day ended with the sort of comeback by the Liverpool FC against Sheffield United.
Although Liverpool is still away from the home win, which they have been facing dark times and demolished by the other premier league teams.
As compared to the Derby battle between Chelsea vs Manchester United, in which people have witnessed the most boring Derby in the history of Premier league ever.
Last night's away win gave 3 points to Liverpool, which helped them to climb up the table board slightly.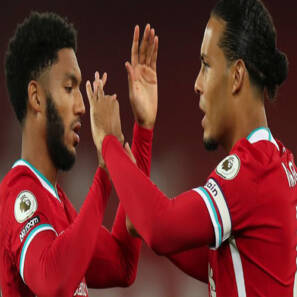 No doubt Liverpool had injury crises, which made them lose so many matches and even couldn't secure their home winning streak this season.
They were dominating, but all the things went on the wrong side and Klopp's side slid down the points table.
Major Saves, But Still Conceded
Sheffield United played well, especially the goalkeeper Ramsdale who saved some marvelous strikes by the Liverpool attacking side. But at the 48th minute, Curtis Jones managed to break the deadlock in the 48th minute and gave Liverpool a lead.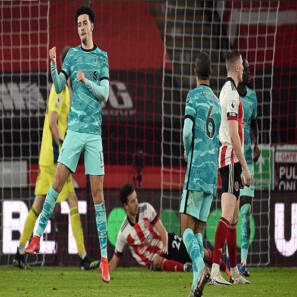 But still, apart from his goal, Liverpool couldn't be able to break the Sheffield wall and by default, Kean Bryan scored his own goal at 85th minute that doubled the lead.
There's no doubt, Liverpool will suffer to finish in the top six in the Premier League. Liverpool's latest injury update on Jordan Henderson is that he might go for surgery on an adductor injury and will be out for several weeks. 
On the other side, Diogo Jota has returned on training sessions and might soon start in the line-up.
Klopp To Media About Jota, Fabinho & Allison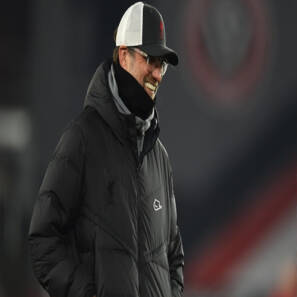 On his return, Klopp said, "Diogo trained now twice with the team, looks very good – very good. But [he] was out long term so we have to see what we can do with that. But in training, he looks promising,"
On further Klopp also praised Jones's play style. "There is a lot to come from Curtis.
The potential is exceptional. We had a lot of talks this week, video sessions as well and we showed him just that he has to be more in these decisive areas because he's very good with the ball, his control is good."
There was some stuff going on regarding Liverpool's togetherness, in which Klopp responded and said, "I was never in doubt about the togetherness of this team.
So, the world is like this. We win a game, we showed togetherness obviously for everybody. We don't win a game and people guess we are not together."
In the upcoming fixture, Liverpool will be facing Chelsea at Anfield on Thursday.
Klopp is pretty sure about the return of Allison and Fabinho would return for the Chelsea Clash at home and also hopeful for Jota's reentry as well.
It will be the big match, but hope Liverpool gets the home win for their fans because if they couldn't and lose then it would their fifth straight home loss.
What do you think of the story? Tell us in the comments section below.