Disastrous night ever for Manchester United fans out there, no one believed that visitors would play at Anfield like that. No one imagined a 4-0 final score and no doubt Liverpool gave a big gift to their fans.
Sadio Mane and Mohammed Salah were all over the place with their exceptional gameplay that dismantle United's defense.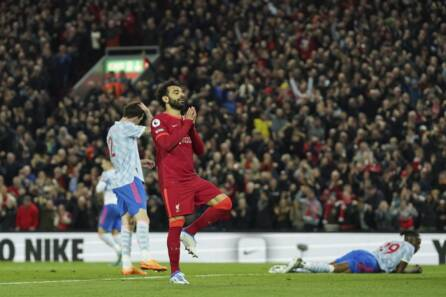 From beginning to the end, Liverpool dominated the visitors and didn't give them a single chance to recover from the damage.
The home side surely sabotaged the whole game plan of the Manchester United and fans didn't expect such an embarrassing performance from their team.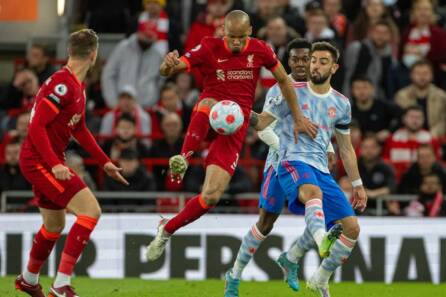 Manchester United let down everyone and dropped down to the sixth position after this heavy defeat in the season.
Manchester United outnumbered by Liverpool's attack
For Manchester United, the day began with the sadness as star player Cristiano Ronaldo wasn't there due to the death of his newborn son and that's the reason both sides wore black armbands in respect. Even in the 7th minute, Liverpool fans applauded Cristiano Ronaldo and his family.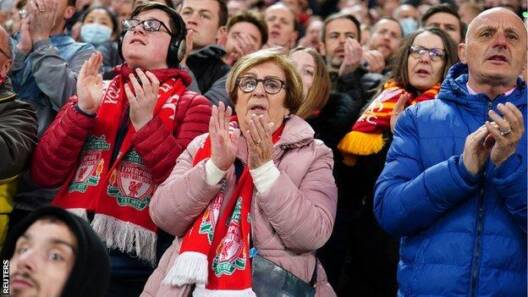 Liverpool fans did what they and their team have always said "You'll Never Walk Alone" to world top scorer Cristiano Ronaldo. The kick-off whistle blew and there you go Liverpool was charged to get the lead in the early minutes.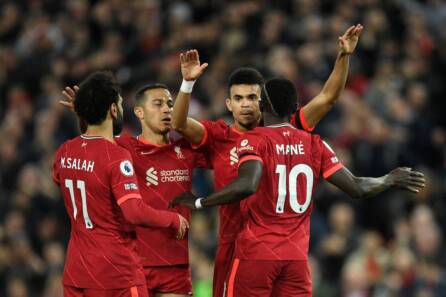 Within five minutes with a brilliant through ball to Mo Salah and he crossed the ball to Luiz Diaz who was open and he sweetly tapped in the net to give his side a great lead. Liverpool's dominance was clear and no one could hold them back.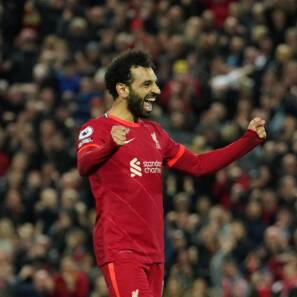 In the 22nd minute amazingly Sadio Mane the chipped ball to Mo Salah and he didn't miss the opportunity to give his side two goals lead.
At one point, Manchester United got the chance to score but couldn't surpass Allison Becker. The second half began and nothing changed from the home side. They were still making more chances and the way Manchester United showcased their style of play was a big letdown.
In the 68th minute, Sadio Mane who's making great chances for his teammates got a ball at his spot and chose the right spot to give his side three goals lead.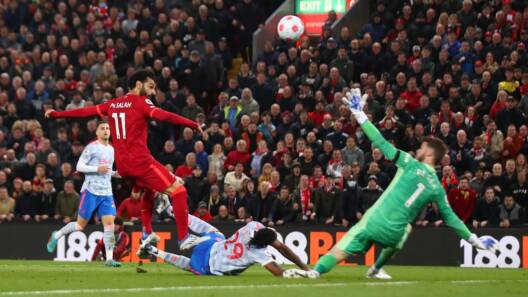 But Liverpool didn't stop there, with a great through ball to Salah he chipped and four goals gave big room to Liverpool.
Liverpool won back-to-back wins both home and away against Manchester United this season.
Moment of a match – Jurgen Klopp
Jurgen Klopp began his post-match with the fans who applauded Cristiano Ronaldo. According to him, the applause was his favorite part of the game.
"My moment of the game was the seventh minute when the whole stadium showed pure class, so many things are much more important in life than football. We feel for Cristiano and his family. That was my moment of the game," he said.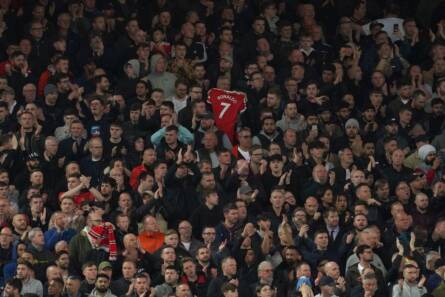 After that, Klopp showed some sympathy for Manchester United. "I am not here to humiliate opponents. We did what we had to do in the [two] games," said Klopp.
"They played without their center midfielders and when you are in a difficult situation like United before the game, Paul has to go off and it is not easy to play against us.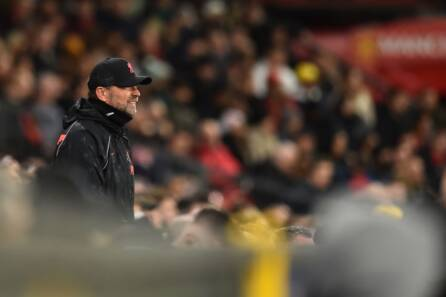 "9-0, I am not interested in that is something for the supporters if they want to celebrate. I know it will not last forever, they will strike back."
Perfect night for us – Jurgen Klopp
Jurgen Klopp further said, "Mo scored two, set up the first. Luis set up Sadio and got the goal from Mo," said the Reds boss. "Diogo (Jota) came on and set up Mo's second. It couldn't have been better, to be honest.
"Thiago played a good game. With his quality, comes responsibility. If you are good, you should play well as well and that's what he did tonight. Again.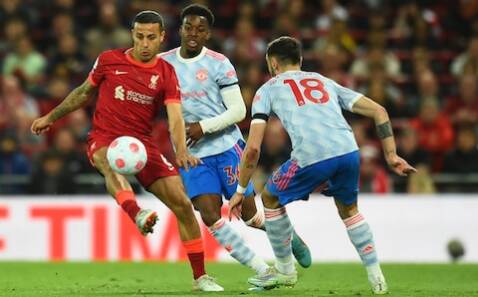 "For a football manager, nothing really to moan about. It was the perfect night for us, we don't take these kinds of things for granted. If our counter-pressing was not as sensational as it was tonight, I think United could have had a much better game. But because we were extremely good, it didn't happen for them."
"I am not here to humiliate opponents," he said. "We did what we had to do and we won the game. United is obviously in a difficult situation. Look at the lineup tonight. They played without their central midfielders and when you are in a difficult situation, very often in life you get another knock. And that's what United got before the game.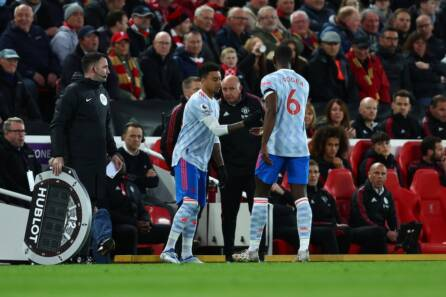 "In the game, Paul (Pogba) has to go off, and, whether it's a derby or not, it is not easy to play against us. 9-0 I am not interested. That is something for the supporters, if they want to celebrate 9-0 they can do that but it's not for me.
"If we'd twice won 1-0, I would feel the same. I know it will not last forever, they will strike back. They will be there again, this club is too powerful but tonight we were too good."
It's embarrassing – Ralf Rangnick
Manchester United's interim boss Ralf Rangnick expressed his views on a humiliating night. He said, It's embarrassing, it's completely disappointing and also humiliating, but we've got to accept that they're six years ahead of us."
"The first half, we were just not good enough. We did not win any first ball or second balls. We were second best in all relevant areas."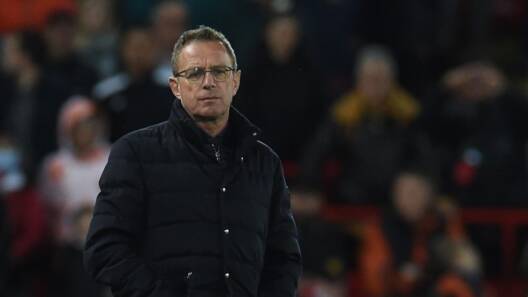 "Second half we changed a center-back with Jadon Sancho. For the first 25 minutes, we were better and had pressure on the ball at times. Had two or three moments, but the third goal killed the game off."
"The team needs to be rebuilt — it's clear. I think a game like the one today showed that in a very drastic way that this rebuild is necessary."
The result dealt a blow to United's top-four hopes, while Liverpool's title ambitions were strengthened.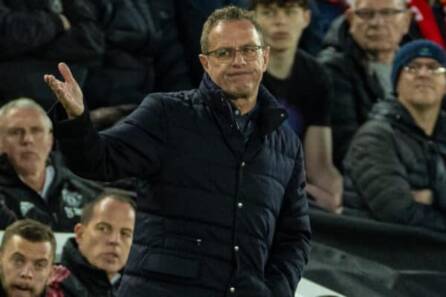 "We just have to accept they (Liverpool) are six years ahead of us. When you compare that squad that Liverpool has with the one Jürgen inherited when he came six years ago."
He concluded, "This is the sad truth right now, but this is what we have to accept."
Former Manchester United player Rio Ferdinand turned off his TV
He tweeted, "TV Off… Twitter Notifications Off… Laters." He further said, "Feel sorry for @GNev2 & Keano having to work on this one…"
On the other hand, another Manchester United player Garry Neville labeled the team a 'waste of space' after last night's performance. Talking to Sky Sports, he said "It was a sobering evening, we expected it, every Manchester United fan expected it. I don't think one Manchester United fan came here tonight with any hope whatsoever. But you still try and build yourself up in that half an hour before kick-off, could something happen? But nothing, that team's got nothing.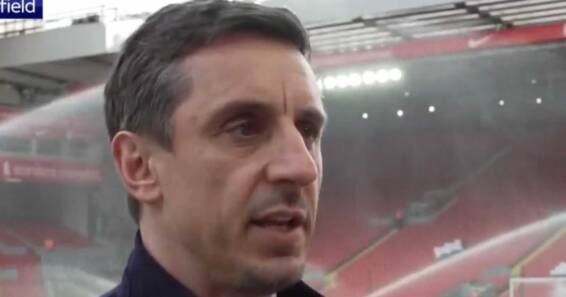 "I cannot explain how we've gone from what was slightly promising at the end of last season with finishing second and I know we lost the Europa League final, which was a bad one, to the point where we are today which was an all-time low in my 42 years of watching Manchester United.
"I've never seen it as bad as that."
Neville further added, "What the club has done over the last ten years… Jurgen Klopp had an interview or a conversation with Manchester United, he called it 'Disneyland' when he spoke to Ed Woodward.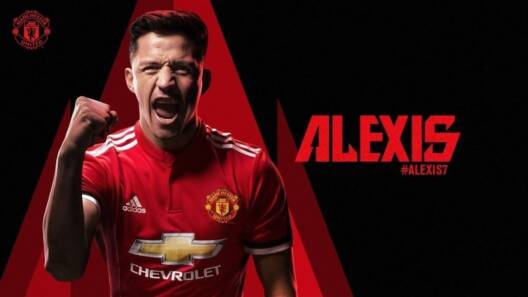 "What Manchester United have done is they've brought players in with piano introductions like Alexis Sanchez or #Pogback and all the big per lava around him, Cristiano Ronaldo, they've elevated the player above the manager at the football club as well.
"You go to Liverpool, Chelsea or Manchester City and the manager is the primary figure at the football club.
"Manchester United have undermined managers over the last ten years by elevating the players into a God-like status and the players haven't performed.
'Ralf could've done better' – Garry Neville
Garry continued to criticize heavily, "There are a lot of things the players could've done better, Ole Gunnar Solskjaer could've done at the start of the season, Ralf Rangnick maybe could've done better but fundamentally the club is broken on and off the pitch.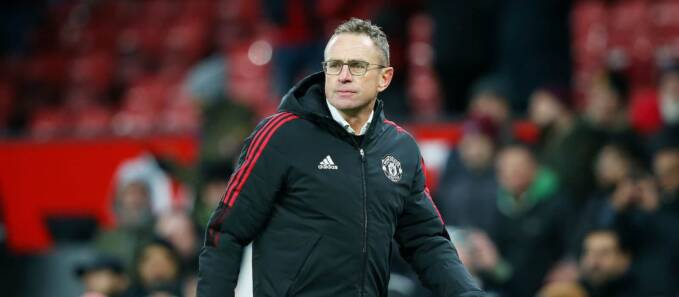 "The stadium's falling apart, the training ground's now falling back to the second rate compared to the other training grounds. The owners are taking £25million out of the club when it actually needs investment and sets the culture badly from the top."
"Once upon a time this used to be the biggest battle in the Premier League. Now there is a gulf and a gap between the two teams like I've never seen before.
"Things you can say about Manchester United at the end of this game – no fight, heartless, where's the desire? Full of quitters.
"Stay away, Erik Ten Hag. You do not want to come to this club at the moment with the squad of players they have right now."
What do you think of the story? Tell us in the comments section below.