Elsa, Walt Disney's ice queen, has inspired many little girls with her strength and confidence to portray their true selves. Three-year-old Momina Aamir demonstrated Elsa's magical influence by asking for a blue bionic arm from her father.
Momina was born without a right arm. The three-year-old's father was overwhelmed with emotion in August when she asked him if she could borrow his hand so she could prostrate properly while performing the prayer.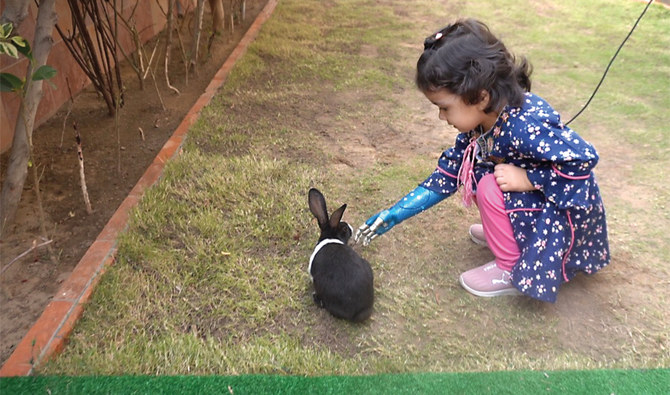 Then, her father Aamir Abbas came up with an exciting solution for Momina. It turned out to be a blue multi-grip bionic arm customized to the exact wishes of Momina, a huge fan of Princess Elsa in the Walt Disney animated film, Frozen.
"I had just finished praying when Momina came to me and said: 'Baba, give me your hand so I may pray like you as well'," Abbas told Arab News. "It is hard for me to put my feelings in words. I had never felt or made her feel that she was missing something. But this pushed me to think hard and look for solutions."
With the help of the Karachi-based startup BIONIKS, which provides orthotics and prosthetics services, Abbas was able to make his daughter's dream come true.
After receiving her new arm last week, Momina, at three years and four months of age. She is the youngest recipient of a prosthetic limb. Before her, it was Muhammad Sideeq, a 4-year-old boy.
'She is happy with the color'
Momina's mother said that her daughter decided she wanted a blue arm because of Princess Elsa in Frozen. "The day she got her arm, we left our home late at night and she slept in the car," she said.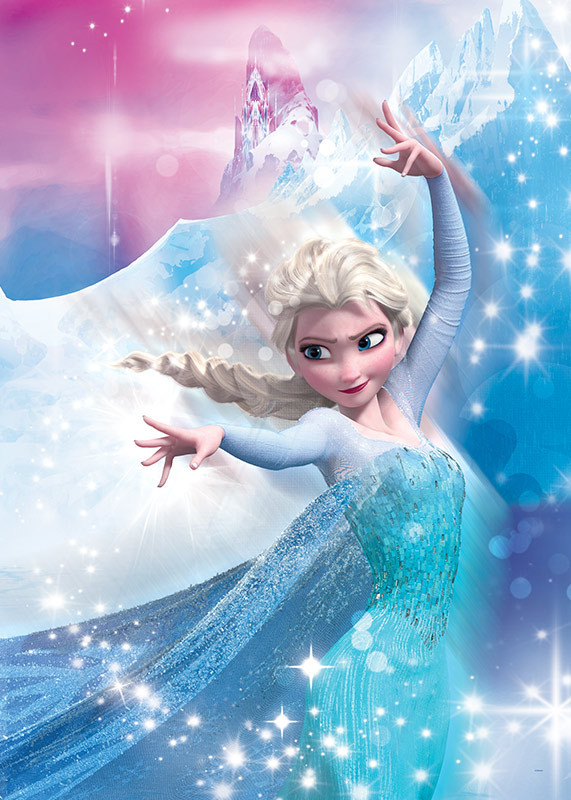 "While I was removing her arm, she woke up and asked me not to. When she went into a deep sleep, I took it off and was surprised to see her restlessness in the morning. She looked impatiently for the arm but was happy when I brought it back."
Momina's mother said that her daughter was so deeply attached to her "magical" arm that she was upset when it was taken back to the firm for minor changes and adjustments.
Her parents said that most people wanted their children to get skin-colored prosthetic limbs. However, they decided to let their daughter have the arm she truly wanted.
"She is happy with the color," her mother said. "Sometimes she even makes fun of our ordinary arms and says she has a more beautiful one! We want her to grow with it."
What do you think of this story? Let us know in the comments section below.