More than a year after the viral Pawri Horahi Hai video by social media influencer Dananeer Mobeen, a little girl — who apparently hails from the Northern area — has reenacted it in her own way.
"Ye humari car hai. Aur ye hum hai. Aur ye humari pawri horahi hai". You must have definitely seen this viral video by now. Not only did the video go viral last year but the internet also flooded with various memes, with many recreations of the video made by celebs and users.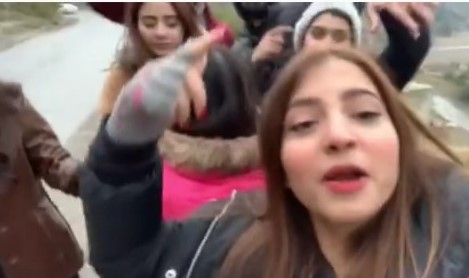 The little girl, who is clad in a bright red dupatta, appeared in the latest video posted to video-streaming platform TikTok. The video shows a mountainous background with her father and siblings sitting behind her on a mat chopping something.
"Hi guys, ye main houn, ye humara baap hai aur ye humare baap ki party hou rahi hai [Hi guys, this is me, this is our father, and this our father's party]," says the girl in the video.
Have a look at the video:
We bet this made you spit take! The girl has definitely taken the internet by storm. Aren't you all just loving the girl's vibe? Such a high-spirited girl, full of vim and vigor. 
So far the TikTok video has received more than 118,000 likes, almost 2,500 comments, and more than 4,000 shares, in addition to its popularity on other platforms, including Twitter.
Netizens are absolutely adoring the video!
Do you think 'baap ki party' will be the new trend now? It sure does seem fun.
The girl behind the original viral video is an influencer on Instagram, as well as a content creator. Dananeer, also called Geena, hails from Peshawar and resides in Islamabad. In the viral video, she was seen vacationing in the northern area of Pakistan while saying her famous phrase, "hamari pawri horahi hai".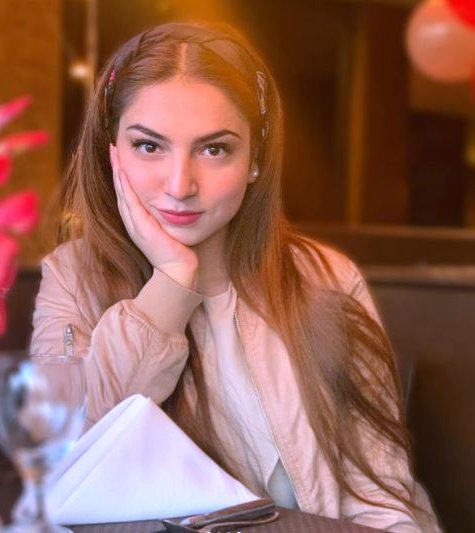 The 'pawri' meme became such a hit that it also crossed the border. The famous Indian music producer Yashraj Mukhate made a remix of 'pawri horahi hai', and we are not going to lie, it was totally jam-worthy.
By the way, some naatkhwans, known by the name of Noor Sisters, also previously released their video of turning the 'pawri horahi hai' into a naat. It said "Ye humarai friends hain, ye hum hain, aur ye humari ibadat horahi hai," and yes, it was super cringy.
What do you think of this story? Let us know in the comments section below.