Located in the heart of Azaad Kashmir, Neelum is one of the most beautiful valleys of the region, with several brooks, freshwater streams, lush green forests, and a river. But even in a place as beautiful as Neelum Valley, the litter-friendly Pakistanis make sure to prevent it from being clean and green.
Time and again, awareness campaigns about littering, sensible disposal of garbage are hammered through media campaigns. In fact, they are even printed on the packs and wrappers. The litter would regardless be thrown anywhere, conveniently, instead of seeking a dustbin nearby. People shamelessly shrug off their social responsibility.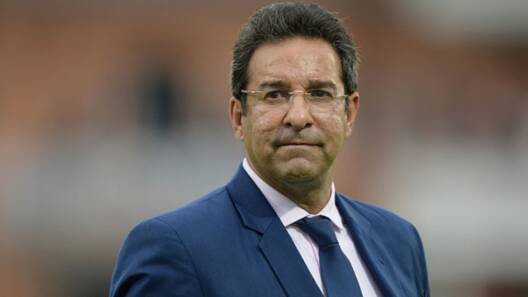 During his recent visit to the Neelum Valley, former Pakistan cricketer Wasim Akram addressed the elephant in the room. Taking to Twitter, Akram shared an important video message.
"Apologies to [the] people of Karachi," read the caption. "It appears we as a nation need to work collectively to make our country clean, it's our and only ours responsibility and duty so let's give it a go. No more excuses."
"I want to apologize to Karachiites for always calling them out littering the city," says the former cricketer in the video message. "But I was mistaken, and I am sorry. Because everyone is the same. If you can see behind me, there is this beautiful river."
"See the lying pile of litter," says Akram as he points at the river.
Take a look at it
While cleanliness is talked about rhetorically in our society, its practical application has always lacked. A quick observation reveals how insensitive a culture we have developed about cleanliness and hygiene. Dustbins are rarely found in public places. The installation of dustbins does not guarantee their proper use. People prefer instead to discard their garbage outside.
Garbage belongs to the trash bin and is not to be conveniently thrown anywhere. Neelum Valley is admired for its breathtaking beauty. It is an ideal tourism spot. It is truly saddening to see not only the tourists but also the locals throw the garbage in the river.
Earlier, Wasim Akram raised his voice on the filth and garbage on the shores of Karachi. His wife Shaniera Akram, an Australian social worker, also previously talked about the terrible condition of Karachi's Clifton Beach.
Sanitary rules that you stringently implement at home should not be shrugged off when you are out in a public place. As a Pakistani, it is your job to ensure that your country is tidy and unpolluted!
What do you think of this story? Let us know in the comments section below.