Disclaimer*: The articles shared under 'Your Voice' section are sent to us by contributors and we neither confirm nor deny the authenticity of any facts stated below. Parhlo will not be liable for any false, inaccurate, inappropriate or incomplete information presented on the website. Read our disclaimer.
The Ziauddin Atlas, a student-led initiative of the students of Ziauddin University recently organized 'Lit Con 18' at their campus in Clifton, Karachi. This event embraced the rising tide of cultural and literary curiosity with the objective of uniting intellectuals, budding writers, readers, and literary enthusiasts at the University for a number of interactive sessions. It was how the students of Ziauddin University celebrated diversity in the arts.
During the opening ceremony, Professor Dr. Pirzada Qasim Raza Siddiqui, Vice-Chancellor, Ziauddin University, congratulated the Ziauddin Atlas on holding this event which rejoices arts and literature. Dr. Pirzada Qasim opined that arts in any form must be celebrated and promoted in an educational institution and that 'Lit Con 18' does promise to embrace the diversity of arts. He also believed that next year's 'Lit Con' will be a bigger event and that the students have set a benchmark by coming up with this first-of-its-kind event at Ziauddin University.
Also, delivering a speech at the opening ceremony and emphasizing the importance of this event were Arfa Masihuddin, Chairperson, The Ziauddin Atlas and Dr. Hafsa Mahida, Patron. Arfa Masihuddin said that "It is a delight to organize this wonderful two-day conference. As long as we are here we will continue to bring to you more literary events like this." Dr. Hafsa Mahida thanked the sponsor and collaborators of the event and said that the idea of organizing 'Lit Con 18' was to promote creativity. Kiran Ashraf, Vice President, Young Women Writers' Forum (YWWF), one of the collaborators of 'Lit Con 18' said, "This event was much needed as we are still struggling to revive the literary culture in Pakistan. We congratulate the team of The Ziauddin Atlas and look forward to collaborating with them in future ventures."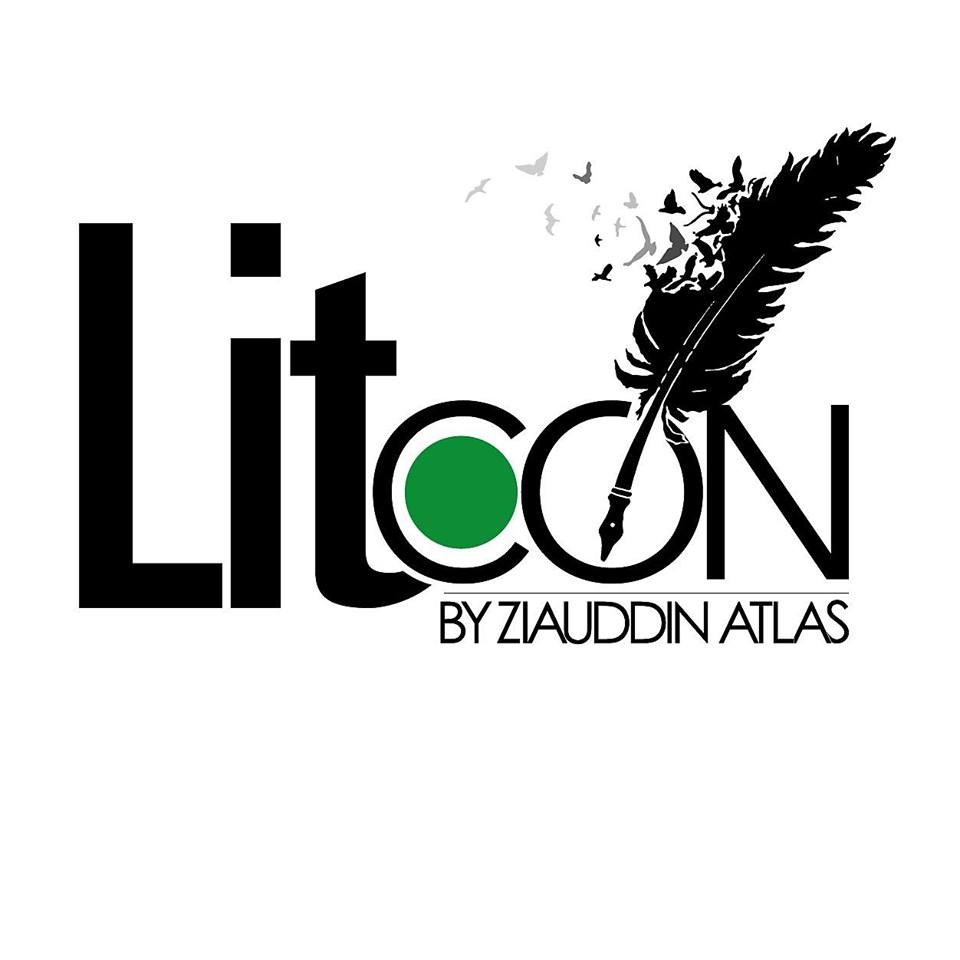 Events held during 'Lit Con 18' were: A seminar on "Publishing: What's the Holdup?" by Omar Iftikhar; "Doing the Best Photography with Your Phone Camera" by Tooba Bukhari, who is a photographer by birth and a passionate designer and traveler. 'Lit Con 18' also featured a workshop on "Instagram and the Art of Digital Storytelling" by Baakh Nusrat, a fifth-year medical student, a photographer and social media content creator.  Another workshop was on "Basics of Calligraphy- Making the Most of the Simplest Tools" by Dr. Hafsa Mahida.
Apart from serving as a Patron of the Ziauddin Atlas, Dr. Hafa Mahida is a dental surgeon and has been following her passion for calligraphy as a teenager. Natasha Japanwala conducted a creative writing workshop on "Seeing, Knowing and Being: Writing Towards a Richer Life". She is a graduate of Princeton University with a degree in English literature and creative writing. Her write-ups have appeared in local and international publications. A Poetry Slam contest was held judged by Shameneh Majid, Mariam Riaz, Dr. Asra Ahmed, Zoha Jabbar and Muhammad Ehsan. Winners of the Poetry Slam contest were Lindsey High and Sarah Shamim.
It is interesting to note that 'Lit Con 18' brought to single dais professionals from the fields of writing, photography, poetry, storytelling, reading, and calligraphy. Members of the Ziauddin Atlas have managed to set a trend for their University which can be taken up as a case study by other universities of how to successfully and gracefully integrate arts, culture, and literature in their extracurricular activities.
The Editorial Board of The Ziauddin Atlas for 2018-19 includes: Arfa Masihuddin, Chairperson; Zakariya Irfanullah, Council Member; Maham Jawaid, Editor-in-Chief; Mohammad Ehsan, Urdu Editor; Fariha Saleem, English Editor; Maryam Shaikh, English Editor; Museera Irfan, English Editor; Hamna Kamran, English Editor; Rameen Faisal, Marketing Manager; Ahsan Fazal, Marketing Manager, Rafay Akhter and Preet Roshan, Official Photographers.
Members of the Ziauddin Atlas Council are as follows: Dr. Hafsa Mahida, Zakariya Irfanullah, Arfa Masihuddin and Maham Jawaid Ahmed. Directors of Registration: Museera Irfan and Maryam Shaikh. Director of Events: Fariha Saleem. Director of Hospitality and Security: Zakariya Irfanullah. Directors of Finances: Hamna Kamran and Mohammad Ehsan, Directors of Logistics: Hamna Kamran, Ahsan Fazal, and Preet Roshan, Directors of Marketing and Social Media: Rameen Faisal, Rafay Akhter, and Preet Roshan.
Read Also: Traditions Of Pakistan – Things That Make Us Love Our Culture!