We have all heard the stories related to Pakistanis celebrities. A number of stories continue to inspire many around the country, given how they left everything behind to pursue their dreams of becoming what they dreamed of.
The story of Fawad Khan, in this case, rises on the top. The young student of FAST University was trying to survive his bachelors' degree amidst his dreams of becoming a singer. After failure and continuous pressure, Fawad Khan didn't back down from his dreams…and the outcome today is a worldwide success story!
While these celebs have great stories, their siblings also show how diversity runs in the family.
Here Are Some Pakistani Celebs With Extremely Qualified and Equally Talented Siblings!
Dr. Fazeela Abbasi – Hamza Ali Abbasi's Sister
Hamza Ali Abbasi's elder sister Dr. Fazeela Abbasi is a renowned dermatologist who also appeared on Geo TV's Morning Show with Shaista Lodhi.
Read Also: Top 10 Pakistani Actors With Remarkable Acting Skills
Sana and Aliya Khan – Fawad Afzal Khan's Sisters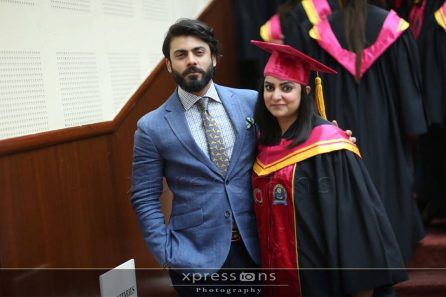 One of the highest paid actors of Pakistan, Fawad Afzal Khan has two siblings, both being sisters. His elder sister Aliya Khan is an architect by profession, whereas his younger sister Sana Khan recently graduated from CMH and became a doctor.
Assistant Commissioner of Lahore – Reema Khan's Sister
CSP Officer by profession, Reema Khan's youngest sister was recently appointed as the assistant commissioner of Lahore. After clearing her CSS exam in 2004, sources shared how the youngest sister received a number of entertainment offers, but she remained on her career path.
Shaista Abbasi – Meera's Younger Sister
British national Shaista Abbasi recently shared Pakistani actress Meera Ji is her elder sister. Shaista Abbasi s a lawyer by profession and received her degree from the London Metropolitan University. She shared how Meera has been an extremely supportive figure in her life as well.
Dr. Omar Khalid Butt – Osman Khalid Butt's Brother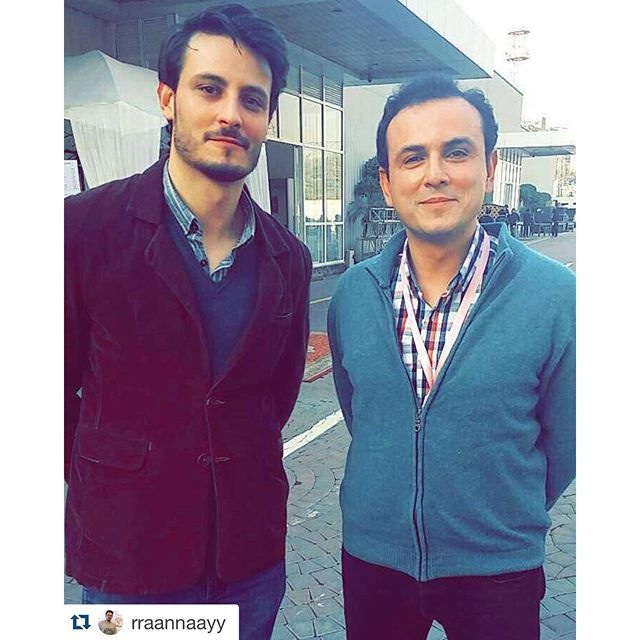 MBBS by education, Omar Khalid Butt knew his calling towards arts and pretty much everything else. Anchoring for BBC, Voice of America and PTV, Omar Butt has the passion towards photography, sports, and classical music as well.
Just reading this post makes one feel so talentless, given how these celebs, as well as their siblings, are filled with great potentials and skills!
Read Also: Famous Pakistani Actors Who Have Lit Up Our TV And Cinema Screens