The legacy has come to an end, Lionel Messi officially leaves Barcelona and this time is real. Messi gave everything to Barcelona, but the club didn't do justice to his achievements and dropped a big bombshell last night.
As Lionel Messi leaves Barcelona, it was a piece of shocking news for all the Messi and Barcelona fans because they both came to an agreement to extend the contract.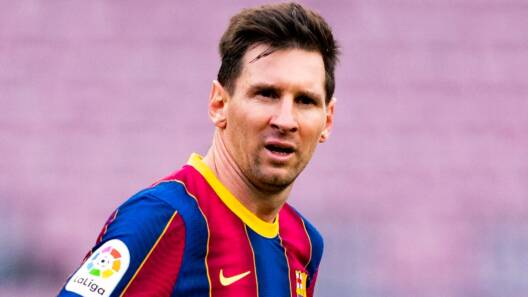 But due to financial obstacles, things got way out of hand and they had broken the agreement. The Legendary Lionel Messi after 21 years of his service for Catalan has now become a free agent.
Lionel Messi is the all-time club's top scorer who appeared in almost 778 games and scored 672 goals in all competitions. Lionel Messi surely wasn't unstoppable, even this year's Copa America title he also won for his nation, the only international trophy missing from his trophy shelf.
Last year Lionel Messi decided to leave Barcelona, but the club brought him back with the new contract. People thought it will happen again, but it didn't.
What's The Reason Behind Lionel Messi's Departure?
As everyone at the end of the previous Messi already expressed that he might be leaving Barcelona. But Barcelona came up with some agreement and terms to keep their star player. It was almost a done deal, there were headlines that Messi isn't going anywhere and staying at Barcelona.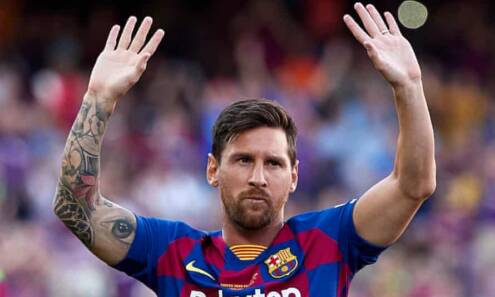 It was a sort of done deal, it was surely expected that Lionel Messi would get a five-year deal contract with a 50% reduction of his salary. It was impossible for the Catalan club to proceed with this process, as they have to restructure their financials.
But last night things have changed when Barcelona released an official statement that "Despite FC Barcelona and Lionel Messi having reached an agreement and the clear intention of both parties to sign a new contract today, this cannot happen because of financial and structural obstacles (Spanish La Liga regulations)."
Further Barca spokesperson said, "As a result of this situation, Messi shall not be staying on at FC Barcelona. Both parties deeply regret that the wishes of the player and the club will ultimately not be fulfilled.
Further Barcelona spokesperson said, "As a result of this situation, Messi shall not be staying on at FC Barcelona. Both parties deeply regret that the wishes of the player and the club will ultimately not be fulfilled.
"FC Barcelona wholeheartedly expresses its gratitude to the player for his contribution to the aggrandizement of the club and wishes him all the very best for the future in his personal and professional life."
Will Messi Join PSG Or Look For More Options?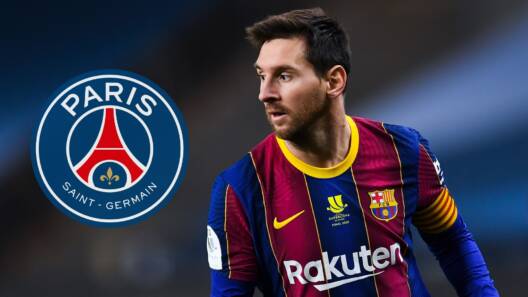 But there's one team who's deeply willing to sign the Argentine captain and six-time Ballon O' Dor winner Lionel Messi and that's Paris Saint-German. Paris Saint-German already did some of the finest signings in the summer transfers, but they don't want to avoid this golden opportunity to unite Neymar and Messi together.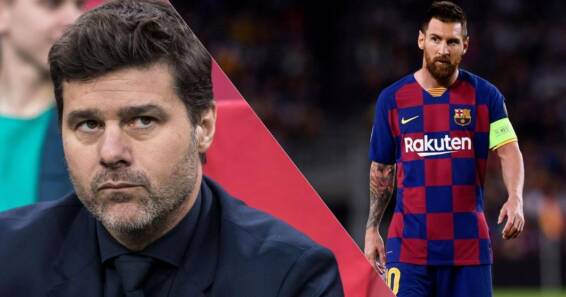 Lionel Messi has already spoken to Mauricio Pochettino about a possible move to the Paris Saint-German. And the French club is looking at every aspect to make this transfer happen at any cost. PSG is the best option for Lionel Messi, as it's among the few clubs that can bear his wages.
Manchester City, Manchester United & More
Manchester City is another great option for him to rejoin his former manager Pep Guardiola and fill his Champions League Trophy's key puzzle. They will sign him because they are the ones who can bear his wages although City has recently bought Jack Grealish for 100 Pounds.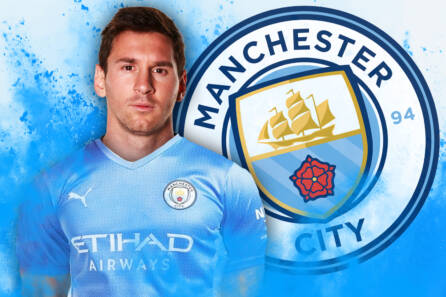 Apart from these two, Blues can come out of nowhere to sign Messi. As their two major signing deals were called off by Borussia Dortmund and Inter Milan.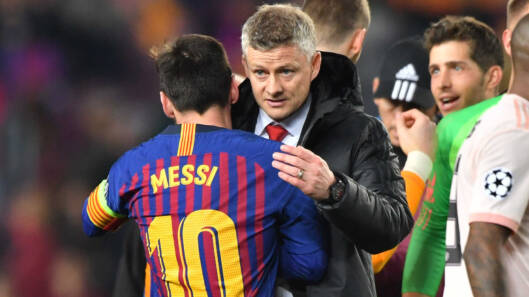 Manchester United Manager Olle Gunnar Solksjaer said, "Anything from now is a bonus. I have to say that with the two signings we've got, we've strengthened where we wanted to strengthen. Let's see what happens.
"You never know in football. Anything can happen with ins and outs."
Now it all depends on Lionel Messi's choice where he goes because there are rumors spreading that Ronaldo is also willing to join PSG if Mbappe leaves for Real Madrid. And if PSG signs both Messi and Ronaldo it will be a historic moment.
Looking at the current situation with financial stability PSG is the right option for Messi to start a new journey with positive energy and show the world that he can play in any club too.
What do you think of the story? Tell us in the comments section below.