PSG has finally sealed the deal and signed Lionel Messi. It wasn't shocking, because it's been roaming around that Paris Saint-German is willing to sign the former Barcelona star player and it happened.
Looking at the current Paris Saint-German lineup, it feels like they are going to be way deadly not only in their league but also in the Champions League too.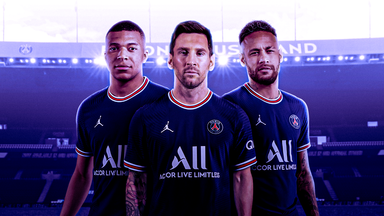 It might be a dangerous team for everyone because the forwards are seriously crazy, I mean Lionel Messi again teaming up with his former Barcelona teammate Neymar JR and will combine his dribbling skills with Mbappe who thrashed his Barcelona in the last Champions League.
Barcelona didn't give any respect to their former star player, right after his emotional farewell press conference Barcelona removed his poster from the Camp Nou stadium. No one expected such behavior from Barcelona and such disrespect.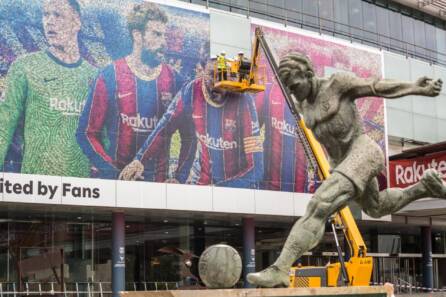 French people were even more excited to see Lionel Messi and waited hours for him to arrive at the airport. For Paris Saint-German in the historic signing after Neymar JR.
Lionel Messi Now Paris Saint-German Player- Number 30
Most of the people thought that Lionel Messi will have his number 10 in PSG too, but didn't happen. The club gave him number 30 and he's happy with it.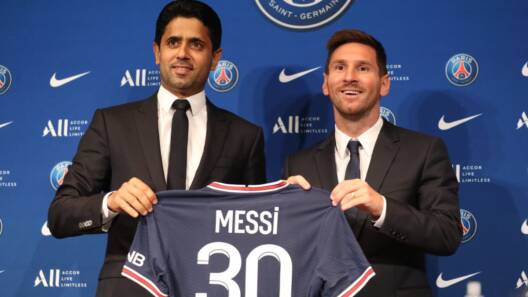 Lionel Messi seemed very happy with his new journey in the French Club and the moment he accepted the offer the whole internet filled with Messi signed PSG contract.
Lionel Messi has signed a two-year contract with PSG.
Every newspaper outlet covered this big news and saying the best decision by the Argentine skipper. Paris Saint-German fans greeted Lionel Messi with wide arms open and loved his arrival.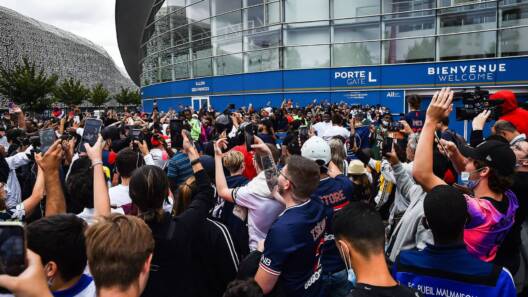 Lionel Messi even looked happier when he reached PSG stadium and met his new fans of France.
Messi Talking To The Press
Lionel Messi expressed his feeling such these words, "I'm impatient to get to work and win trophies."
"I think this team is already done and ready. There are some new transfers but they have been very close and they are ready.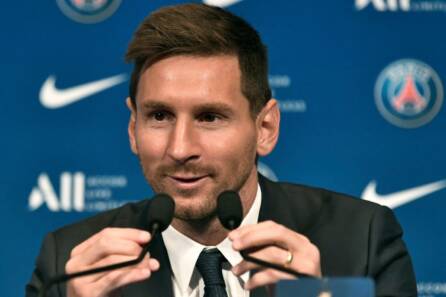 "I just came here to help – I'll give my best. My goal and my dream are to win this trophy again and I think that Paris is the best place to have a chance to win it again."
Further, Messi added, "It's not easy. Sometimes you can have the best team in the world and you don't win the Champions League – this is football.
"Paris has been so close to a victory in the Champions League. In the best competition, the best teams are playing.
"It's very difficult to win it. You need a very united squad. This dressing room is very united but you also need luck.
"It's a very special competition and that's why it's so beautiful and so important – we all want to win this competition."
Messi also expressed that h got some friends in PSG too, "I've got some friends here in the dressing room," Messi said. "When you see the squad, you want to play with them.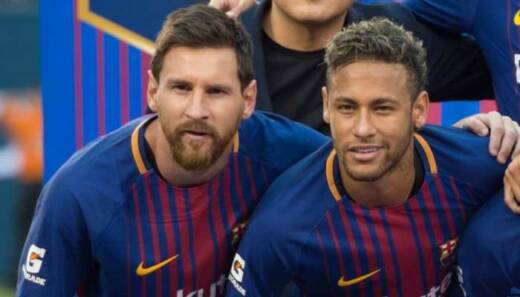 "We had contact and Neymar, of course, did a lot and was important.
"The whole dressing room and the staff influenced my decision. When we saw it was possible, the first thing we did was talk to them and Pochettino. We've known each other for a long time and we are close, in a way.
"It's been very easy since the very beginning. All the squad and the staff did a lot to help me choose this club."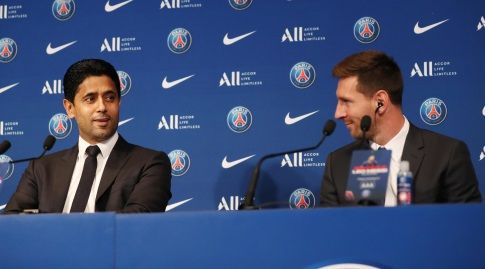 Not only that, but even the PSG president Nasser Al-Khelaifi was also happy to have Lionel Messi and he also stated that "We can afford Messi". This statement came because Messi joined as a free agent and PSG didn't have to pay a single amount.
Looking at the PSG transfer history of this summer they got four major players for free. PSG only paid £54M for Achraf Hakimi, others like Sergio Ramos, Gini Wijnaldum and Gianluigi Donnarumma also came for free. So, it's sort of a smart move by the PSG to make their team even stronger from the defensive side to attack.
Now everyone's eye on Lionel Messi, like how he's going to play in any other team after spending 21 years in Barcelona. Surely, it will be challenging for him to try different gameplay and follow different tactics.
What do you think of the story? Tell us in the comments section below.