It was all a normal evening in Karachi yesterday. The cricket fever was buzzing and nearly the entire city was thinking about Pakistan's victory over England. People were commuting in the city and everything was in one piece. Meanwhile, someone was up to something really weird. Yes, in a mega metropolis as Karachi, you cannot go a day without coming across weird things happening and just people acting strangely. After all, this city is a hub for all kinds of people. Just yesterday, we came across another strange act happening in Karachi; but this time, it was totally unpredictable.
A lioness was spotted in a car's cabin in Karachi and the owner got arrested
The incident came about in the town of Karimabad. People were traveling to their destinations when they spotted a lioness in the back cabin of an SUV in Karachi. Now you would normally see guards lingering at the back of double cabin SUVs, but this person had boarded his own pet lioness. It could move around freely and as you guessed, could possibly attack some bike rider or a walking pedestrian. The owner, Saqlain, was arrested for violating the law. He was taken into custody from F.B. Area Block – 13 and further legal action is ready to be taken.
Record shows the owner wasn't authorized to own the animal as the license expired a year ago
This person possibly thought he would escape the law and nobody would dare to reprimand him?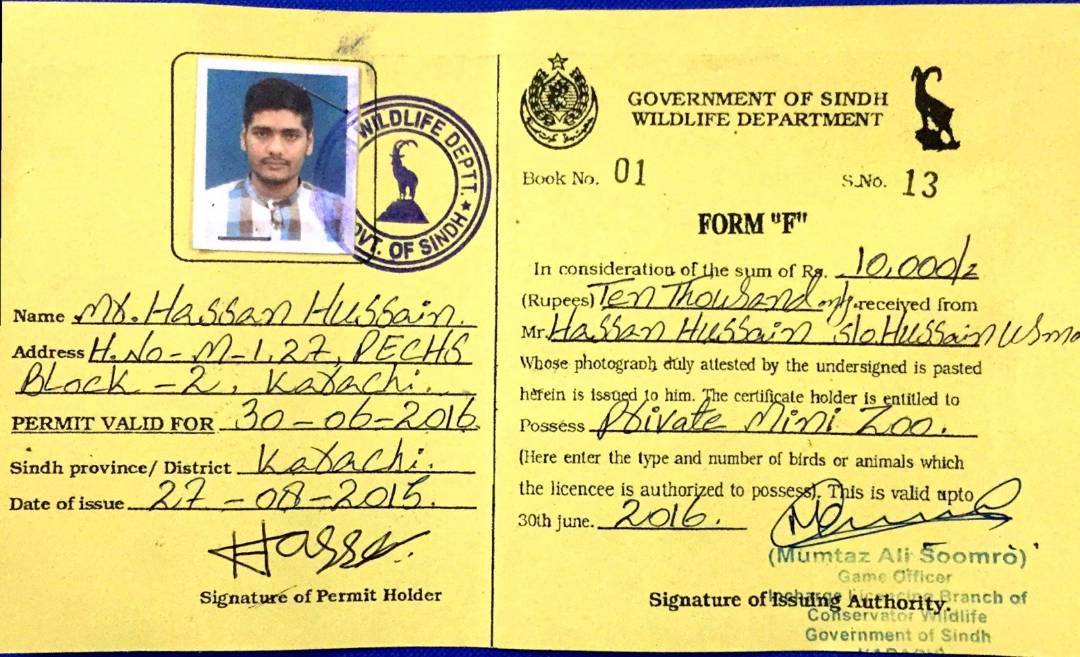 Here's the owner himself in custody of the police
This guy possibly cannot talk himself out of this shocking incident. Poor animal; imagine the torture and traumatic experience she had. She looks absolutely devastated from her looks. Nobody has any right to treat an animal so poorly. How can they think letting them roam around in streets on a leash is even close to the treatment they deserve? It's absolutely shocking and condemnable how these people are so insensitive and careless. See, guys, money doesn't buy you brains…
Let's hope the poor animal is taken to a safer place than in the custody of this person. He seems to have no care in the world about his pet's well being.
Read Also: This Guy Reveals The Most Bizarre Thing Happened To Him When He Tried To Take A Picture Of A Lion In Lahore