After a series of poor performances by the Pakistani cricket team, they, along with the rest of the nation, saw an end to the dreams of winning the Asia Cup.
Many people took to social media, television, and the streets to demonstrate their anger and frustration at the successive sub-par performances, and blamed various factors such as captaincy, lack of team cohesiveness and poor selection by the PCB for the defeats.
Amidst the losses arose a phenomenon that is, honestly, more worrying than the series of defeats themselves. And that is the hostile and utterly disrespectful way in which the Pakistani people chose to react to the defeat.
People lost no time in posting abusive tweets/statuses and memes, directed towards the Pakistani team, to showcase their incompetency and uselessness.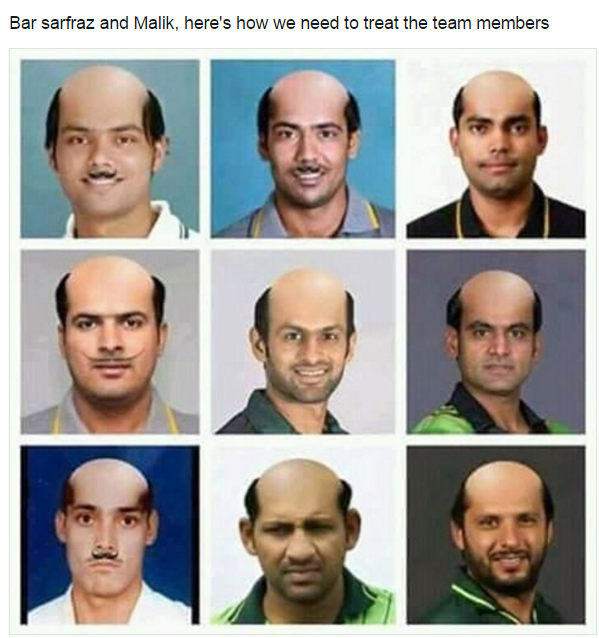 Source: facebook.com
This wasn't all. Statuses against Muhammad Sami were a common occurrence on Facebook, the least offensive of which referred to him as "a shit of a bowler" (because that one over was the only thing that lost us the match and the tournament. Courtesy: Pakistani logic).
One important truth needs to be drilled inside Pakistani heads, and it's this: you have absolutely no right to trivialize or insult someone just because they happen to be a public figure. They're a public figure, not your property.
So the next time you complain about how people disrespect Pakistan as a nation, you should really asses how you treat your own people.
True, they are representatives of Pakistan in the international community. A dismal performance in a sports tournament, however, doesn't mean they are tarnishing the image of Pakistan, as many seem to put it. It's a game, at the end of the day, and we've seen the best of teams falter on bigger occasions.
What does tarnish the image of Pakistan, however, are posts like these: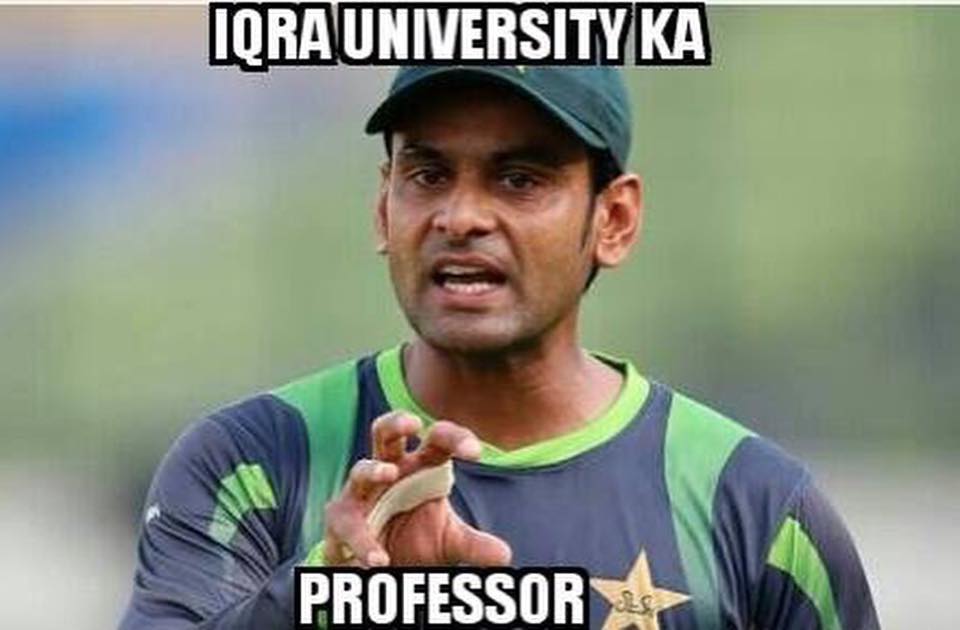 Source: facebook.com
These posts are often circulated as "jokes" or "humor". This constant need to bring others down to amuse yourself and those around you is a) not good humor, b) downright disrespectful and c) a testament to your stunted metal growth.
Shahid Afridi's daughter's pictures were used in one case, with an abuse hurled at him in the title! Thankfully, some people saw through the so-called "humor":

Source: facebook.com
The sad reality of our collective stupidity and ignorant mindsets was summed up brilliantly in this one tweet: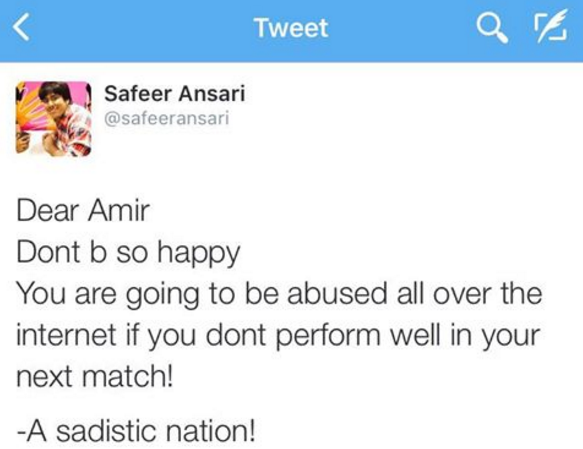 Source: facebook.com
For some reason, this tends to be a feature common to the entire subcontinent. Today, as we head into the final of the Asia Cup, where India take on Bangladesh, images like these have gone viral on the internet: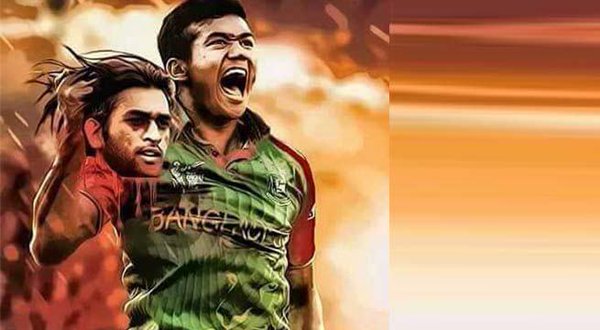 Source: twitter.com
It begs the question: can we not enjoy a game of cricket and appreciate a sport for what it is, without taking offense over a loss, or disrespecting people?
Your sovereignty as a nation remains intact, except for when you play dirty through offensive posts like these.
As for Pakistanis, if you're so hell bent on criticizing, let's please criticize ourselves for the hypocrisy, intolerance and bigotry that are our problems, far worse than a series of dismal cricket performances will ever be.