Every Pakistani girl can relate to certain struggles that drive her mad. Really mad. To some extent, she can absolutely control it and make her life less miserable. Based on real-life experiences, we compiled all kinds of experiences a girl goes through on a daily basis and actually believes her life would be better off without.
Here we go!
1. Looking at a piece of brownie sitting across on the table and realizing you're on a diet
Nah. Not today.
2. Your work bff tagged Safia, the HR in a dank meme and not you
KILL HER, MAYBE?
3. Trying to have a clearer looking skin every day without much effort and rocket science totkay

4. Cannot decide whether to pet a goofball puppy or a fat, fluffy kitten
JUST LOOK AT THEM 🙂
5. Sobbing under the sheets at 12 am but your best friend is sleeping and can't possibly hear your rant
6. Wishing your facewash could do everything for you – face wash, scrub and mask and remain the ultimate solution out there to all your skin woes

7. Waking up every day for work and running into the horror of "WHAT DO I WEAR TODAY?"
8. Having one nemesis of a pimple before an important occasion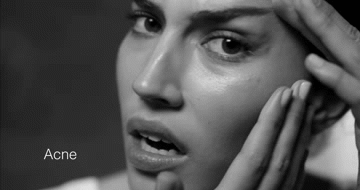 RIGHT UNDER THE EYE.
9. Trying to grow nails but seeing them break halfway
10. When the parlour wali baji didn't understand what 1 inch meant and nearly made you bald
We stumbled on this DVC and it perfectly portrays how typically girls can encounter major skin problems – relatable, right?
https://www.youtube.com/watch?v=__EJloI5RdA
It's alright. Hota hai, chalta hai, dunya hai.