We have often seen that individuals with physical disabilities often face different challenges. It is not only the physical disability that is a cause for concern for them. Various other factors such as social attitudes and stigma often create obstructions for them.
Despite all such challenges, there are few individuals who just refuse to lose hope in their lives. Instead, they fight against the circumstances and make their mark in the society. Among those specially-abled individuals that is successfully fighting against the odds is Sarim Hassan.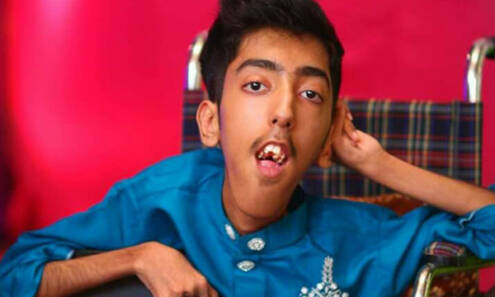 Hassan, 20, is a muscular disorder patient whose dreams and spirits are higher than a normal human being. However, there was a time when he was completely fed up with his life.
He has never been to school and took home tuitions till grade 4. Issues with his body due to a rare muscular disorder did not allow him to live a normal life like other kids. But instead of losing hope, Hassan decided to do something productive with his life.
In a recent Facebook post, Hassan told how his life recently changed and how he was trying to inspire his fellow Pakistanis. He said in a post that there was no ray of hope in his life. However, one day, while lying down on his bed, he asked himself what was the purpose of his life?
I can't wait for a miracle to change my life, says Hassan
He told himself that he certainly can't wait for a miracle to come and make him walk? He realized that rather than cursing his life and shedding tears at night he must do something. Hassan then decided to put his efforts and leave the results on Allah, as indeed he is the best planner and indeed.
Hassan thought to become a 'social media' star. His friends motivated him to use this medium because it changes peoples' lives.
Well, since than, Hassan has started to motivate people through Facebook. Recently, he also started making motivational videos on his YouTube channel.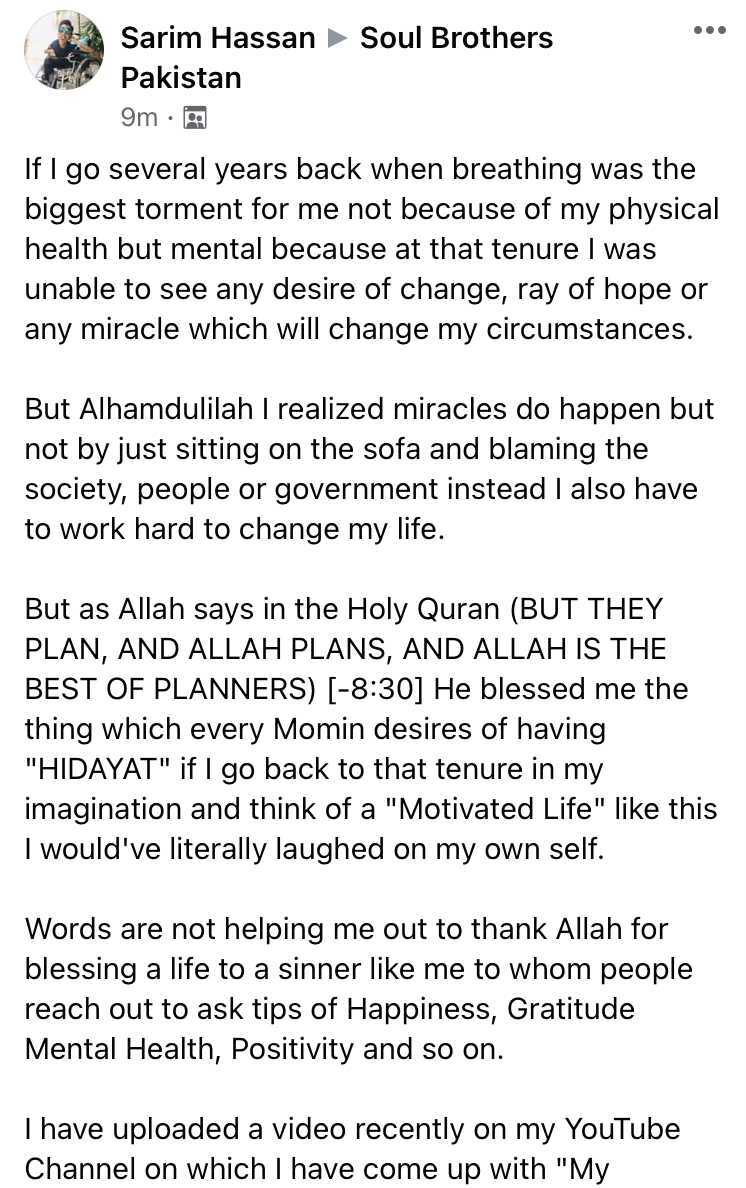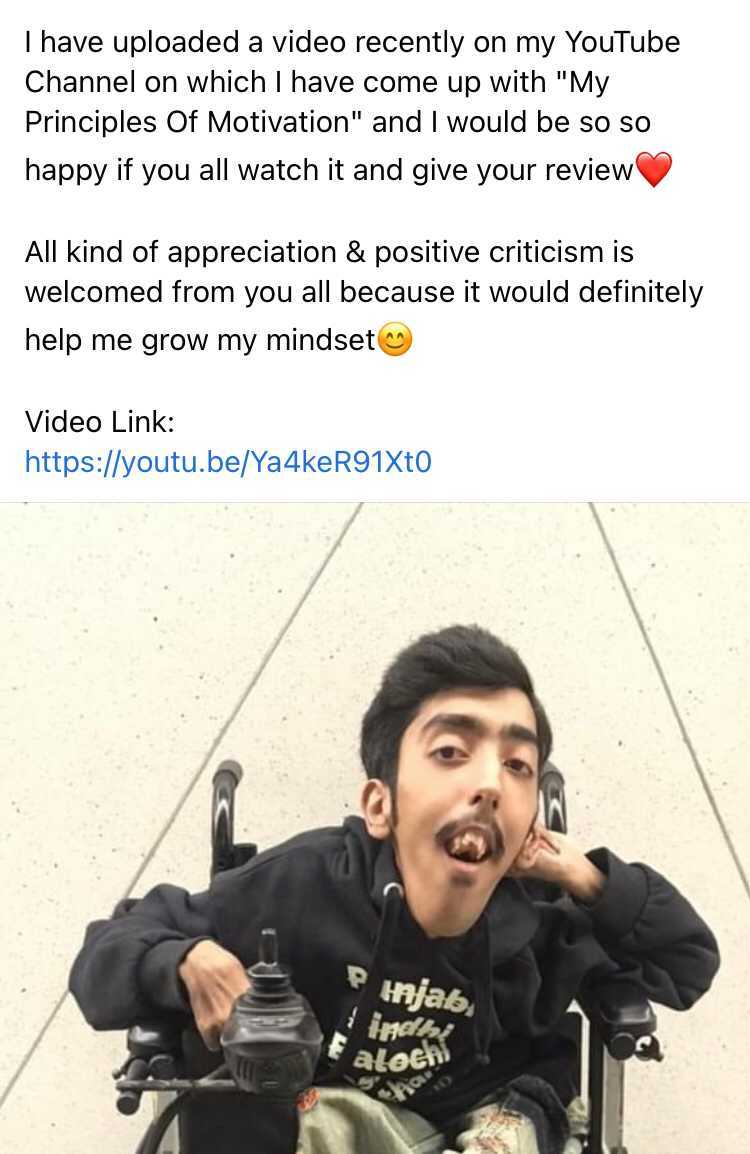 The 20-year-old is thankful to Allah for inspiring others. He recently shared a motivational video on his YouTube channel. Come on Pakistan, let's help Hassan and help him through his journey to becoming a social media star.
Here is a motivational video from Hassan YouTube channel
Apart from Hassan, there are many other young Pakistanis that are suffering from various physical disabilities. However, they are still successfully pursuing their passion and making their country proud.
A prominent example is Muniba Mazari. She sustained life-changing injuries in a car accident. Doctors gave her little to no hope. However, Mazari fought back hard.
Another of those highly inspirational individuals is a physically disabled teacher Gulzar Hussain. The 29-year-old lost both his legs and an arm in a bomb last in 1999.
What do you think of this story? Let us know in the comments section below!