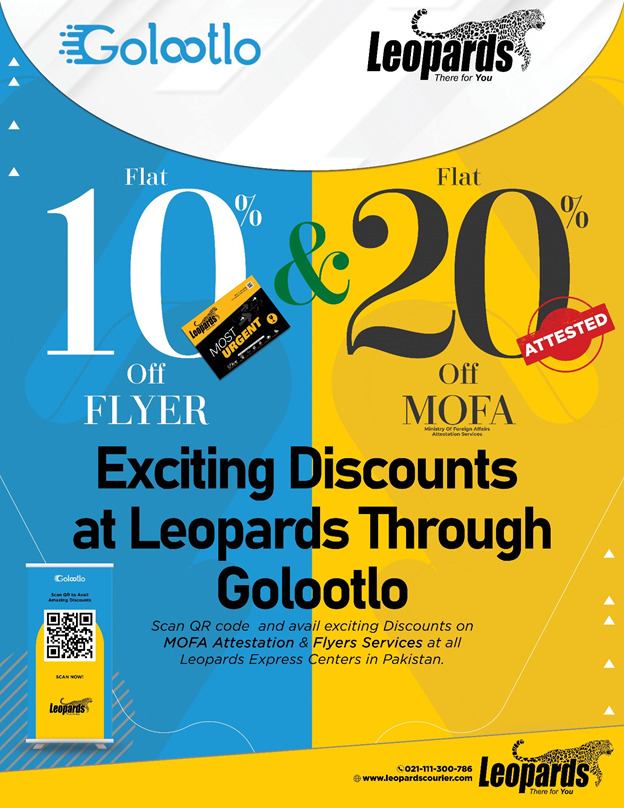 What a treat for the customers of Leopards Courier Services, as the Leading Courier & Logistics Management Company has signed an MOU with Golootlo. Now, the customers can use the available discounts and save a lot of money.
The available discounts are flat 20% off on MOFA (Ministry of Foreign Affairs attestation) Documents Attestation Service and flat 10% off on Flyer Express. It is an exclusive deal that can graciously facilitate their customers. It is very simple to get a discount. In few easy steps, a person can avail flat 10% discount on Flyers Express or 20% discount on MOFA Document Attestation Services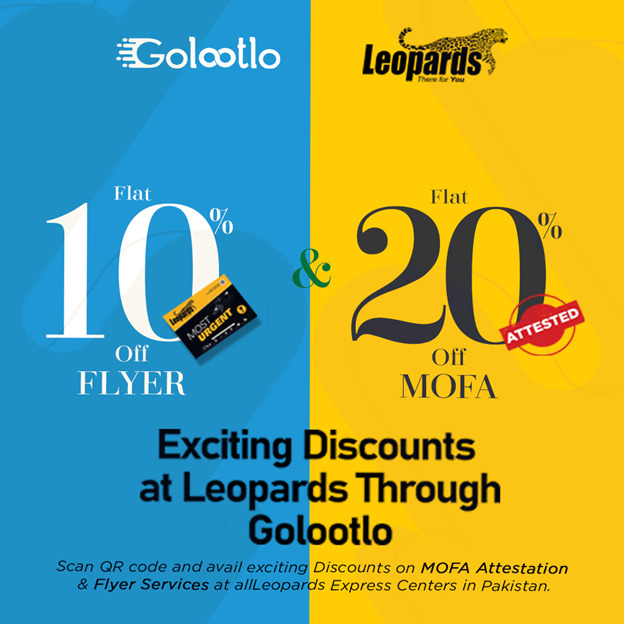 To avail this amazing discount, the customers can simply visit any Leopards Courier Services Express Center in Pakistan and Scan the QR code placed at the Express Centers through the Golootlo app. The app will then redirect the customer to another page where they can select their preferred offer.
The app will then generate a unique code that will be entered in the Leopards Courier system and then enter the billed amount, after this, the discount will be approved. The customers can use the in-app scanner for scanning the QR code.
The customers can then easily track the status of their shipments on the Leopards Tracking or for further information about the discounts the customers can also visit the Leopards Golootlo Promotions page.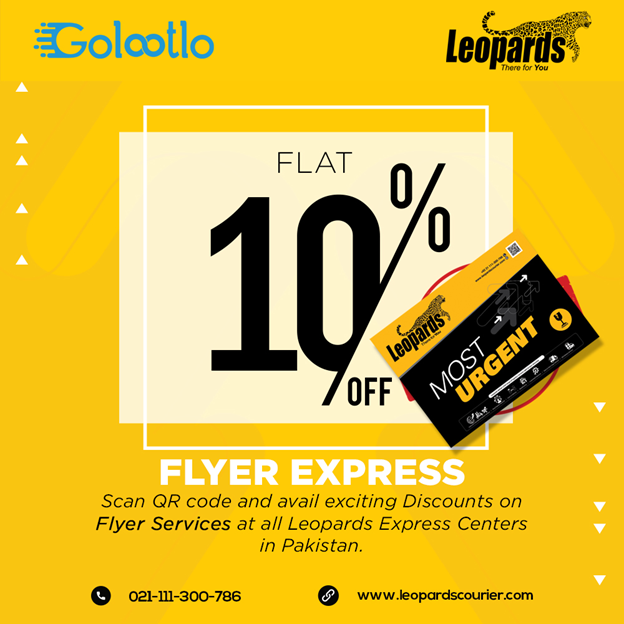 The flat 10% discount on Flyers Express can be availed by Gold and normal Golootlo users (unsubscribed users). However, the flat 20% discount on MOFA (Ministry of Foreign Affairs attestation service) can only be availed by Gold users (subscribed users).
If a customer wishes to subscribe to the Gold membership, they can simply click on the menu button within the app and click on 'Become a Gold User'. Then the app will redirect the user to another page where the option is selected to subscribe to Golootlo Gold.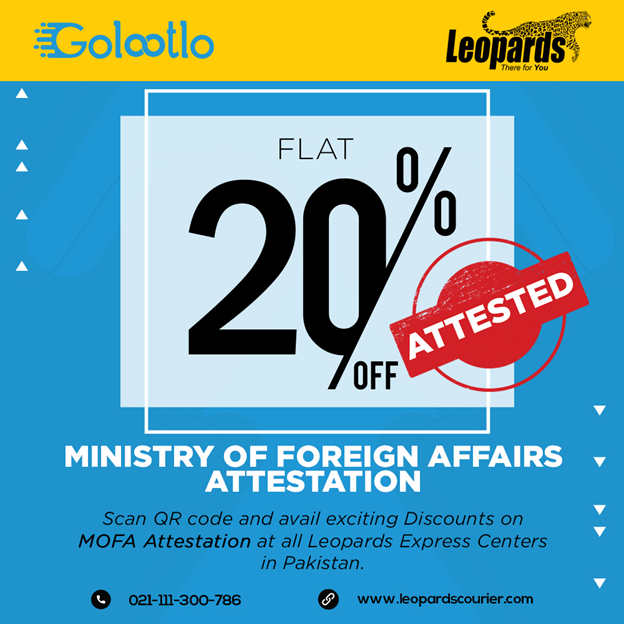 By availing the flat 10% discount on Leopards Flyer Express customers can have their urgent documents and shipments such as their confidential documents, electronic and delicate items delivered at the most affordable rates in the country. Leopards Flyer Express provides a safe and quick delivery service. You can also schedule a pickup from your doorstep by using Leopards Bulao.
The MoU between Leopards Courier Services and Golootlo is the biggest collaboration of 2021 for the Customers and more exciting discounts will also come. It has provided sufficient grounds for their customers to enjoy such generous discounts.
The Leopards Courier Services team care for their users and find out new ways to make their lives efficient. One of which is their easy to use leopards tracking page on which the customer can find the status of their shipments and parcels with a click of a single button. The strategic aptness of Leopards Courier Services has always focused on better customer services and improvements for their staff.