Nothing can make people's weekday amazing on the internet like celebrity break-up news. Another fairytale romance of Hollywood comes to an end.
Yes, you heard it right, famous Hollywood actor Leonardo DiCaprio broke up with her girlfriend Camila Morrone after four years of relationship. They were together and seen at every event.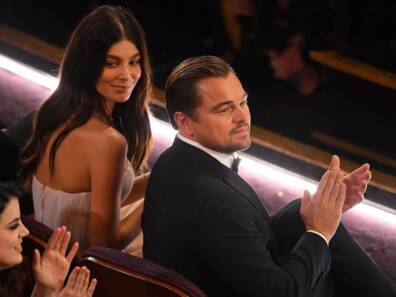 Soon the news came out, Twitter filled with memes and there was an aura spread all over social media.
It has been said or says theories about DiCaprio's relationship saga, that Leonardo only date women under 25 – over his "inevitable breakup" with the model, who just turned the same age in June.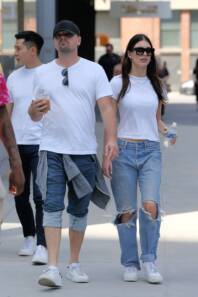 Internet enthusiasts have found a pattern in Leonardo's love affair, he hasn't dated a woman over the age of 25 in two decades. DiCaprio is 47 years old this year and began dating Morrone when she was 21.
This whole breakup has welcomed a wave of hilarious reactions from Twitter and it's hard to avoid it.
Netizen's reaction to Leonardo and Camila's break up
According to one user, "maybe he just hates 9/11 so much that he wants to be with someone who doesn't remember it. Or maybe he's just trying to spread information about climate change to the younger generation."
Another user wrote, "Have you ever considered that Leonardo Dicaprio is so proud of his work in the Titanic, he only dates women who weren't old enough to have seen it when it premiered so HE can share the special moment of watching it with them for the first time? Did that even occur to you?"
"Leonardo Dicaprio when his girlfriends reach 25 years of age," a Twitter user captioned a clip of a woman throwing a baby into a fire.
One user got curious to know, how Leonardo actually conduct all of his breakups. "I need to know how Leonardo DiCaprio conducts these breakups.
Does he start picking fights months before they turn 25 to be less conspicuous? Do they wake up on their birthday to a note that says "sorry I can't don't hate me" someone please investigate?"
Memes go on…
One Twitter user wrote, "Everyone assumes that he is the one breaking up with all these 25-yr-olds. What really happens is that once a woman's brain finishes developing, she realizes she doesn't wanna be with Leonardo DiCaprio."
One user explained Leonardo's break-up history in the graph. "This Leonardo DiCaprio graph where he continues to get older and his girlfriends never age above 25 lives rent-free in my head."
Last year, 25 years old married relationship came to an end. Bill Gates and Melinda ended up their marriage which sparked a wholesome of memes.
What do you think of the story? Tell us in the comments section below.