The Leo twins are on a roll!
If you don't know who the Leo twins are, then my friend, you're living under a rock. The twins made their debut in NESCAFÉ Basement and blew away every Pakistani's mind! Sharoon and Haroon Leo are talented musicians from Islamabad who are twins! The brothers took the country by storm by performing and creating breathtaking music on the violin and guitar in NESCAFÉ Basement season 3 and 4.
The Leo Twins initially took everyone by surprise with their traditional cover of Ed Sheeran's' Shape of You' and Pakistanis went crazy!
Not kidding!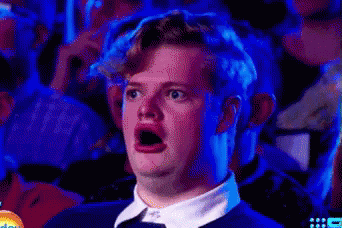 Check tou karen zara!
We came across their recent cover of Ko Ko Korina which blew everyone away! Yaar, check karen…
People loved it!
amazing ??

— عمارہ ?? (@ammarah30) October 22, 2018
And guess who else praised their amazing performance? SHERRY REHMAN!
Same here. In fact I like the Leo Twins version of Koko Korina much better than the flat version put out by Coke Studio. No harm in stating music likes and dislikes. And no need to make such choices the subject of convoluted debate. https://t.co/sff8ZdBbWR

— SenatorSherryRehman (@sherryrehman) October 23, 2018
Here's Ahad Raza Mir and Momina Mustehsan's cover of "Ko Ko Korina"
Kia aapne suna?
Here's what people had to say
#CokeStudio11 should learn from the leo twins. That's how its done. https://t.co/csV6Y7nKhu

— Kumail Abbas (@KumailAbbas1995) October 23, 2018
And this…
For those disappointed with this season's Coke Studio Pakistan can listen to Nescafe Basement songs. They are way too underrated and hugely deserve a chance. #CokeStudioPakistan #NescafeBasement

— Rauf Lala (@_RaufLala) October 24, 2018
Nescafe basement was much better
Idk where they gone @nescafebasement https://t.co/Z8XzuCfRPE

— Kiran Khan (@kirankhanyes) October 23, 2018
Real talent – always!
I think #CokeStudio should try #NescafeBasement singer's the real talent.

— jasmin (@NB11234) October 23, 2018
Speaking of young talent, Bayaan has also proved their immense talent on this show. Just like the Leo Twins, they also made their debut in NESCAFÉ Basement season 1 and have made a mark in the industry in a very short period of time. We're so proud!
Now, seriously, aren't you glad you were introduced to these singers?!
It's amazing to see how NESCAFÉ Basement, in such a short time, has merited more credit and publicity. It celebrates young talent, instead of picking up big names in the industry to produce music. The underground artists are picked from auditions and then mentored by great artists!
We really can't wait for NESCAFÉ Basement season 5! We can tell this is going to be one hell of a season!
Are you excited?!