Mufti Abdul Qavi, the prominent cleric who always lands in different controversies has once again embroiled himself in one. A controversial leaked video call of Mufti Abdul Qavi has surfaced on social media, in which he can be seen talking to TikTok star Hareem Shah, who has previously uploaded many video calls with different political personalities.
Both, the social media sensation Hareem Shah is known for making headlines for all the wrong reasons. And the same goes for the religious scholar Mufti Qavi. But well, seems like both are now once again back with their antics.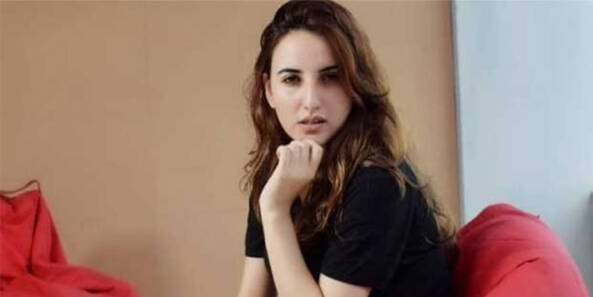 A clip of a video call between the two notorious figures has been making rounds on social media. It can be seen in the video call that Mufti Qavi tells Hareem Shah that he wants to meet her, but unfortunately, he could not due to personal reasons.
However, the reason for their meeting is still unknown. Regardless, we would not be too surprised to see both of them meeting since the TikTok star has a history of meeting the powerful yet controversial people of Pakistan. Moreover, it is to be noted that both have once been spotted together. Even that mysterious meeting caused a lot on fuss on social media.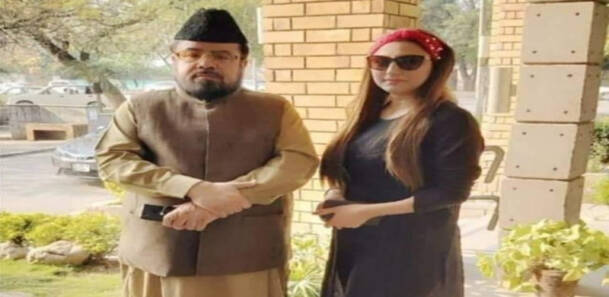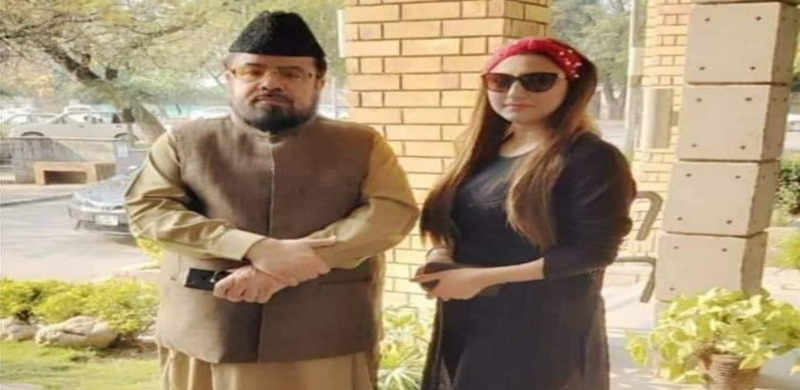 Shehzadi gh'ussa mat ho, mujhe apni shakal dikhao, says Mufti Qavi
In the leaked video call, Hareem Shah can be seen arguing with the religious scholar, Mufti Qavi whose name was earlier dragged into the murder of Qandeel Baloch.
As Mufti Qavi went onto blab about his masroofiyat (busyness), Hareem cut him off and said, "I did not call you to listen to your speeches and nonsense. I have to ask you that you claim to be a scholar of Islam. In this age, it is not suitable for you to flirt with girls that are the same age as your daughters."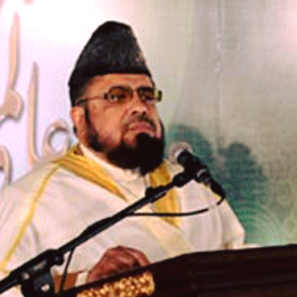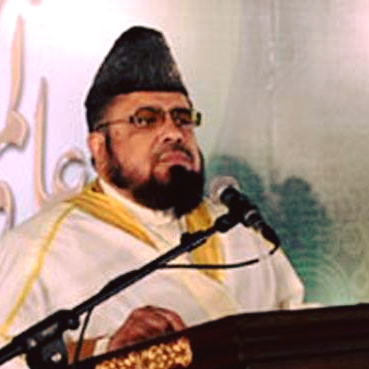 But her fury was of no avail as cleric Qavi urged on wanting to see Hareem's face while talking to her. While constantly insisting her to show her face, he said,
"Shehzadi gh'ussa mat ho, mujhe apni shakal dikhao", which means, "My princess do not get angry. Show your face, princess."
In response to this, Hareem Shah arrogantly said, "I will not show you my face. You have slandered the name of Islam, you are the devil and you are a father of the devil. And I do not see the face of the hypocrites."
After snapping at the lustful religious scholar, she can be heard laughing in the video and one can not ascertain whether the video was spontaneous or a deliberate effort. She also uses abusive words for Mufti Qavi at the end of the video clip.
Here is the leaked video of Mufti Qavi
It should be mentioned here that earlier in the same month, a video of Mufti Qavi had taken the internet by storm, in which he was seen dancing with a Korean woman. However, Qavi had denied that the man in the video was him.
What a shame to see a renowned religious scholar getting involved in various activities on a regular basis. Being a public figure, Mufti Qavi should realize that he is not only ruining his image but also creating a bad example for the youth.
What do you think of this story? Let us know in the comments section below.