Ever heard of the lawbreaking lawyers? The lowkey thugs. What else could be more incriminating evidence of a society rolling on the edge of lawlessness than when those sworn to protect the law violate it? Several lawyers in Faisalabad landed in hot water on Sunday after their video clips doing aerial firing on seemingly empty streets went viral on social media.
Subsequent to the announcement of the Punjab bar association office elections for the year 2020, the lawyers involved in celebratory gunfire. Lawyers opened fire at a local court during the Punjab Bar Council election.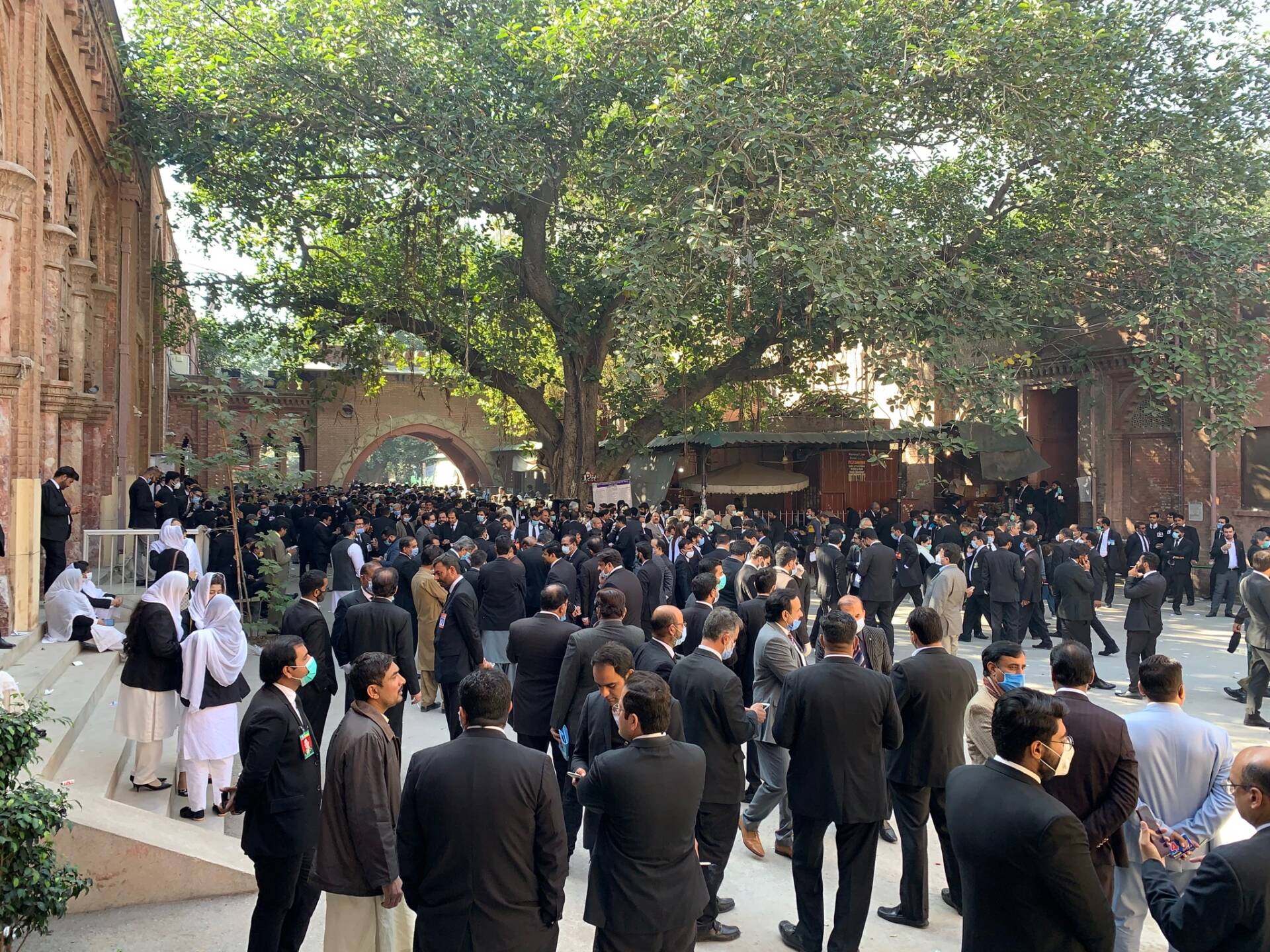 Footages shared on social media show lawyers armed with sophisticated weapons. The defying lawyers shamelessly resort to aerial firing with impunity after the announcement of poll results.
In one of the viral clips, an accomplice can be seen helping the female lawyer initially by holding the weapon in the right position. As soon as she fires shots in the air, people around her can be heard cheering as well as praising her.
Watch the video here
Besides her, several other lawyers indulged in aerial firing unapologetically. The video sparked massive outrage on social media and users demanded strict action against violators of the law. In addition to this, people termed the incident as 'Wukla-Gardi'.
Luckily, it did not take long for the video to reach the concerned authorities. A case has been registered at Civil Lines police station against several unidentified lawyers on the charge of aerial firing.
Lawyers hit a new low in its complete disregard for the basic laws
It is evidently shocking to see the very custodians of the law indulging so blatantly and brazenly in violating the law. However, this is not the first time this has happened in the name of celebration after bar council elections.
Of all the people it is least expected of the lawyers to defy the law so openly and unabashedly. It should be noted that their crime is not an ordinary crime. But a premeditated and willful violation of the law and must, therefore, be dealt with according to the constitution.
These perpetrators must be tried by a court of law and if found guilty given exemplary punishment to act as a deterrent to others. Violators, regardless of their credentials, must be dealt with an iron fist.
There have been numerous incidents in recent years where the lawyers have shown their ugly side. Earlier, a number of lawyers badly humiliated an innocent woman right outside court in Punjab. In yet another similar incident, a lawyer was found slapping a female police constable in Punjab.
What do you think of this story? Let us know in the comments section below.