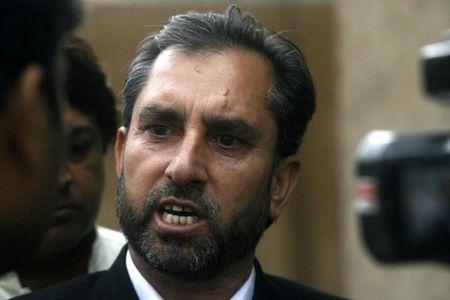 Osama bin laden was captured and killed by the American troops in 2011. It has been four years now that the case of the doctor who helped US find Osama bin Laden through a fake Vaccination Campaign was represented by a Peshawar Resident Lawyer, who was shot dead on Tuesday by a Taliban faction, Tehrik-e-Taliban Pakistan Jamaatul Ahrar (TTP-JA).
TTP-JA spokesman Ehsanullah Ehsan said that Samiullah Afridi was killed because of the accusation on him to help the spy to get there Supreme Leader Sheikh Osama bin Laden.
"Samiullah Afridi had represented his case," Ehsan said, "that's why we decided to eliminate him when we can't approach Dr Shakil." – Taliban
Fearful for his and his family's life Samiullah  went off abroad for a period of time as he was receiving death threats, but what a fly can do when stuck into the spider's nest.  Nothing, it's dead.
"Some organizations do not want us to continue defending this case … Not only is my life in danger, my family is also in danger. I have therefore decided to quit this case." – Samiullah Afridi
Even dropping the case of Dr Shakil, could not save him from the brutal and cruel 'justice' from the militants, Samiullah should have stayed abroad as he knew that militants will not stop at any cause and they just didn't.
Dr Shakil was targeted for being claimed as a hero for US for finding out the hiding place of Osama bin Laden. Shakil had been sentenced for 33 years in 2012, which overturned into 2013. A new trial will be held for Dr Shakil.
Government of US withheld 33 million dollars in aid to Pakistan, after the raid at Peshawar in 2011 for Bin laden, it torn apart the relations between the two countries. Many suffered and will be suffering from this never ending bloodshed in the name of democracy and patriotism.