Right now India is sobbing in sadness with the tears in their eyes and grieving heavily. Indian megastar who's known to the Indians as "Nightingale of India", who has delivered some outstanding music to the world and her voice cherished everyone's mood.
Lata Mangeshkar the goddess of Indian cinema who surely contributed her whole life to making some marvelous tracks that no one can forget ever. But unfortunately, today the legend passed away and left her fans with memorable tracks.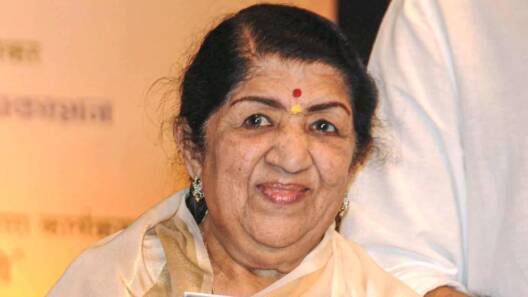 Yes! The Nightingale of India left the world on Sunday morning at the age of 92. Lata jee has given everything to the film industry and she has brought up her four siblings as well. She was admitted to the hospital on January 11th after being infected by Covid-19 as per her doctor.
Late Lata Mangeshkar's Life Journey
Lata Mangeshkar was born in 1929 and at an early age, she started her musical journey under the shadow of her late father Deenanath. At the age of five, she began singing in her father's theatrical productions.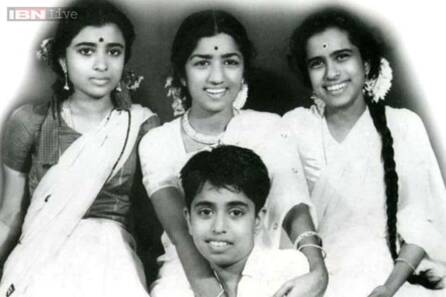 Her life turned around when her father died and at the age of 13 she was forced to become the sole worker in the family to support four younger siblings. This huge turning point eventually made her family move to the city of dreams Mumbai.
And there her career as a playback singer began with unstoppable tracks. Her high-pitched voice became the main element of Bollywood blockbusters. She was in demand, every director, the producer wanted her in their films.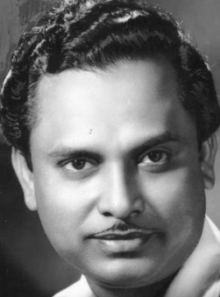 Composer Anil Biswas said, "I composed keeping Lata Mangeshkar's range and voice quality in mind." "She had a wide range, and one could think of more complicated melodies than with the earlier untrained singers."
Lata Jee's classic duets and iconic songs
Lata Mangeshkar has been popular among other singers too. When it comes to duets, people cannot forget Kishore Kumar and Mohammed Rafi joining Lata jee and creating some iconic songs that everyone still remembers.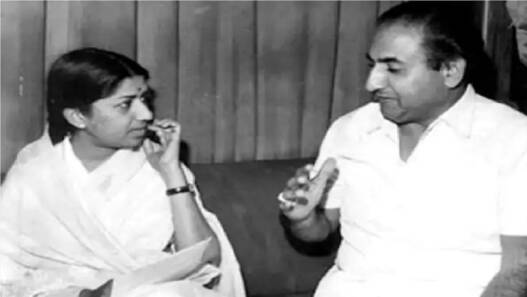 Her famous tracks are from Mughal e Azam and Pakeezah to Dil Wale Dulhaniya Le Jayengay and Veer Zara.
Bollywood mourns in deep grieve
Soon Lata Mangeshkar's death news spread all over the internet, no one can hold their feelings and mourns.
Akshay Kumar wrote, "How can one forget such a voice! Deeply saddened by the passing away of Lata Mangeshkar Ji, my sincere condolences and prayers."
Junior Bachchan, Abhishek Bachchan wrote, "Today, we have lost the greatest of all time! We are all left heartbroken and speechless. An irreplaceable loss. Rest in glory Lata ji.
Thank you for blessing us with your voice, talent, and compassion. We are privileged to have lived in the times of the great Lata Mangeshkar (sic)."
Salman Khan shared a picture of her and tweeted. "You will be missed, our nightingale. But your voice shall live with us forever."
Music composer and Oscar winner A R Rahman also couldn't hold it back and shared, "Love, respect and prayers." A R Rahman also met Pakistani star Adnan Siddiqui and shared great moments.
She's in our heart' – Anil Kapoor
Bollywood veteran actor Anil Kapoor also shared, he was heartbroken but "blessed to have known and loved this incredible soul."
He further added, "Lataji holds a place in our hearts that will never be taken by anyone else. That's how profoundly she has impacted our lives with her music. May she rest in peace and light up the heavens with her brightness."
Actor Jackie Shroff shared a picture of himself holding a picture of the nonagenarian and captioned it with heartbreak emoji that said everything.
"An icon, a legend – words will always fall short. Thank you for your glorious voice, Lataji. It will resonate worldwide for generations to come. RIP," tweeted Shahid Kapoor.
Famous filmmaker Madhur Bhandarkar wrote, "She has been a mother figure to me over the years, used to call her every fortnight and have conversations. It's a personal loss for me. Her presence will be immensely missed in my life. Love you Didi."
Filmmaker Kunal Kohli said, "Recording with you was a learning and fun experience. Can't forget how you pulled my leg by making me give 'sur'! Your life will always be celebrated. Lata Mangeshkar, a medley of your songs by you."
Actor Dia Mirza shared a classic old picture of Lata Mangeshkar wrote, "Lata Mangeshkarji's voice will always be India's voice. Our glorious nightingale of India. Our Bharat Ratna."
A heartfelf note by Prime Minister Narendra Modi
Prime Minister Narendar Modi also wrote a heartfelt note. "I am anguished beyond words," India's Prime Minister Narendra Modi wrote on Twitter. "The kind and caring Lata Didi has left us. She leaves a void in our nation that cannot be filled."
"Coming generations will remember her as a stalwart of Indian culture, whose melodious voice had an unparalleled ability to mesmerize people,"
"Lata Didi's songs brought out a variety of emotions. She closely witnessed the transitions of the Indian film world for decades. Beyond films, she was always passionate about India's growth. She always wanted to see a strong and developed India."
He further added, "I consider it my honor that I have always received immense affection from Lata Didi. My interactions with her will remain unforgettable. I grieve with my fellow Indians on the passing away of Lata Didi. Spoke to her family and expressed condolences."
In her final interviews, Lata Mangeshkar spoke about her distaste for acting, "Surprisingly, I was quite confident before the camera. It was just that I hated acting. I felt like a doll on being told, 'Abhi tum hanso, abhi tum aansoo bahao [Now you laugh, now you shed tears]'. It was like switching a tube light off and on within me."
Lata Mangeshkar's funeral will be held at Mumbai's Shivaji Park. No doubt, her demise is the saddest thing to hear in 2022.
What do you think of the story? Tell us in the comments section below.