Three men were reportedly arrested on Saturday for the abuse and sexual exploitation of a woman patient in the operation room of the Larkana General Hospital near the Chandka Pull, the police confirmed.
The Larkana Police reportedly registered a first information report (FIR) against a doctor and his staff at the Sachal police station. They were accused of an alleged rape and abuse of a woman in an operation room who was admitted to Larkana hospital. More so, the three were produced before the magistrate on Saturday for a five-day remand.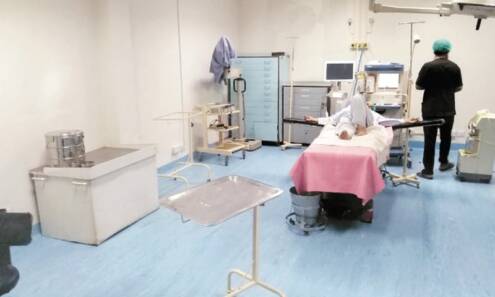 According to the reports, the victim's husband on Friday filed a complaint with the police. He accused a doctor and three ward boys of alleged rape of his wife in the operation theatre at Larkana General Hospital. "They gave her sedatives and then raped her during the operation," he told the police.
The accused identified as Dr. Shoaib Chandio, along with paramedics, Fayyaz Laghari, Aqeel Bhutto, and Ali Nawaz Narejo.
The OT technician, serving at a private medical center, has been accused of subjecting a 25-year-old married woman, who was admitted there after surgery of her fractured leg, to rape in the presence of the two other suspects in the operating theatre.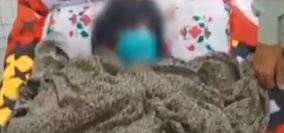 The woman narrated her ordeal to the orthopedic surgeon concerned. According to her, they requested her not to disclose this to anyone. In addition to this, she later told reporters that the suspect's associate also threatened her with dire consequences if she revealed the rape episode to anyone.
Police failed to arrest the doctor
As of now, the police have sent the victim to a local hospital for medical examination and DNA test. The area police visited the medical center and took the doctor in protective custody.
However, later reportedly released him. The operating theatre was, however, sealed. Meanwhile, the police have arrested the accused Fayyaz Leghari, Aqeel Bhutto and Ali Nawaz Narejo.
Pakistan has become notoriously infamous for sexual violence over the last few months. Sadly, rape cases are soaring in the country. First, the motorway rape case and now this. The continual rape incidences, adultery, assault, and child abuse have compelled the leaders of the state to take action against such heinous crimes.
There has been an ongoing debate around rape laws in Pakistan and the severity of punishment to prevent sexual assaults. In the wake of controlling increasing rape incidents, Prime Minister Imran Khan back in November 2020, approved, in principle, a law on chemical castration of sexual offenders.
Despite that, rather than seeing a decrease in such heinous cases, we only see a further rise. It is unfortunate that the Pakistani government has not done enough to stem sexual violence against women.
What do you think of this story? Let us know in the comments section below.