At least four people lost their lives including a child and 21 injured on Wednesday after a blast in Lahore's Johar Town. Sources added that it caused significant damage to surrounding residences and parked vehicles.
Punjab Inspector General of Police (IGP) Inam Ghani visited the area a couple of hours after the incident. He told the reporters that the explosion took place near the residence of proscribed Jamatud Dawa (JuD) chief Hafiz Saeed. Police were guarding Saeed's house at the time of the attack, resulting in serious injuries to some officials, he added.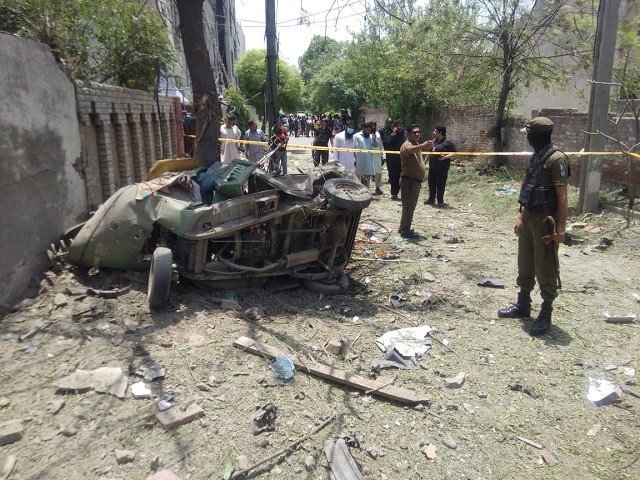 According to IGP Inam, the attack took place using a vehicle-borne improvised explosive device (VBIED). A car parked close to a house exploded, setting ablaze nearby cars and motorcycles, a witness, told reporters at the scene.
"Apparently what we see is that our law enforcement agencies are the target," he added. "You can see our police officials are also wounded." Interestingly, he did not rule out the possibility of foreign involvement in the attack. He revealed that the police have received 65 threat alerts recently.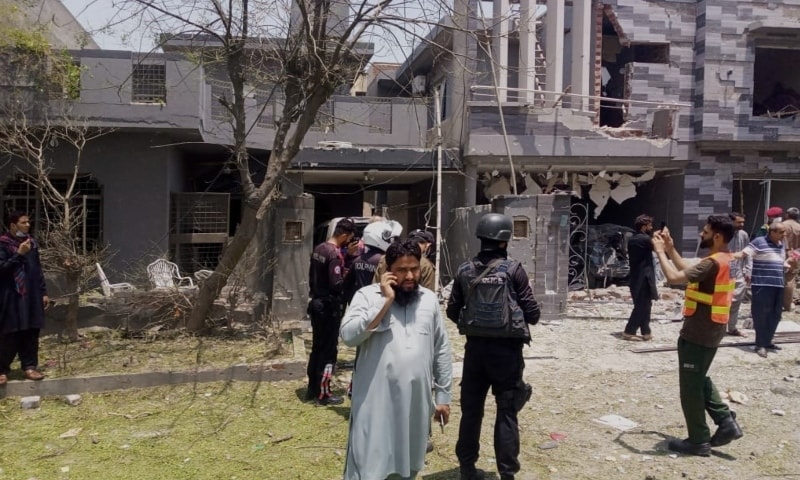 IGP Ghani said police are investigating whether the explosives were detonated remotely or by a suicide bomber. If not for the police checkpoint, the car could have reached Saeed's house, he added. Additionally, he urged the citizens and the media to no "speculate".
"These attacks are usually carried out by countries that want to harm Pakistan and its progress," he said. We have peace in our country because of our intelligence agencies, he added.
Here is footage of the scene
Usman Buzdar takes notice
Punjab Chief Minister Usman Buzdar took notice of the blast. Moreover, he directed the province's top police official to submit a report on the incident. In addition to this, Buzdar instructed the concerned authorities to provide the best possible medical treatment to the injured.
"The Punjab government stands with the families of those killed and injured in the Johar Town blast – those responsible for the blast will not be able to escape the law!" Buzdar tweeted. "The incident is being investigated under the leadership of Additional IG CTD…"
In October last year, a huge fire erupted at Hafeez Center, a commercial hub located in Lahore. Fortunately, no loss of life occurred. However, many electronic items worth millions were destroyed by the flames.
It may also be recalled that the chief of the organization JuD, Hafiz Mohammad Saeed was arrested last year. Meanwhile, there was no immediate claim of responsibility for Lahore blast.
Story Courtesy: Reuters
What do you think of this story? Let us know in the comments section below.