Be it, men or women, the law is the same for all. Police authorities in Lahore have arrested a woman who decided to do aerial firing with her weapons. According to details, the individual involved in the dangerous activity was shooting a video for social media.
From a wedding function, New Year's Eve, Independence day, to any other festivities, sadly, aerial firing has become fairly common in Pakistan. More so, people now try to pull this dangerous stunt for social media as well.
Recently, a woman's video surfaced on the Internet. In the video, she could be seen flexing her skills of aerial firing on her balcony in Lahore, woman was later arrested by the police. It did not take long for the controversial video to reach the concerned authorities.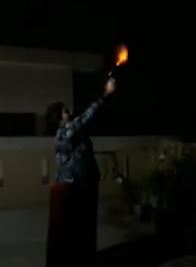 What is it with these people and their obsession with firing their weapons in the air? The bullets may be shot into the air, but they still return to the ground. Although they fall back with lower velocities, one should not forget that the speed of the bullet is still enough to kill innocent bystanders or leave them crippled for life.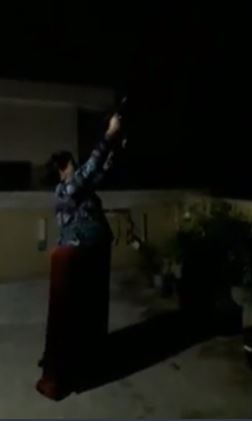 Zero-tolerance policy against the display of arms
The Lahore police have arrested her for posting a video of herself firing aerial shots on her balcony. The woman, identified as Ayesha, can be seen firing three shots in the video.
In addition to this, a case has been registered against her too. A pistol and ammunition used in aerial firing were also recovered from the possession of the accused. SP Iqbal Town Captain (Retd) Muhammad Ajmal said that a zero-tolerance policy is being followed against the display of arms.
Moreover, DIG Operations Ashfaq Ahmad Khan commended SHO Millat Park and the team for timely action and arrest of the accused.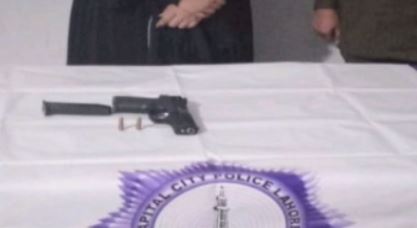 Last year, the police along with the Federal Investigation Agency launched a campaign to crackdown against the display of weapons on social media. The police said that they will arrest the suspects and block their social media accounts too.
Lahore police said that they have arrested 300 people so far for violating the ban. Moreover, cases for aerial firing can be registered for such offenses. It is for a negligent act endangering lives but with only three months imprisonment and an undefined fine. Not only this but cases can also be registered under the Anti-Terrorism Act (ATC).
Earlier, a bride's video made rounds on social media. In the video, she was seen flexing her skills of aerial firing on her wedding day. People really need to stop playing with the lives of others under the guise of 'celebrating' events or whatsoever.
What do you think of this story? Let us know in the comments section below.