By the courtesy of men in our society, harassment has seeped into every Pakistani woman's life. Being a highly patriarchal society, and harassment has been a prevailing issue for a long time. The mindset that women are weak and incapable of speaking out has sown the seeds of harassment. The moment one walks of her house, she is considered as 'public property'.
Every other day we come across hundreds of stories where women are the target of sexually deviant men. Yesterday, we stumbled on yet another sickening experience of a woman shared by her on a Facebook group.
The lady narrated the degrading encounter she had at a uniform shop that goes by the name of 'Hawks'. She entered the shop to enquire about some bags as she wanted to see if they had a crossbody leather bag for her errands.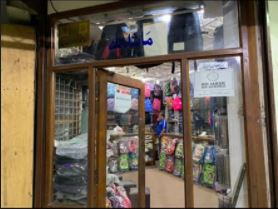 As she saw a schoolbag, upon enquiring about the price she noticed the man was not talking to her face. In fact, he kept glaring at her chest. She ignored this the first time. However, he did it again. He would look at her for a second and then lower his gaze to her chest.
The second time he did that, she called him out. "Mind you I was fully clothed. Wearing shalwar kameez and a dupatta that spanned my entire neck (like Punjabi style so everything is modestly covered)," she wrote.
In order to double-check that she was appropriately dressed, she even went to the near shop as she also had to buy books. Her dupatta was fully covering her, and there was nothing wrong with her dressing.
Further humiliated on calling out the harasser
She went back to the shop and asked for the owner's number. They were hesitant to give the number, so she took the card. "I would not let this go as the guy kept doing this and his behavior told me this is not the first time he has done this. He is a pro at this," the narration read.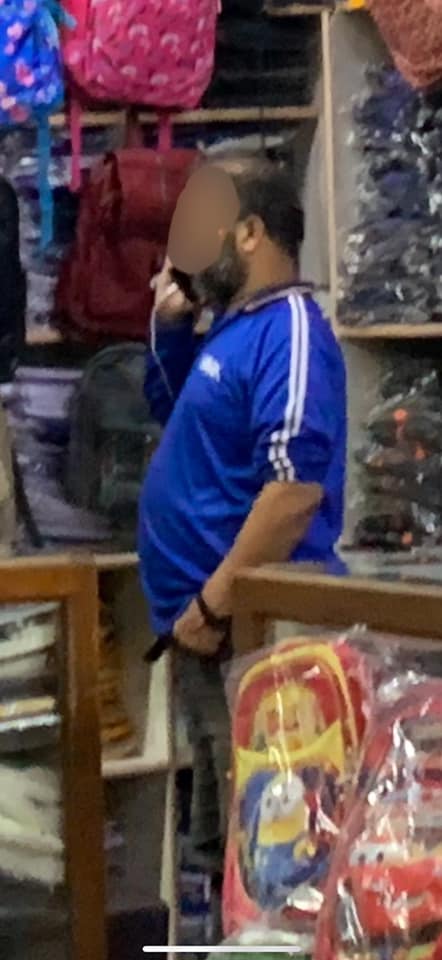 Moreover, the manager blatantly lied to her face and said he is the owner. Upon digging further she found out the owner is in Canada. As she called them out, they denied they did anything wrong. Then she told them if it is such then bring the Holy Quran and she would swear upon it what she witnessed with both eyes.
The manager then came up with the cover-up that "We are working for 20 years and that is proof that we can never do this…" The woman was shocked to see such denial.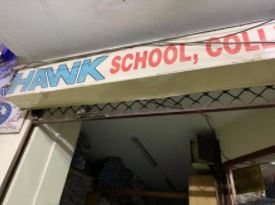 "My reply was; may god protect the women and little girls that come to your shop to buy stuff. You have been doing this with them and getting away with it as most of them come with families and do not have the privilege to express the harassment publicly and voice it openly," she wrote.
Then came the owner's dismissive attitude
She went to the tailor nearby and narrated this incident to him so he remains a witness that this has happened once. So that when it happens with a 12-year-old they do not gather the audacity to say their 20 years of work experience qualifies them clean as a whistle.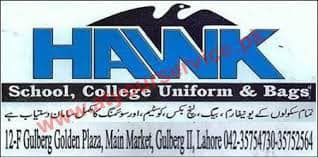 Subsequently, she was told that the Hawks Barkat market was owned by the brother of the shop keeper. But when she called the brother up, he was as filthy as the shop keeper. "A reasonably educated man at a first impression with fluent English as myself but I found him laughing at my accusation."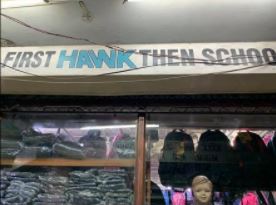 "His tone reeked of denial and a mocking demeanor whilst he was assuring me he would take action. But I do not think so… it was all talks." He asked her to narrate the entire incident, and so she did. The man sounded a lot older than her and he wanted the details. But all he did was laugh and deny.
The manager as well as the owners seem to be protecting their creepy employees. At the end of her post, she asked everyone to boycott the shop where employees gaze at females with lust.
The motorway gang-rape episode has proved that women in this country are not safe anywhere. Earlier this year, a doctor from Abbasi Shaheed Hospital in Karachi came forward to expose the 'mafia' culture of the hospital. 
What do you think of this story? Let us know in the comments section below.