Lahore Police have arrested popular sound system and video vendor DJ Butt. He has been arrested ahead of the Pakistan Democratic Movement's (PDM) jalsa in Lahore. The footage of his detention is now going viral on social media.
According to Express News, DJ Butt has been arrested from Bank Square Market in the Model Town area of Lahore on Wednesday. Lahore Police have alleged that DJ Butt was arrested on the basis of violating COVID-19 pandemic SOP's. Meanwhile, other media reports said, police registered a case against him for possession of illegal weapons.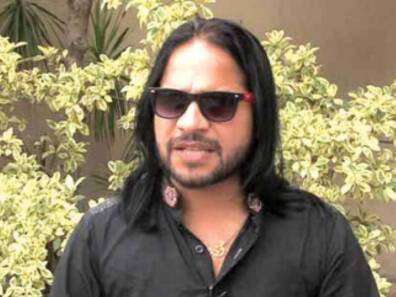 Butt, who is responsible for the sound system arrangements at the Pakistan PDM protests in Lahore on December 13, was forcefully taken to Model Town police station.
Butt has sung various songs and clips for all the political and religious parties of the country.
It is essential to note that DJ Butt first met with PM Imran Khan in April 2011. He was associated with Khan's political party Pakistan Tehreek-i-Insaf (PTI) for a very long time. However, he later became a supporter of the Pakistan Muslim League-Nawaz (PML-N).
It is ironic that PM Khan had bashed the former government in the past for arresting DJ Butt. Now, the artist has been forcefully arrested under the reign of PTI.
Netizens are unhappy with the forceful detention of DJ Butt
The arrest of DJ butt under mysterious circumstances has made many Pakistanis furious. Several social media users highlighted the hypocrisy of PTI government when they highlighted the arrest of DJ Butt in 2014.
Other citizens said that being an artist, it is the right of DJ Butt to be a part of this protest.
The arrest of DJ Butt comes at a time when tensions are running high among the country's political landscape. The joint opposition is determined to send the PM Imran Khan-led PTI government packing with its protests.
The government has also not allowed the PDM member parties to gather in Lahore amid the second wave of COVID-19. But, leaders of the PML-N and Pakistan People's Party (PPP) among other joint opposition parties say the gathering will be held.
What do you think of this story? Let us know in the comments section below!