Prime Minister's wife Bushra Imran Saturday inaugurated the Shaikh Abul Hasan Ash Shadhili Research Hub. It promotes Sufism, science, and technology in the country. Trolling come out of the woodwork and create a memefest over the 'Sufism science and tech center' in Lahore.
The research center for religious, social, and scientific disciplines would be linked with all the leading libraries and universities of the world. In addition to this, its digital resources would be remotely accessible to millions of students across Pakistan.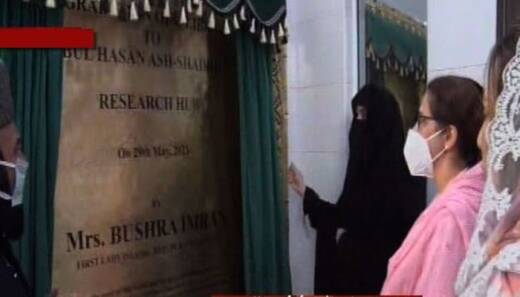 According to the details, the academic bloc of the research center would be established at the New Campus of GCU Lahore at a cost of Rs100 million. Moreover, the libraries established in various districts of Punjab would be linked with this research center in the coming days.
Sheikh Abul Hasan Ash-Shadhili Sufism, Science & Technology Research Centre is going to be established at the new campus of Government College University Lahore located at Kala Shah Kaku. The initiative comes from Chief Minister Usman Buzdar and the Department of Higher Education upon the vision and special interest of Prime Minister Imran Khan's wife Mrs. Bushra Imran.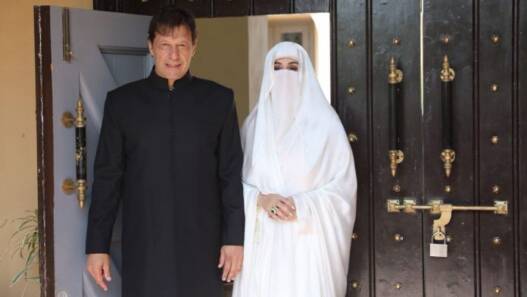 The center is also to will conduct research in the Islamic philosophy, Sufism, spirituality, comparative study of Sufism and mystic traditions, Besides this, it will be providing a platform for inter-religious studies and interfaith dialogues at national and international level.
Check this out:
Sufism is a discipline, a system of education that facilitates the journey of self-knowledge, a journey that enables the individual to discover his stable reality, and ultimately the reality of religion.
The center has been named after Shaikh Abul Hassan Ash Shadhili, the 13th-century Moroccan Islamic scholar and Sufi, who founded the Shadhili Sufi Order. He dedicated all his life to the service of religion, Islam, and mysticism.
Meanwhile, Pakistanis while trolling take it to Twitter to take the mickey out of the Sufism science and tech research center in Lahore. From hilarious videos to entertaining memes, social media users are having a field day with the Sufism university.
Here you go, enjoy the memefest!
LOL!
Science is being taught in Pakistani schools since the inception of the country. However, one Pakistani religious cleric wants the youth of the country to stay averse to this idea. Haji Imran Attari, a prominent cleric, who often appears on the Madni Channel, previously came out with a mindboggling theory.
The cleric explained how the earth does not revolve around the sun and left everyone perplexed with his idiocy. Pakistanis now wonder what this university will teach!
What do you think of this story? Let us know in the comments section below.