Lahore, we already know you're hooked on to those pictures and videos that have already taken Pakistan's social media by storm. Yup you guessed it right, we're talking about Dew Moto Extreme – Pakistan's biggest stunt show ever!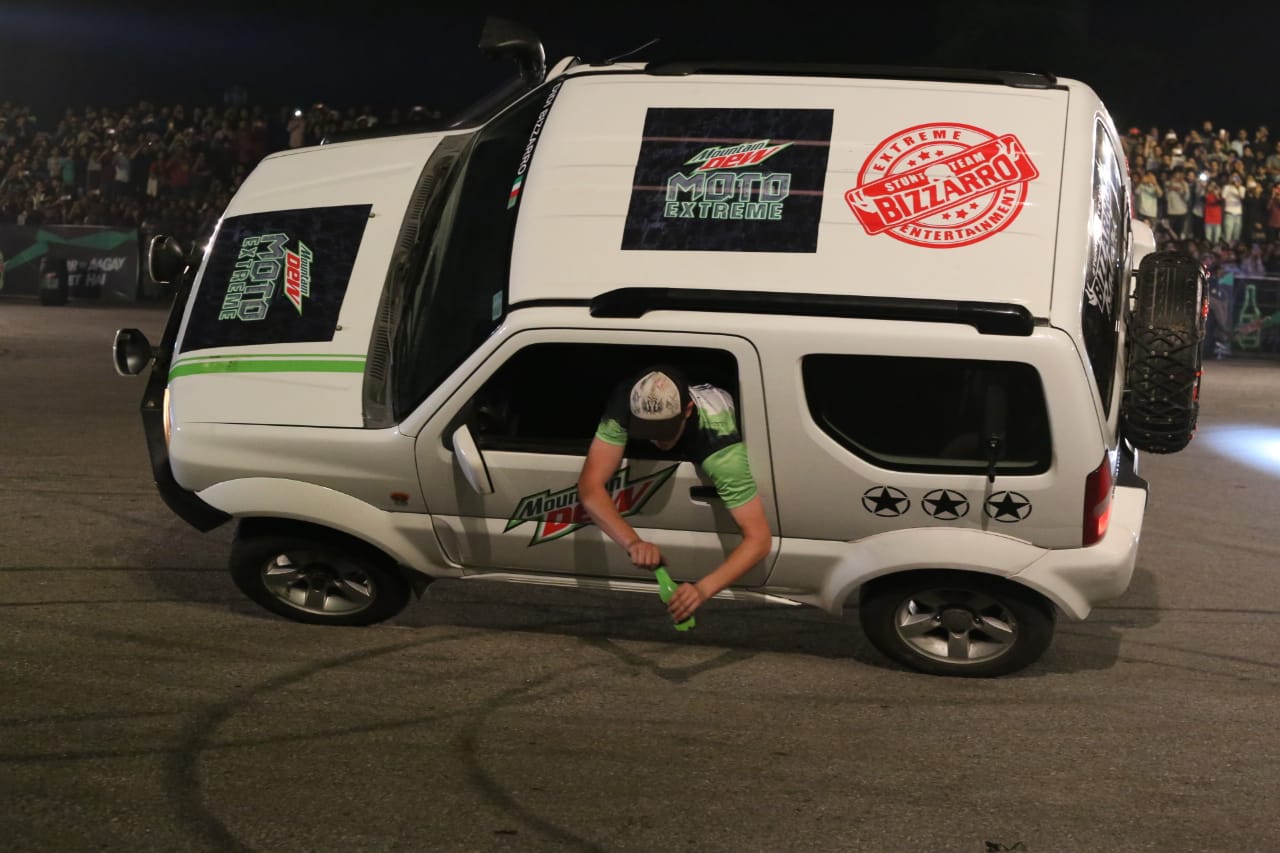 Let us give you a quick recap of what have we already witnessed in all four cities – Karachi, Multan, Gujranawala and Islamabad. Last year, we witnessed amazing bike stunts and this time, the action was amped up by bringing cars into the mix. The stunts of our favourite daredevils created a spectacle in the stadium and the audience went wild!
We're talking about stunts of the same calibre as those we have seen on Die Hard, Baby Driver and Mission Impossible. Well, guess what?!! Mountain Dew gave Pakistan the chance to witness all of those LIVE!!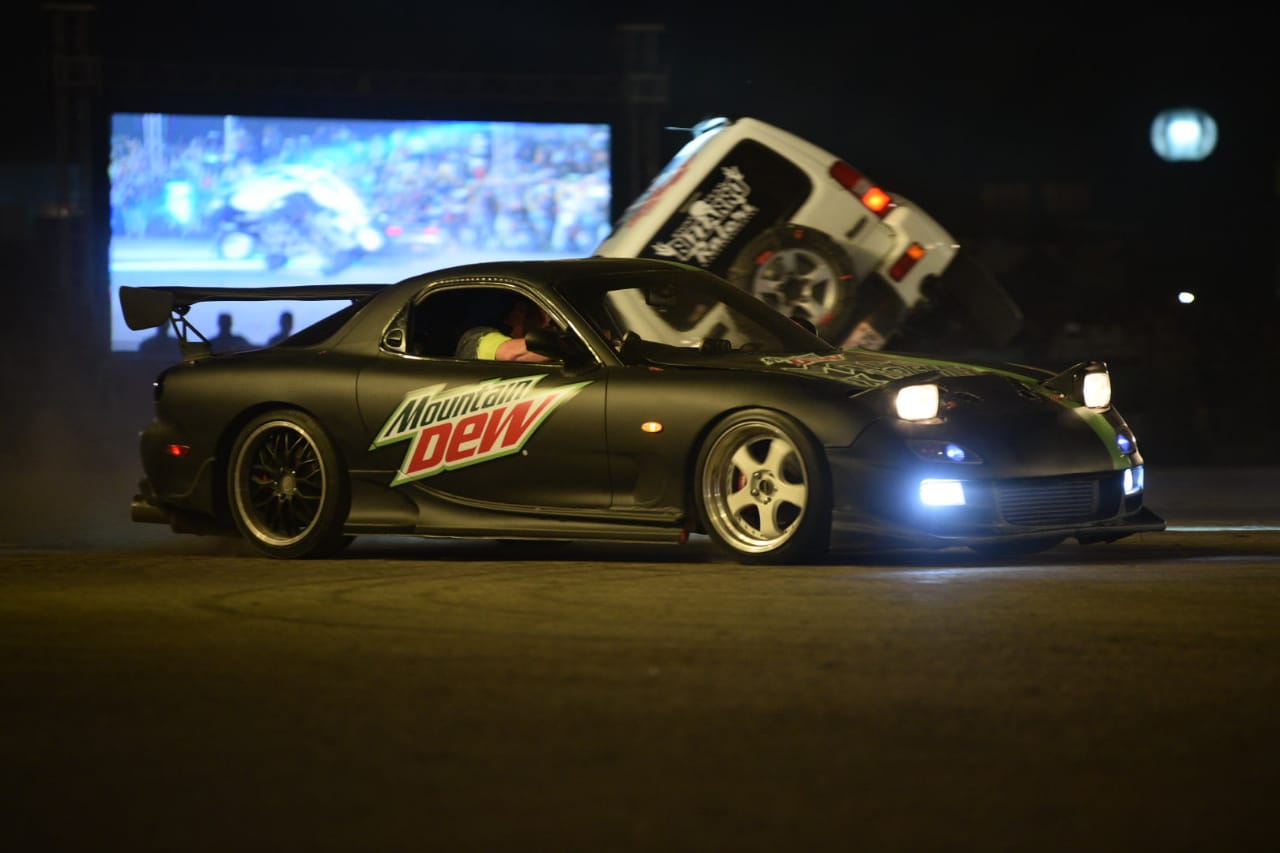 So far, we have seen wild stunts being performed by the internationally renowned stuntmen and women! Yup, you read that right. A woman performing extreme action stunts – definitely a first in Pakistan's history!
The Dew daredevils aka Dallan Goldman, Fredrick Frog Bergren and Nick De Witt on FMX bikes, Stacey Lee May, Mike Skelton and Jim McFarlane on cars have flaunted the passion that Mountain Dew is already famous for.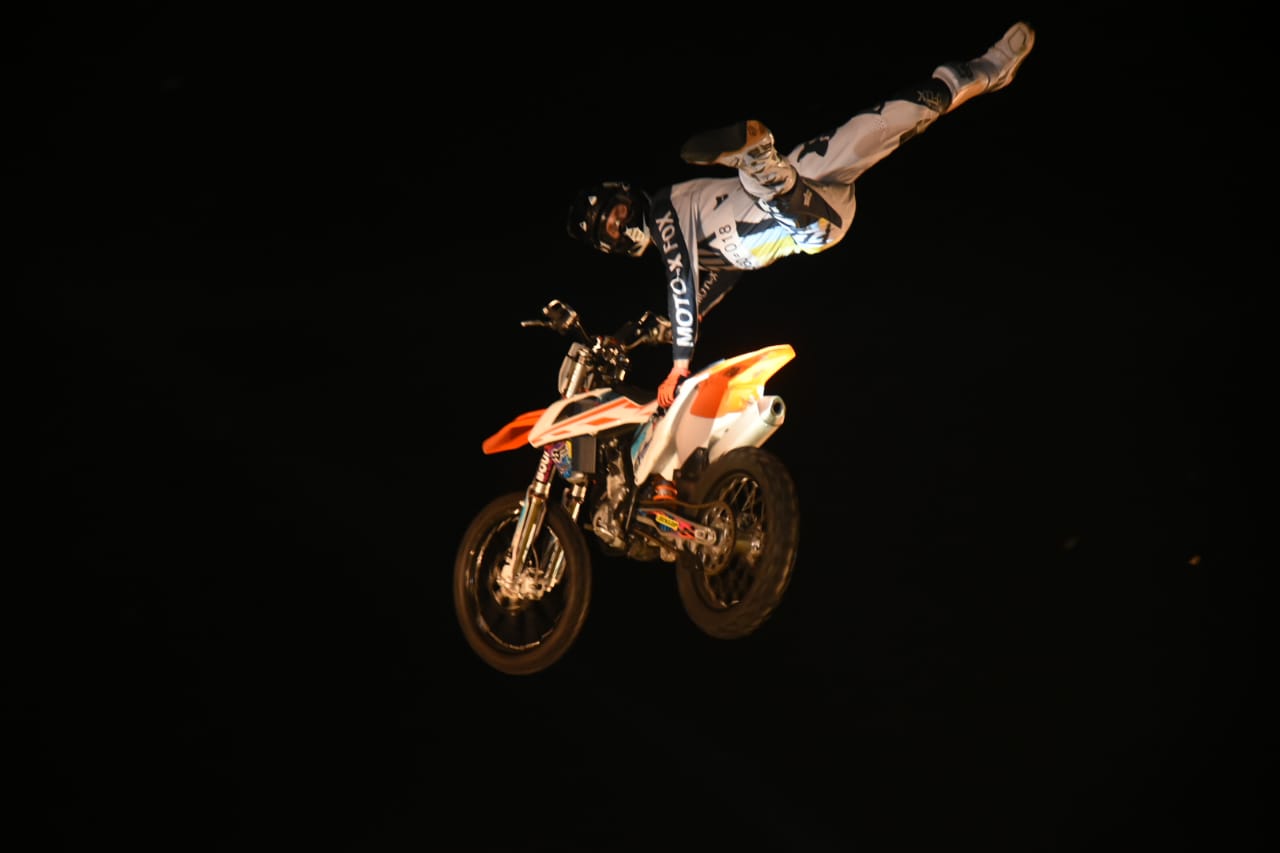 We have seen bikes flying, mid-air somersaults, drifting on two wheels and even Stacey Lee May literally hanging from the car while it was drifting.
Imagine watching the show LIVE! We've also seen power-packed performances by the likes of Ali Azmat, AUJ and Kashmir the Band. The crowds were hooked throughout sitting at the edge of their seats enjoying an adrenaline rush they've never experienced in Pakistan before.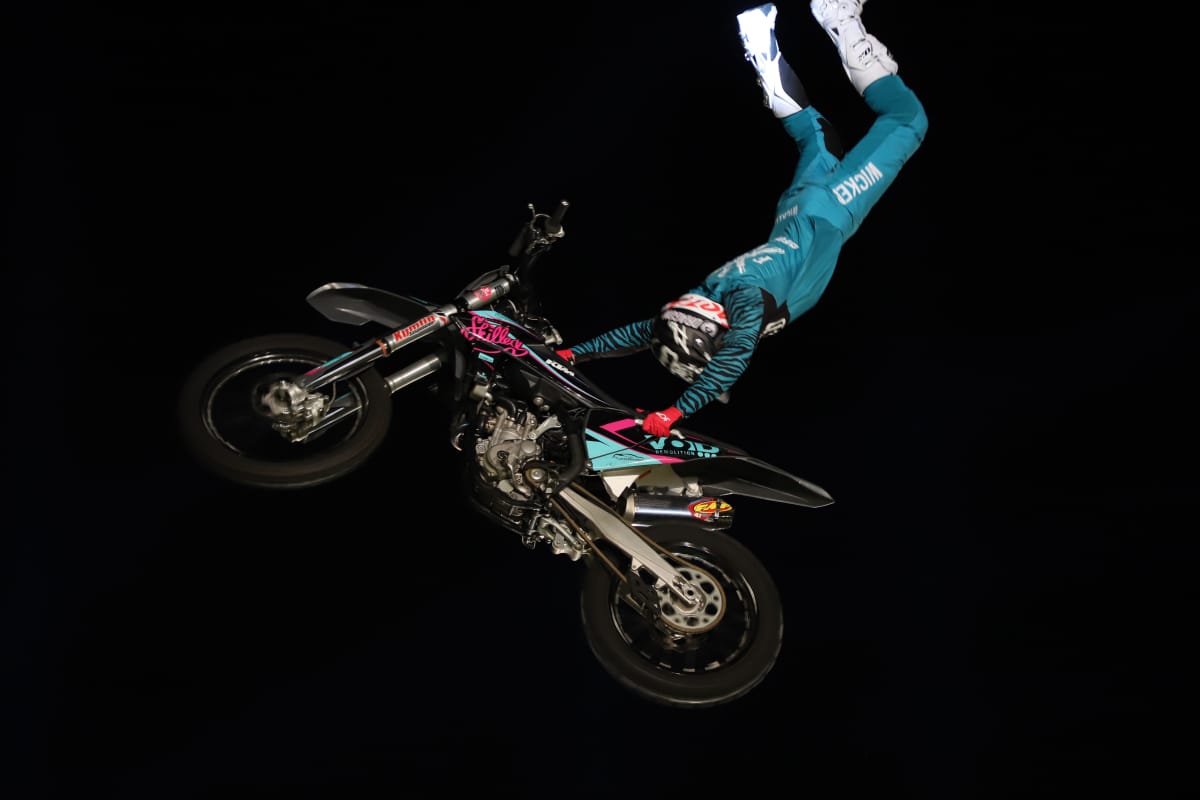 Lahore, you shouldn't feel like you're missing out because Dew Moto Extreme has landed in your city and will be performing the mind-boggling stunts today at Packages Mall! If you haven't seen the show yet, now is the time to buy those tickets because this will officially be the last show from Dew Moto Extreme's 5th edition. You'd be such a bore to miss out!