Lahore explosions: The unfortunate incident that took place in Lahore on the occasion of Easter shook the entire world. Many foreigners complained that international media did not give enough coverage to the incident and they got to know about it through Twitter and other social media platforms.
Pathetic coverage on #LahoreBlasts by all US media outlets. @WSJ sends out a breaking news notification, but not this time. #JeSuisPakistan?

— DR (@RiggedVeda) March 27, 2016
hw discriminated Humanity,hypocrisy!#BrusselsVictims trndng,no Media shwng up?InSolidarity wth #LahoreBlasts#Shame #IStandWithLahore #Pray

— Zamir Surme (@ZamirSurme) March 28, 2016
Various countries also displayed solidarity with the victims of Lahore blast: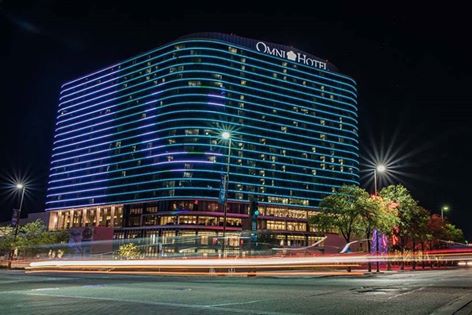 A hotel in USA displayed solidarity with Pakistan.
Tonight, the Toronto sign is lit green & white to remember the innocent victims of Lahore, Pakistan. pic.twitter.com/qVFFbmR9GO

— John Tory (@JohnTory) March 29, 2016
The Mayor of Toronto, John Tory, lit up the sign in remembrance of the victims. He clarified the sign was not lit earlier due to technical difficulties, and that there would be a vigil at Queen's Park for the victims.
The CEO of Facebook, Mark Zuckerberg, also left a message signifying solidarity with the blast victims.
 This morning we activated Safety Check in Pakistan after a bomb targeted children and their families in a park in…
Many celebrities also posted messages to share the grief:
Bollywood Actor, Producer and Director, Rishi Kapoor:
INDIA.Time for solidarity. Our brothers and sisters of our neigbours are victims of unsolicited violence. We are with them! No cricket now.

— Rishi Kapoor (@chintskap) March 27, 2016
England's Ex-Cricket Skipper, Michael Vaughan:

Thoughts go out to all the families affected by the #LahoreBlast … Another utterly Cowardly attack killing kids .. Why?????????

— Michael Vaughan (@MichaelVaughan) March 28, 2016
Indian film director and tv personality, Karan Johar:
Saddened and sick to the bone hearing about the #LahoreBlast ..my prayers and deepest sympathies for the families of the lost innocent lives

— Karan Johar (@karanjohar) March 27, 2016
Canadian Prime Minister, Justin Trudeau:
Canada condemns the deplorable bombing in Lahore, Pakistan. Our thoughts and prayers are with all those killed or injured. #LahoreBlast

— Justin Trudeau (@JustinTrudeau) March 27, 2016
There is no escape from a nightmare such as this without a firm resolve to stand united and to extend every hand possible, giving all the support we, as Pakistanis, can.